Aubry Panek   •  Owner, Witty Wicks Candles
Joe Convertino Jr.  •  President, CH Insurance Brokerage
"Their strength is having key role players working tirelessly for you."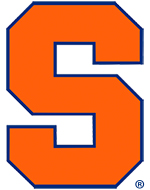 "Advance Media New York's ability to realize our goals has been phenomenal. After planning meetings where they gain a full understanding of your goals and brand identity, their entire team comes together and creates an actionable plan. The plan was able to take off quickly. The difference is definitely in their team — from our Account Executive to their design team — their strength is having key role players working tirelessly for you. Their ability to stay on track to our goals, all the while pivoting to ensure maximum results, makes our partnership fantastic."
Anthony F. Di Fino  •  Associate Athletic Director for Business Development
"Our SEO and SEM campaigns have provided terrific lead generation."
"The print portion of SMG campaign – using the Post-Standard on Sunday – has been a very powerful branding tool for our company. It allowed us to compete with large franchises and brand our company within the marketplace."
"Our SEO and SEM campaigns have provided terrific lead generation, both through email and phone calls, and has given us a presence with Digital Natives. The combination of digital and newspaper advertising gives us a broad audience – and allows us to reach those looking to buy or sell a home."
John Arquette  •  Owner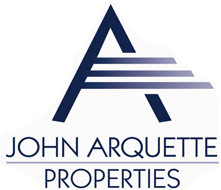 "Traffic to our site increased and our brand recognition has grown measurably"

"A world leader in RF and wireless technology, Anaren recently acquired and re-launched a product line that remotely monitors temperature-critical assets and equipment in applications like restaurants, pharmacies, hospitals, among many other settings. While we are headquartered in Syracuse, nearly all our business and all of customers are located elsewhere in the US or around the globe. So, when it came time to invest our advertising dollars in this new product line, it did not occur to us to reach out to the Advance Media New York – who we mistakenly perceived as being locally or regionally focused in terms of reach and capabilities.
Fortunately for Anaren and the folks at Advance Media New York, we kept an open mind when they gave us their capabilities presentation, which — through their association with the Advance Digital network – included a wide and compelling range of digital advertising tactics we could use to get our messaging out, across both B2B and consumer media. As a result, we invested some of our resources with Advance Media New York. We found them knowledgeable and very easy to work with. And the display ads, pre-roll video, and responsive rich media they helped us create and place were quite effective in reaching and engaging audiences that mattered to us. As a consequence, traffic to our site increased and our brand recognition has grown measurably in the geographies and business types we targeted with our campaign…all of which were well outside of the Syracuse/CNY area."
Samantha Lankford  •  Marketing Communications Specialist
"The digital expertise, local service, and global scope we need"
"Air Innovations is growing globally in specialty environmental control systems in diverse applications from aerospace and semiconductor to wine cellars. We need a partner who understands our unique audiences, but who also has global reach.
Advance Media New York has the digital expertise, local service, and global scope we need to achieve real results."
Rich Bailey  •  Director of Marketing & Business Development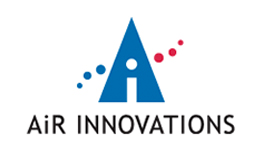 "dig for answers and troubleshoot to solve problems"

It's been a pleasure working with the Advance Media New York team. They're always ready and willing to take on new challenges that we entrust them with. I continue to see them dig for answers and troubleshoot to solve problems on a daily basis. Since working with Chris Fedor and his team, I've been pleasantly satisfied by their performance and attitude as a marketing agency. It continues to excite us that their mentality is all about being a team player when working to plan new projects and continuously ask questions or get secondary advice. This "same level" playing field relationship differentiates what they bring to the table, and we're so thankful that we have them as an extended resource.
Chris is a vital asset to the Advance Media New York team. His professionally warm approach when working with clients brings a sense of calm to the, at times, chaotic work of marketing. Whether it's a recap of "What's been going on other than the nice weather?" or a quick reply getting to the nuts-and-bolts of an email, there is always a conclusion that is met. This style of account management is crucial when an internal marketing team is looking for answers or advice. Chris is also seasoned to speak to many different strategic areas among the many platforms and channels of marketing today. His consultation is from his own marketing experience or a down-to-earth response that explains his need to rely on his expert team members for further consultation. This makes him, as a marketing consultant, trustworthy and fresh, when managing across multiple clientele.
Michelle Traver  • Digital Marketing Coordinator, SUNY Empire State College
Data Drives Strategy for Home Builders & Remodelers
"Advance Media New York's ability to deliver data and analysis as well as traditional agency and media services is the reason they are the agency of record for our annual Parade of Homes, and Home & Garden Show. The information we need about interests and characteristics of current and prospective attendees for our events is important, but the expertise to develop (and implement) recommendations based on analysis of that data has been key to our success."
Mary Thompson  •  Executive Officer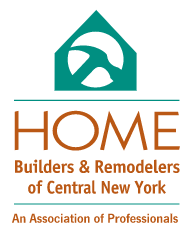 "… our airport clients have complete and well-planned digital media strategies"

"I have had the privilege of working with Christina Cole, our account manager with Advance Media New York for over two years.  I started working with Christina when we were looking for a digital advertising company to assist an airport client in Upstate New York.  Following the success of the program, our company began to utilize Christina and her team with multiple airport clients, throughout the country.
Christina has always shown both expertise and professional integrity when working with our clients and helping us to expand their marketing efforts.  From initial client proposals to the actual programs to the follow-up reporting, each product Christina and her team produce have been well received by our clients and extremely helpful in ensuring their airport marketing programs are successful.
I have since changed employers, but still work in aviation marketing consulting. Our new firm has full confidence in the Advance Media New York programs and expertise and has quickly been able to continue that relationship and ensure our airport clients have complete and well-planned digital media strategies."
Elizabeth Flores  •  Senior Consultant, Marketing & Development
"They have helped us craft innovative digital ad and social media campaigns that really perform…"
"We have worked with Syracuse Media Group (now Advance Media New York) for three years and consider them part of our core marketing team. Every time we meet with the SMG team, we gain new ideas and insights into how to market our recreational land to our customers. They have helped us craft innovative digital ad and social media campaigns that really perform and most importantly, they track our results so we can see that we get what we pay for. The online advertising world changes daily so we rely on their expertise and knowledge to help us stay current with the latest digital marketing trends."
Julie Martin  •  Christmas & Associates, Inc.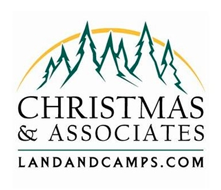 "They know how to use search engine marketing to generate quality leads"

"As a speaker, trainer, consultant and author who works with companies across the country and around the globe, Advance Media New York has been a critical partner managing an SEM program for me that has consistently and affordably generated new business from organizations throughout the USA. I know how to tell my story and they know how to use search engine marketing to generate quality leads, many of which have converted into real revenue. With their digital expertise, I've been able to leverage my capabilities and offerings. I can definitely attribute business growth to Advance Media New York's SEM program."
Scott Deming  • President, RCI, LLC and Scott Deming Speaking
A Few of Our Awesome Clients