Going on July 10 – September 9
March 2022 Job Fair delivered nearly 1 million recruitment messages to Job Seekers in CNY
Previous Participating Companies in the Job Fair
Whether you're looking to move home or a local looking for a change, browse the Online Job Fair to search job opportunities available in CNY from the companies below. Since the job fair is for two months, make sure to check back since new companies may join.
Looking for exciting opportunities or a new career path in CNY?
Explore rewarding career opportunities with companies across Central New York in manufacturing, technology, and more! If you don't see what you're looking for, consider joining MACNY's Talent Community to receive notifications about job opportunities in CNY that match your interests and skills. Stay connected with current openings by texting Careers4me to 97211.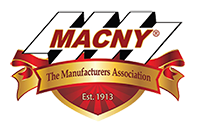 Register your company in the upcoming job fair today!
Reach candidates who are looking for a career change in CNY by getting your company featured in the online job fair! The job fair will be backed by a large marketing campaign which will create awareness among job seekers. Job fair packages start at $775 for print and digital advertising.
or Contact your Account Representative today
Need some reasons to come back home to CNY?
COVID-19 has changed a lot about our lives.  For many of us, it's given us a new perspective, a new reason to try something new.  That something new may be a new house, a new life phase or a new career path.  For some it may even mean what's old is new again – a chance to come back home to Central New York.
Business Insider recently ranked Syracuse as one of the top places in the country to live post-pandemic.  Take the first step in coming back home by finding a new career here in CNY.

Hear why they came back to CNY