Strategy starting point – market research Syracuse NY
Highly effective marketing outreaches are built upon a foundation of data, which is why Advance Media New York (market research syracuse) uses data insights to form the infrastructure of all our digital marketing strategies. When equipped with a constant loop of focused, pertinent consumer insights, both our data marketing Syracuse NY consultants and the clients we serve are able to better inform and optimize their budget, as well as craft an outreach plan that's highly visible to the targeted audience.
All of the branding and content created by Advance Media New York is based upon market research to best serve our Central New York clients from the Syracuse, Ithaca, Binghamton, Utica/Rome and North Country/Watertown areas. We acquire valuable Syracuse NY data insights through a host of in-house proprietary software sources, including Burt Analytics, Nielsen and ComScore, which provide the information needed to understand who your customers are, which platforms they're using and what kind of messaging will best resonate with them.
Creating compelling messaging with Syracuse NY consumer insights analysis and voice of customer (VoC)
Interested in capturing your target audience's concentration? Our market research Syracuse NY team can help you accomplish just that with our consumer insights Syracuse NY analysis service, including the counties of Onondaga, Oneida, Cayuga, Cortland and Tompkins. Before rolling out a new product or service, it's important to identify who your intended audience is before determining which marketing efforts will have the most appeal and highest return on investment.
Consumer insights profile your largest spending audience by a number of key demographics, such as age, household type, gender and income. Advance Media New York partners with leading market research companies and then performs Voice of Customer (VoC) research, which delves deeper into the psychological motivations of your customer base. By analyzing their reactions, preferences and expectations, you can understand even your most difficult-to-reach customers.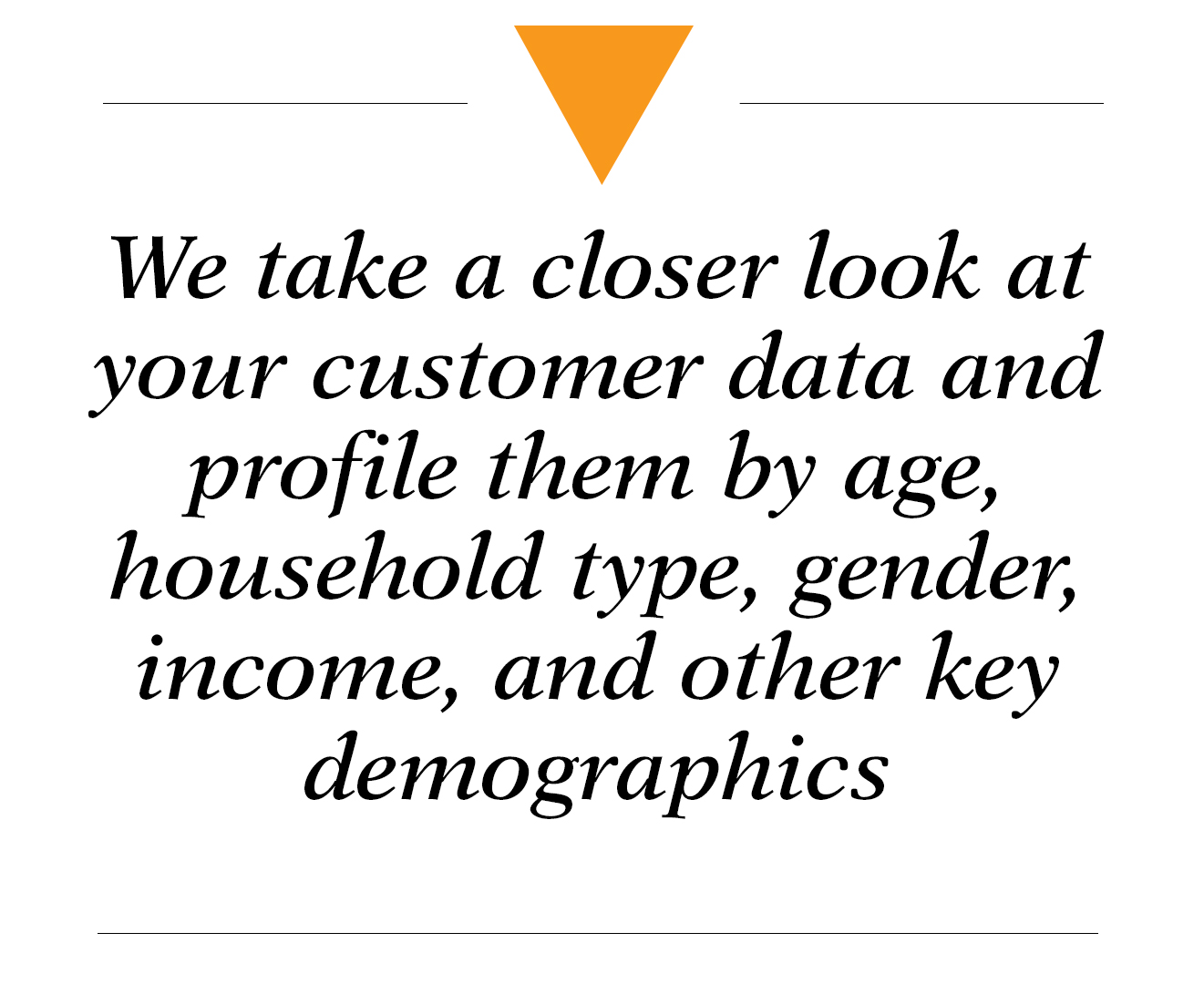 As the official data marketing agency for the Home & Garden Show in Syracuse, NY, Advance Media New York initiated the project by conducting market research of local populations interested in home improvement and remodeling. The influx of data insights revealed the most common types of home and garden activities and the target audience's shopping intent and lifestyle data, which were incorporated into the marketing messaging by our strategists. We were able to select digital and traditional marketing channels that generated the highest reach among the targeted segment, including Facebook, YouTube and specific TV and radio stations, based on collected Nielsen data.