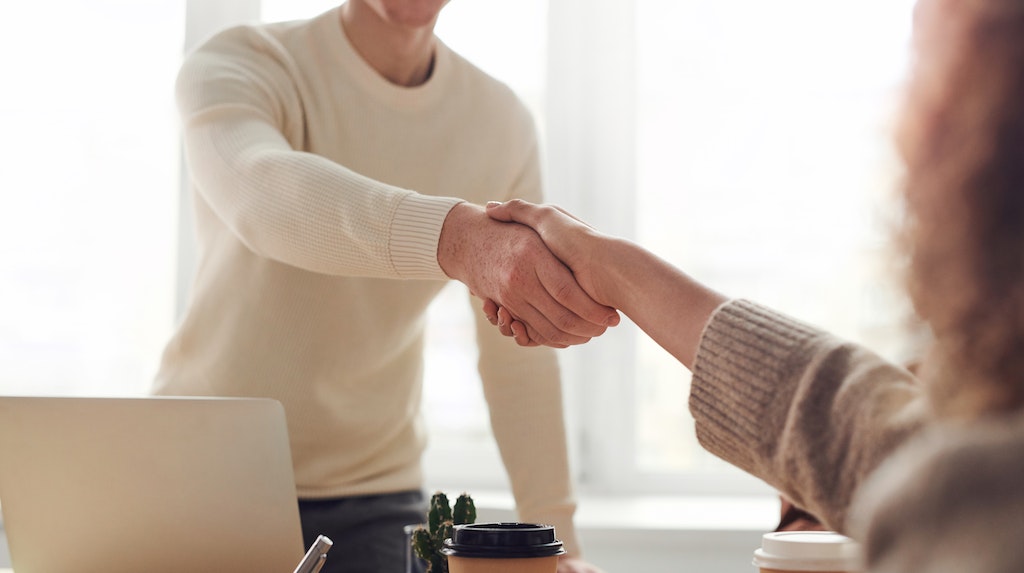 Recruit From Colleges
Many soon-to-be college graduates are planning ahead, looking for opportunities to begin their careers as soon as they earn their diplomas. This makes colleges and universities excellent sources to recruit top-level talent. However, successfully recruiting students requires a strategic approach. Here, AMNY Recruitment Marketing, experts in providing effective recruitment solutions to businesses in an array of industries, offers tips for marketing success when recruiting from higher learning institutions.
Appear at College Job Fairs
Colleges and universities host career fairs throughout the year to enable their students to network with potential employers. These fairs traditionally consist of a variety of employers from various industries. They're beneficial for students looking to showcase their resumes, but also advantageous for employers that wish to capture the attention of motivated and career-focused young professionals.
Businesses looking to tap into the potential talent offered at higher learning institutes should consider signing up for job fairs. Here, you can entice students by discussing your company's culture, what makes you stand out from your competitors, and the benefits you offer. Consider giving away swag with your company's branding on it or conducting a raffle to generate more buzz around your booth.
Add Interns to Your Team
Many higher education programs require students to complete an internship to earn their degrees. Internships give students a temporary role at a company within their chosen field. These internships may be paid or unpaid, and sometimes lead to full-time jobs with the organization.
Internships are not just beneficial for the student — they help the business, as well. For one, it allows your company to see if the potential candidate thrives in the role. If they do well, you can choose to offer a full-time position after graduation. In this way, internships can prevent employers from utilizing as many resources to find ideal candidates — the candidates are coming to them. In some cases, interns can transition directly from the internship into the full-time role.
Implement an Employee Referral Program
While finding qualified candidates can be very time-consuming, it's essential. So, how can you reduce the amount of time spent searching for applicants? An employee referral program can help because it passes some of the responsibility of finding recruits onto others.
For example, say a student worked a summer job or completed an internship. The company may have been impressed with their skill and dedication but has no open position. With a coordinated employee referral program, they can suggest a similar or partnering organization, bringing talent to the other business. Companies are often eager to participate in these programs because the referring business generally receives some compensation.
Partner with Career Services
You will be hard-pressed to find a higher learning intuition that does not have a career services department. They're integral to helping students find success beyond school, pairing them with potential employers based on their interests and skills. By partnering with a career services department, you will gain insight into the talent available at a college and have an avenue to communicate with them.
Utilize Social Media
Today's college students are much different than college students from 10-15 years ago. Successfully reaching this generation's college students may require your business to shift its approach. One of the most effective ways to appeal to this younger audience is through social media.
Many social media platforms, such as LinkedIn and Headway, are designed to connect employers with potential candidates. Businesses wishing to recruit college students would be wise to utilize these platforms. Outside these networking sites, you may consider popular platforms like Twitter, Facebook, and Instagram to promote your company's culture and illustrate what makes working for your company so great.
Strategic Recruiting Approach from AMNY Recruitment Marketing
Businesses looking to appeal to talented candidates currently enrolled at colleges and universities must employ a well-defined recruiting strategy. This task will take time, but you don't have to do it alone. AMNY Recruitment Marketing helps by offering effective recruiting services for a variety of industries. Our team will create an effective strategy to attract the type of job seekers your business values. For more information regarding our in-depth marketing services, contact us today at AMNY Recruitment Marketing.