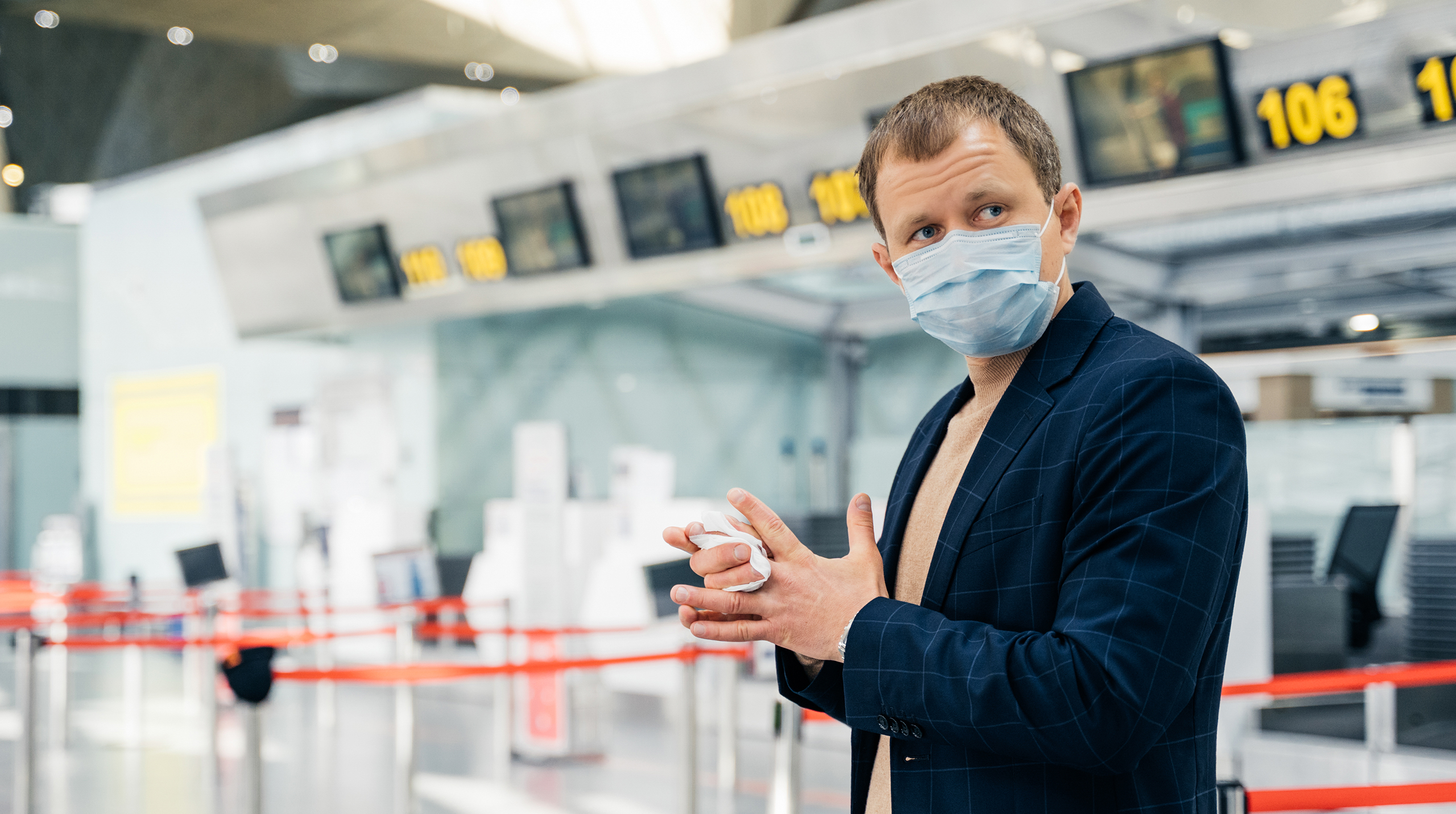 How Airports Can Build Traveler Confidence during COVID-19
COVID-19 has introduced a lot of uncertainty about the safety of airplane travel. Would-be travelers are now concerned about crowds and the potential for becoming ill, often wondering about closed amenities and facing long quarantine periods after their flight. It's no wonder that fewer people are interested in flying.
If you run an airport, however, one of the best ways to build confidence and encourage travel is simply by keeping your travelers informed. Here, Advance Aviation offers a guide to help you answer your travelers' biggest safety questions and ensure that your information reaches the people that need it.
Questions on Safety and Sanitation
If your travelers are anxious about flying during COVID-19, start by answering their urgent questions about safety, social distancing, and amenities. To help you address travelers' concerns and alleviate their fears, be prepared to answer some of the following frequently asked questions (FAQ):
How can I maintain social distance?
If your travelers are anxious about flying, they're likely worried about the close quarters and crowds of planes and airports. Ease their anxiety by directing them to airline-specific safety protocols. Also explain any general best practices, like open middle seats, wearing a mask while on airplanes, and which sanitation products will be allowed.
Can I safely enjoy airport amenities?
Airports offer a variety of amenities, including shops, eateries, lounges, and bars, for the comfort of travelers. If your would-be flyers are worried about the safety and availability of your amenities, make sure they know of any changes. Inform your travelers about closures and other limitations, such as distanced lines or maximum occupancy, so they can plan their travel day accordingly.
How can I stay safe while abroad?
Though travelers may be confident about navigating your airport and staying safe on the plane, what should they expect upon arrival? While you can't control the laws of wherever your travelers are headed, you can warn them of anything to anticipate when they land at their destination, from temperature checks to mandatory quarantine orders. To do this, offer official resources from local, state, and federal public health officials.
Making Answers Available
To ensure that your travelers have access to the information they need to feel confident, the answers to those FAQs and others should be readily available and easy to find. This can be achieved with a marketing campaign featuring digital, print, and video informational advertisements. For instance, your campaign can reach travelers through your website, social media, email newsletters, and even in the mail to alert them to any new changes in how your airport is operating.
Focus the campaign on ways your airport is committed to keeping travelers safe. If you run a smaller airport, emphasize that your location might be safer and more comfortable than the larger alternatives. Local airports may eliminate the need for public transit, are typically less crowded, and generally offer a less stressful experience for travelers – especially if they're worried about getting sick on their trip.
Show Your Travelers Appreciation
Whereas travelers didn't think twice about getting on a plane before the pandemic, COVID-19 has made flying a more complex and potentially overwhelming experience. Comfort your travelers by answering their questions and keeping information available and easily accessible. To learn how your airport can develop a strategy for reaching anxious travelers, contact Advance Aviation, a full-service airport marketing agency, today.