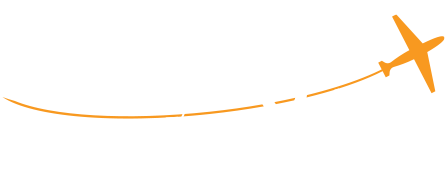 A Full-Service Airport Marketing Partner
Advance Aviation is a full-service airport marketing partner focused on decreasing leakage while increasing enplanements and passenger retention across the country. Our vast airport industry knowledge and full-scale marketing services enable us to help our airport partners with their challenges and goals. We focus on increasing community engagement for those who could and should fly local helping increase enplanements and load factors which are vital for attracting new service.
First and foremost our approach is anchored by a proven digital strategy and layered with creative concepting, traditional media buying/planning, and strategic strategy development.
Proud to Support and Sponsor the 67th Wisconsin Aviation Conference
Advance Aviation's team leader, Christina Cole, will discuss how you can do a lot with a little to market events and FBOs for commercial and GA airports.
Panel Discussion: Friday, September 22, 2023 • 8:45 – 9:30 a.m. Moderated by CWA's Airport Director, Brian Grefe, A.A.E.
Find Christina at the conference to discuss how we can help you with your airport marketing!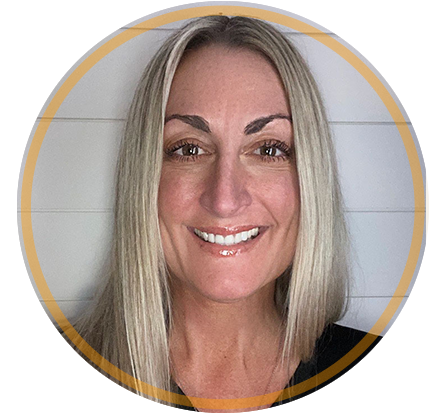 Helping airports communicate the right message at the right time
As the aviation industry continues to navigate numerous challenges, creative messaging remains especially important. Our goal is to provide marketing support, creative resources, and ideas to help you reach your target audience with the most relevant message in a creative way.

We're passionate about the aviation industry. We work exclusively with small and mid-size airports to increase community commitment to fly local with marketing strategies tailored to each one.

We're backed by Advance Local, one of the largest media companies in the US, with headquarters in One World Trade Center, and media groups in every region of the country.

We've been telling people stories for over 190 years. We understand that marketing campaigns are more than impressions, they're about making connections.
Close to 100 current/past clients

across the country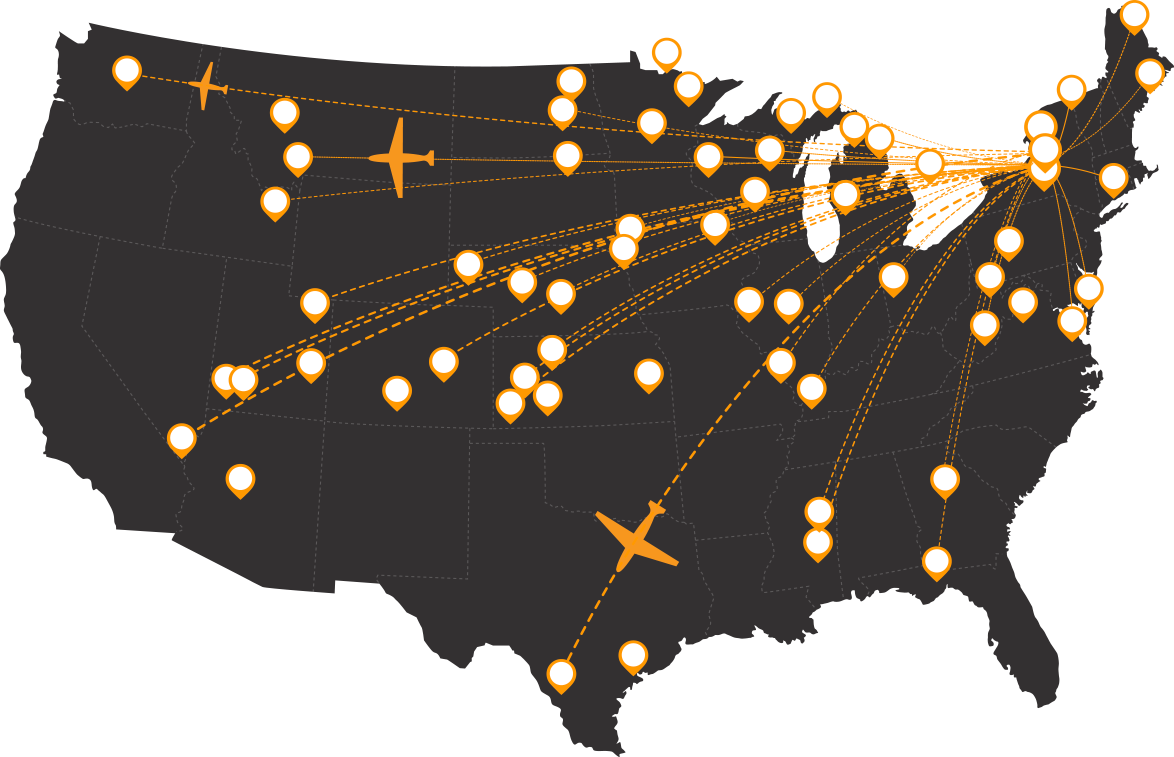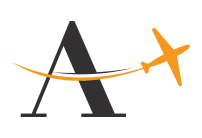 How We Help You Increase Enplanements
We create strategic airport landing pages, videos, logos, display/social ads, and more! In 2022, our creative team won 10 New York State Advertising and Marketing Creative Excellence Awards. They also were awarded 8 prestigious international creative awards, bringing their overall total to 13 awards in international competitions.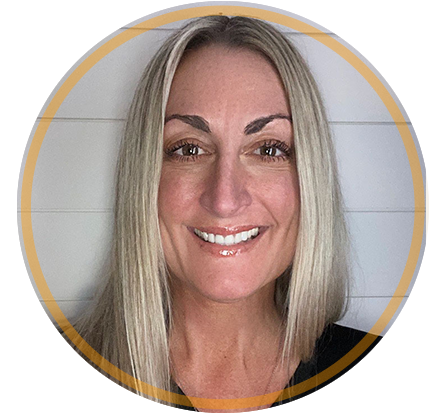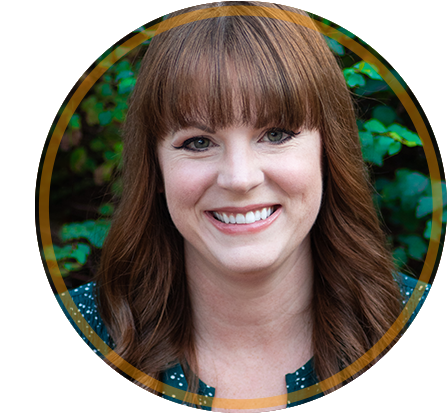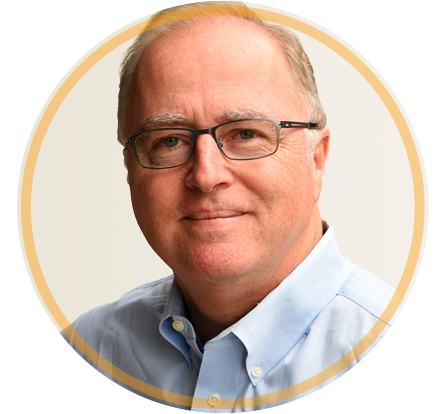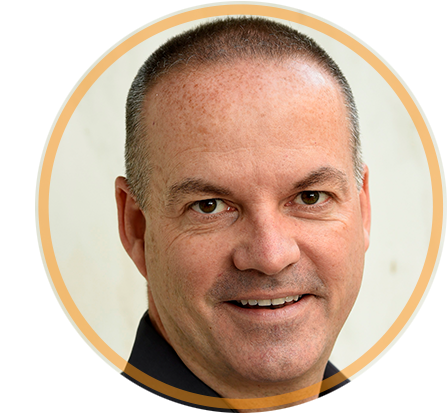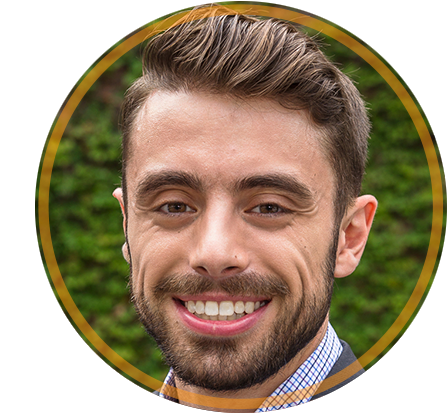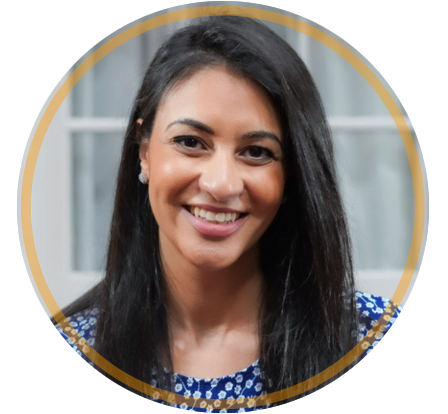 Airport Growth Success Stories
Greater Binghamton Airport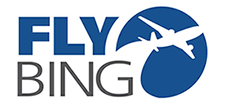 In our 5th year with Greater Binghamton Airport, we're up for the challenge of continuing to increase commitment from the community to fly local while promoting the airports service to DTW on Delta. We're also creating brand awareness and impacting early bookings for BGM's new ULCC service with Avelo Airlines to MCO which began November 16th.
Advance Aviation took the lead in developing strategy, creative messaging and a targeted distribution plan to drive results for BGM. The targeted, multi-platform strategy communicated the "Fly Bing!" message seamlessly across mediums, emphasizing the ease and convenience of flying with BGM. A traditional and digital media mix was utilized to align with air traveler behaviors leading to consistent "Book Now" conversions on a custom landing page.
Pre-pandemic, enplanements increased 15% with a significant reduction in leakage from competitive airports. Load factors were in the high 90's at the beginning of 2020. Post-pandemic, we are focused on getting back to these numbers and committed to successful service with Avelo which began November 16th.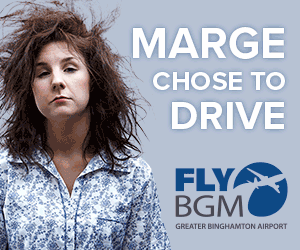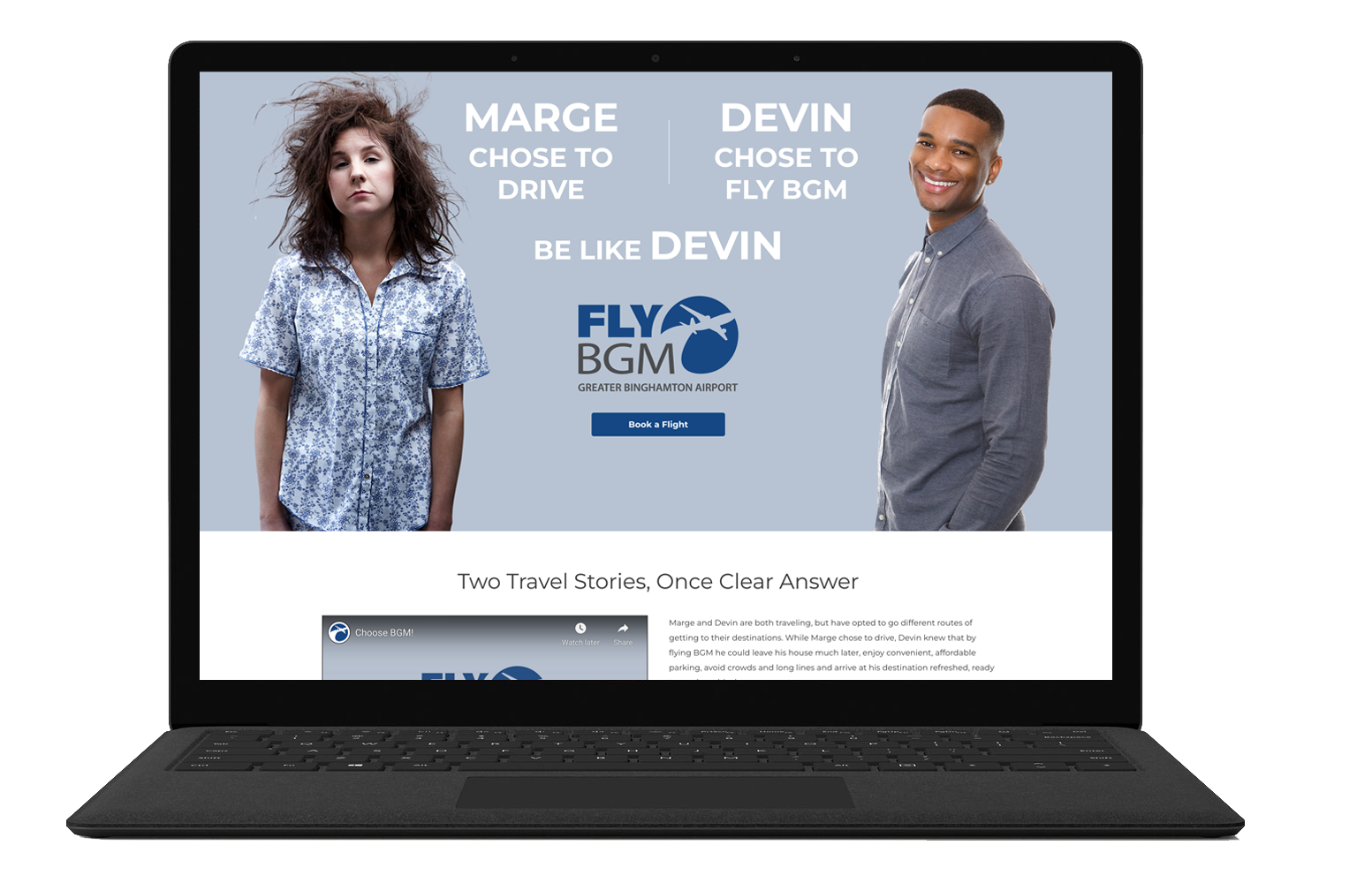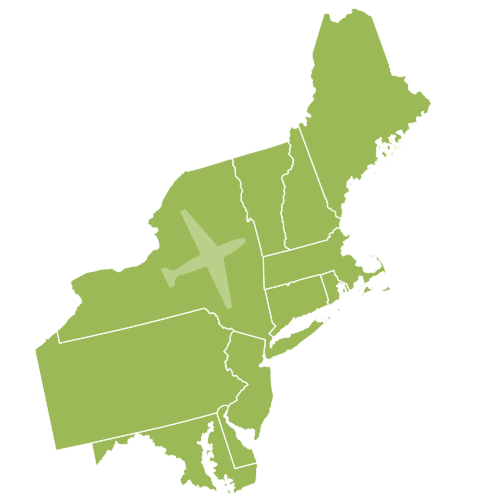 Goal: In recent years, the northeast airport was struggling with maintaining capacity with monthly average settling in at 60%.  The airport was looking to increase capacity by 10-15%.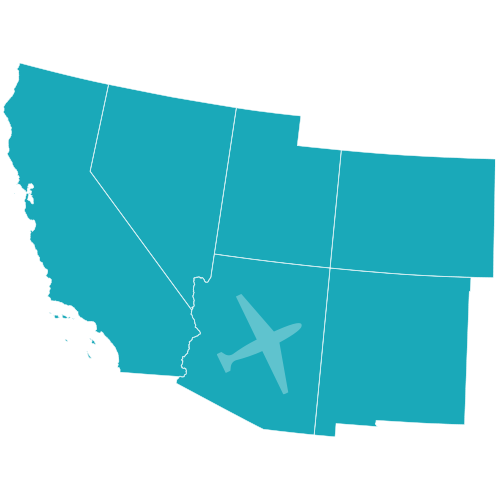 Goal: Capacity had been stagnant since the onboarding of a new carrier – this southeast regional airport needed to see significant growth in the coming years to maintain their flight schedule and hopefully add a new carrier.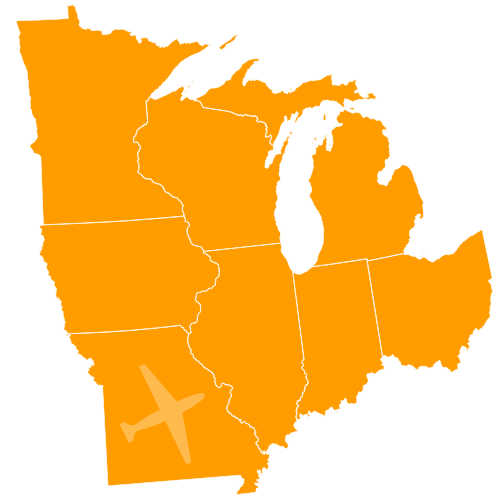 Goal: An airport in the midwest was experiencing significant leakage from two of their local competitors.  With a new flight scheduled, the airport wanted to shore up their local air traveler base while promoting their new flight.
Let's Discuss Your Marketing
We have a proven strategy to help you increase enplanements