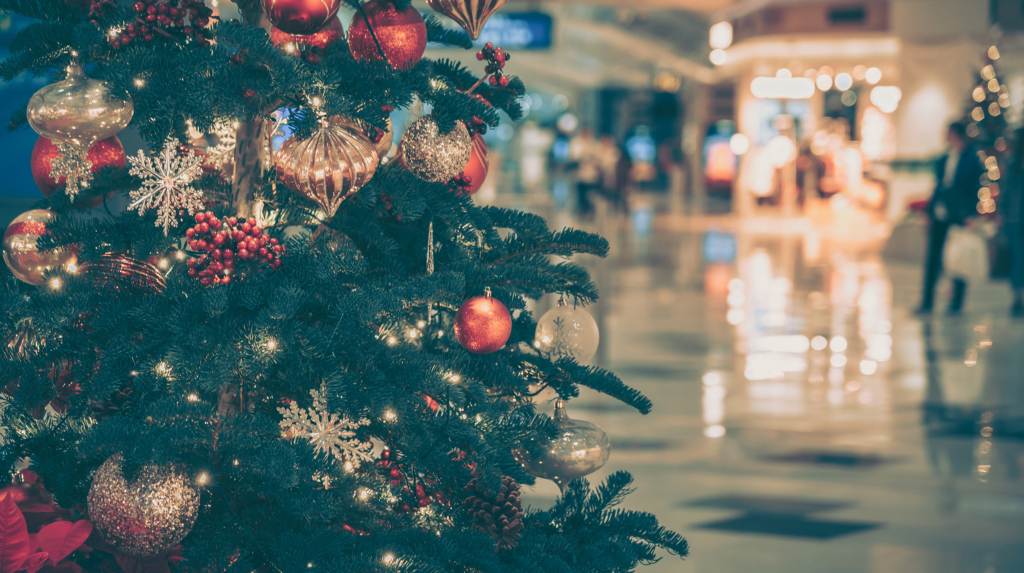 Is Your Airport Marketing Holiday-Ready?
The holiday season typically brings a swell in air travel, and while COVID-19 has slowed demand for flights in recent months, airports like yours can still expect an increase in visitors as the holidays approach. This presents unique challenges, including new demands for your marketing strategy. To help, Advance Aviation, a division of Advance Media New York, takes a closer look at airport marketing for the 2020 holiday season.
Assessing Demand in Challenging Times
Holiday travel statistics from the Travel Safety Administration (TSA) estimated 26 million flyers for Thanksgiving in 2019 and 41 million for Christmas the year before. However, airline advocacy group Airlines for America (A4A) reports flights are down by 52% from 2019, raising concerns about how significant the 2020 holiday travel boom will be.
This leads to two questions:
How can we connect with travelers who are committed to holiday air travel?
How can we encourage those who have considered it, but have hesitations?
With the right marketing strategy in place, you can give both groups what they need to choose your airport for arrivals and departures from Thanksgiving through the New Year.
A New Approach to Holiday Marketing
Small and mid-sized airports have a host of advantages over larger competitors, and a good marketing strategy emphasizes them. This is especially true during these difficult times, when your location, smaller size, and more personal brand can provide a source of comfort and confidence in the face of public health challenges. With the strategies below, you can reach eager flyers and reluctant travelers alike to show why you're the right choice for a holiday season that asks us to think about travel in new ways this year.
Don't Disappear
With enplanements down and the future uncertain, you may hesitate to invest in marketing. In fact, recent research by MMGY Market Intelligence reveals that 80% of destination organizations have reduced or postponed sales and marketing spend. If you do the same, you've passed on opportunities to connect with travelers who are still interested in holiday flights.
Consumer memory is short, and periods of silence quickly deplete the positive reputation and brand identity you've worked so hard to build. Instead, maintain communication with your audience. While other airports fall silent, you'll stand out as a consistent and valued voice.
Acknowledge New Realities
While consumers long for normalcy, the best aviation marketing strategies will acknowledge the realities of travel during COVID while emphasizing positivity wherever possible. As flying is more challenging this year, showcasing how your airport makes it easier will be welcomed by new and frequent flyers alike. Emphasize the ease of arriving at the airport, plentiful parking, ample space for social distancing, direct flights, and everything you're doing to take the stress out of the holidays. While you can't eliminate added travel anxiety, you can highlight the ways you help travelers feel comfortable.
A Realistic Picture of Risk
All travel has risks, but air travel is not uniquely dangerous. Recent research suggests that the risk of contracting COVID-19 on an airplane is just 1 in 4,300 and drops to 1 in 7,700 when middle seats are empty. Cabin filters, airport safety protocols, and other public health strategies make it safer to fly, but it can be hard for travelers to locate this information.
Including health and safety facts in your marketing establishes you as a trusted voice in travel. Compile blogs and infographics about the reality of risk, and consider a Q&A on Facebook Live or Twitter to answer flyers' most pressing questions in real-time.
Find Holiday Success with Aviation Marketing
Holiday travel will be different this year, but you can still make the most of the season. Here's one more tip: choose a marketing partner with the aviation experience needed to help you stand out during the holidays and all year long. To learn more about our digital marketing strategies for airports, contact Advance Aviation by calling 800-554-8800 today.