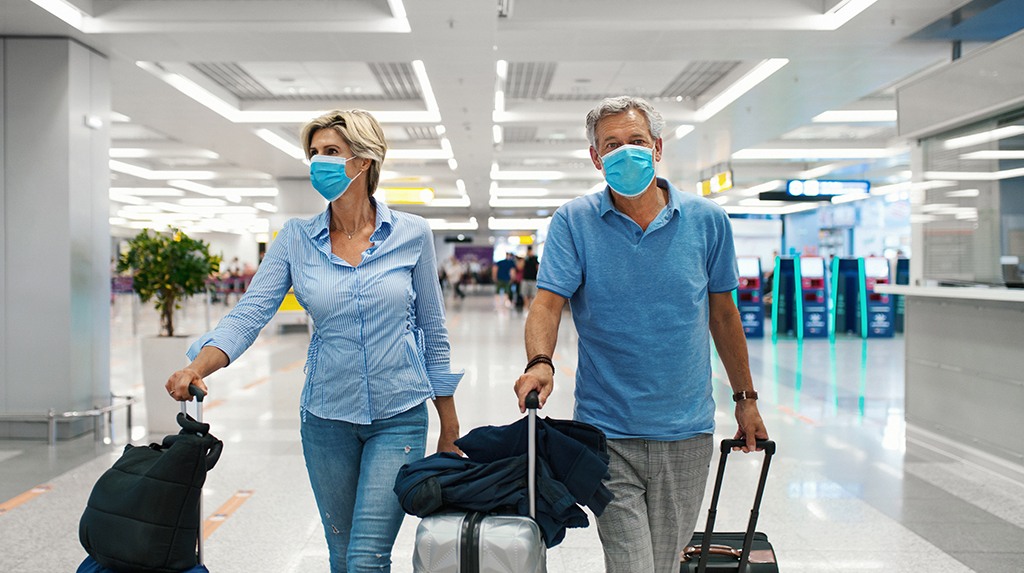 New Year's Resolutions for Your Airport Marketing Strategy
With last year already a distant memory, airports everywhere are looking forward to what lies ahead this year. And for airport marketers, this means planning for initiatives that will hopefully generate more travelers, build stronger brand-consumer relationships, and keep everyone talking about their brand. To help you make attainable New Year's resolutions for your airport's marketing strategy, Advance Aviation, a branch of Advance Media New York, provides a few pointers for making impactful improvements.
Refresh Your Brand
There's no better way to start this year than by giving your airport's brand a new look. But if you've already done so in recent memory, it could be your brand's message that could use a reboot. Before dedicating any resources to new marketing initiatives, ensure your brand is positioned in the best possible light and that it provides an accurate representation of your airport's mission and values.
Begin a Blog or Revive Your Existing One
With your brand's identity refreshed, now is the perfect time to start a blog on your airport's website or give your existing one a makeover – something Advance Aviation can also assist with. Blogging regularly is proven to serve businesses well in terms of search engine optimization (SEO), as adding quality, keyword-driven content helps websites rank higher on the search engine results page (SERP). When forming a content plan for your airport, consider topics such as:
Top destinations your airport provides flights to
Your airport's amenities and perks
Pertinent aviation news topics and what they mean for your travelers
Travel tips for vacations that involve flights
Change the Way You Use Social Media
Year after year, you're focused on creating a social media content calendar and getting the posts online in a timely fashion. But if you haven't switched up your airport's strategy in a while, your content can start to feel stale, and your followers will begin to notice. And with a cookie-cutter social media strategy in place, it'll be difficult to attract new travelers and build trust between potential customers and your brand.
This year, it's time to finally ditch all of the social media strategies that haven't shown a return on your investment and start experimenting with new ones. Depending on your goals, this can take form in a host of ways, such as:
Choosing new days and times to post on social media
Changing up your content with newly published blog posts, interactive webpages, and more
Dedicating more time and resources to the social media networks proven to be popular with travelers, such as Instagram
Interacting with your current followers, as well as travelers posting publicly about their trips
Utilizing live broadcasting capabilities and other forms of video content
Lean on Advance Aviation in the New Year
In addition to these resolutions, airport marketers also need to look after themselves this year. Between maintaining a website, managing ongoing initiatives, and planning for the future, it's hard to do it all while making progress with your marketing goals. Know when it's time to delegate some marketing responsibilities to a trusted agency like Advance Aviation. We provide a wide range of digital marketing services that can help your airport grow your brand, build trust with consumers, and ultimately book more flights. For more information, contact us today.