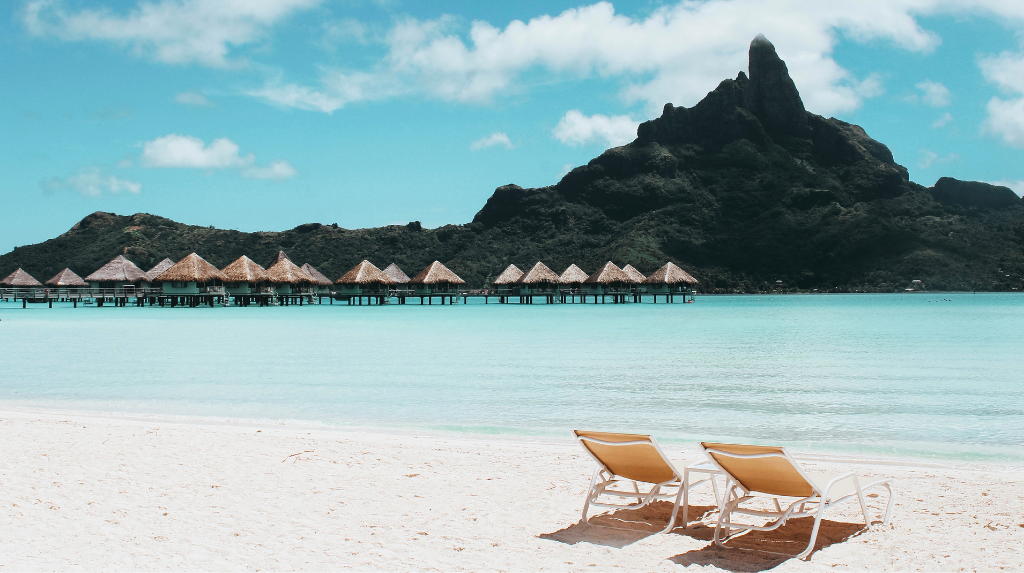 The Benefits Of Promoting Travel Days At Airports
Why Your Airport Should Promote Travel Days For Vacationers
Few people would argue that leaving for a vacation is more fun than coming home. The latter can be overwhelming for many flyers, especially with the return of work responsibilities looming. To relieve this stress for travelers, airports can encourage them to book an extra travel day for their vacations. This strategy augments the passenger experience and helps small and mid-sized airports to expand their business.
Advance Aviation operates from Syracuse, New York, assisting small to mid-size airports nationwide to reach their target audiences with relevant messaging and digital and traditional marketing capabilities. Here, we discuss how promoting travel days can benefit passengers, airlines, and your airport.
Advantages Of Travel Days For Passengers
Booking an extra vacation day for traveling enables passengers to avoid some of the common challenges of flying. If the traveler's flight gets canceled or delayed or their luggage goes missing, they will have extra time to arrive home before going back to work. People traveling between time zones may also favor a travel day because it allows them to recalibrate their sleeping habits.
Scheduling an extra vacation is especially beneficial for people traveling abroad since they must go through customs in the United States and the country they visit. Federal organizations, like the U.S. Customs and Border Protection agency, have distinct guidelines regarding international travel, and complications can occur when moving between two countries. Having a travel day alleviates stress should the passenger have issues with customs.
Travel days are not only exclusively reserved for the end of a trip – some travelers take an extra day at the beginning of their vacation. If a passenger has a travel day beforehand, they can take time packing or last-minute shopping. Additionally, they can use this day to complete chores, limiting the amount of work when they come home.
Benefits Of Travel Days For Airlines And Airports
Besides passengers, travel days also prove valuable for airlines and airports. Say a flight gets canceled or delayed, and none of the flyers booked an extra vacation day for travel. These passengers are likely to be more frustrated about the flight issue than those who schedule additional traveling time since they have less time to adjust to their routine. The same could be said if passengers experience long security lines or problems at baggage claims.
In other words, promoting travel days helps reduce passenger complaints, increasing the chances that flyers will return to that airport or utilize that airline in the future. Travel days also make it easier for airlines and airports to accommodate more passengers per flight and avoid issues with overselling. For example, they decrease the number of travelers who take a Sunday flight to get home for the beginning of the workweek.
Why Airports Should Use Marketing To Promote Travel Days
Small to mid-sized airports can further encourage travel days by implementing the topic into their marketing campaigns. For instance, you can inform passengers that staying an extra day allows them to take early morning flights home. Typically, there are fewer cancellations and delays in the morning than afternoon and evening.
Discussing travel days also shows flyers you can navigate vacation extensions, prompting them to choose your airport if they plan to stay an additional day on their trip. Ultimately, promoting travel days can increase enplanements at your airport and help you scale up your business.
Seek Airport Marketing Assistance From Advance Aviation
While recommending travel days proves advantageous for passengers, airlines, and airports alike, it can be challenging to know the best marketing strategies to highlight this issue. If you need guidance on promoting travel days, turn to Advance Aviation for trustworthy solutions. Vast knowledge of the airport industry has enabled our team to serve close to 100 airports nationwide. We take a full-service approach to marketing that features a digital strategy, traditional media buying and planning, and creative concepts. Some of the content we craft includes:
Landing pages
Social ads
Videos
Logos
These marketing tools help raise community engagement among travelers who can and should fly locally, enhancing enplanements and load factors for small to mid-size airports. Contact us today to learn more about travel days and our host of marketing services.