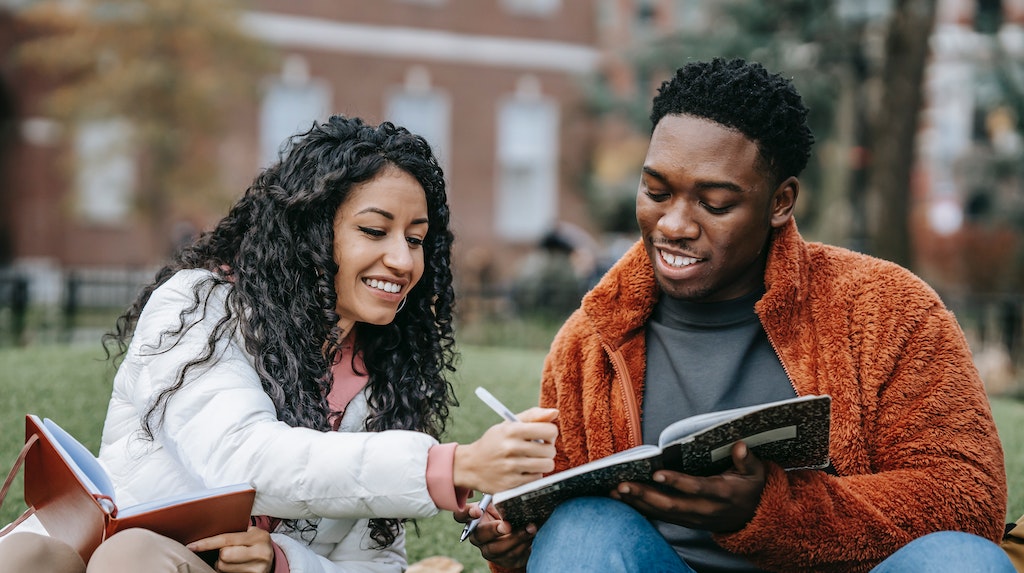 Understanding Perspective Students' Needs (Making Decisions Based on Emotion/Vibes)
The landscape of higher learning has never been more competitive, making "https://www.advancemediany.com/education-marketing/#success">marketing success essential to boosting enrollment. As such, colleges and universities constantly look for factors that make them stand out to better appeal to prospective students and entice them to apply to their schools.
Today's generation of young adults can be easily influenced, posing a challenge when trying to understand what they want during the college selection process. Here, AMNY Education Marketing lists what higher learning institutions should keep in mind as they begin to build relationships with the incoming class.
Emotions Play a Significant Role
For many students, feelings about a school can outweigh logic when choosing where to apply. High school students who have begun exploring the next step in their education can often feel overwhelmed as they think about the SAT/ACT, paying for college, planning campus visits, and other aspects of higher education. Now, more students are seeking schools that acknowledge these struggles and show their concern for their situations.
When it comes to establishing relationships with prospective students, asking about their feelings can be an effective strategy as it generates engaging conversation and possibly a trusted relationship. To go even further, add keywords like feel, felt, and feelings frequently throughout surveys to show emotion matters to your institution.
Personal Touches
Everyone craves the feeling of being wanted or needed, and prospective students are no exception. Personal touches can go a long way when attempting to resonate with your target audience. For example, phone calls and personalized messages are considered more personal than generic emails or texts.
While younger generations are more accustomed to digital means of communication, they also recognize these approaches are easier. Phone calls and non-generic emails take more time and effort, indicating to prospects that the college or university cares and is more serious about their enrollment,
Additional Information
Effective educational marketing campaigns should consist of a wide range of useful information. Not only should they include a school's available majors and programs, but also information about financial aid, student life and activities, the careers and professional development department, and similar services. Tailoring your marketing strategy around these topics can help students get excited about the idea of enrolling in your higher learning institution.
Virtual Events
In today's global landscape, virtual events are common practice and can be effective tools if done right. When hosting a virtual event for prospective students, consider how to maximize engagement. Most students have no desire to listen to a single speaker for 20-30 minutes. Instead, as you plan your virtual events (live or pre-recorded), incorporate multiple speakers with shorter, quicker takes that are more direct and to the point. This approach is not only more engaging but increases the likelihood that students retain information and get answers to their questions.
Students Often Rely On Others
As younger people, the majority of students applying to higher education programs are more impulsive than people of different age groups. They tend to do what feels right at the moment rather than logically planning for a period.
Because of this, students often rely on others to help them make their decisions. Groups influencing their decisions can include parents, close family friends, and other family members. Therefore, higher learning institutions should be aware that they aren't just appealing to students, but their parents and other adults, as well.
Invest in Your Marketing Strategy with AMNY Education Marketing
Higher learning institutions that fail to address their marketing strategies run the risk of falling behind their competitors. With so many opportunities and options for students to further their educations, colleges and universities must leverage their "https://www.advancemediany.com/education-marketing/#capabilities">marketing capabilities to demonstrate why their school would be the best fit for a prospective applicant.
AMNY Education Marketing specializes in crafting comprehensive and custom marketing strategies for higher learning institutions. Backed by Advance Local, one of the largest media enterprises in the United States, our team of specialists understands the needs and wants of prospective students, helping schools achieve more success with marketing. To learn more "https://www.advancemediany.com/education-marketing/#about">about our services, "https://www.advancemediany.com/education-marketing/#contact">contact us today at AMNY Education Marketing.