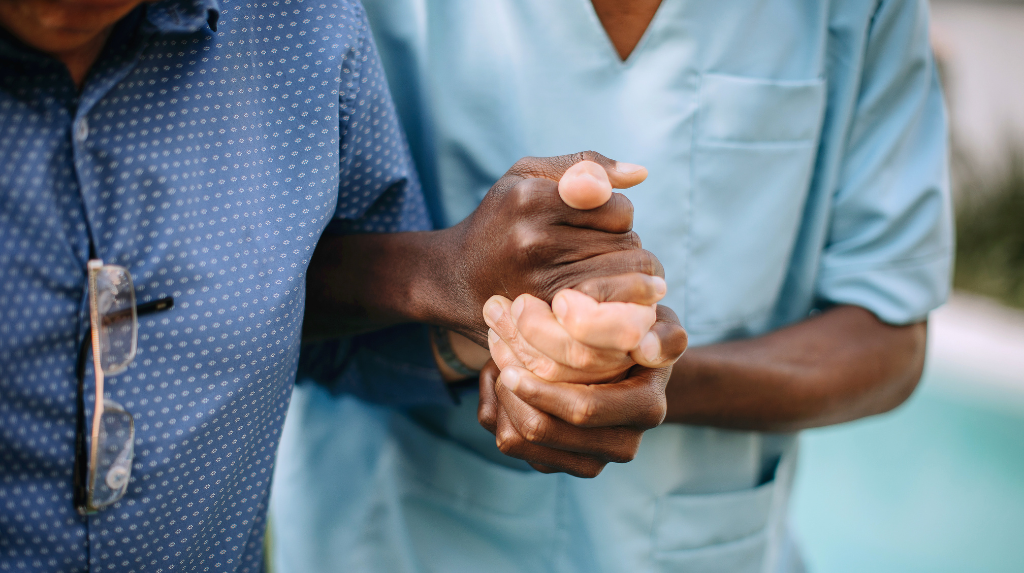 How Will Evolving Dynamics in the Senior Care Market Impact Your Outreach to Future Residents & Their Families?
As the COVID-19 pandemic continues, it can be difficult to keep up with the demands of an ever-changing healthcare field. This is especially true for those in the senior care market. The number of seniors who prefer to stay home for long-term care is steadily rising, making healthcare facilities more vulnerable to taking a hit. But with the right marketing capabilities, senior care facilities can continue to gain an audience and adjust their content to fit the needs of the community. Here, AMNY Health Marketing discusses the changes made in the senior care market and what healthcare facilities can do to combat these changes.
What Has Changed in the Senior Care Market?
The arrival of COVID-19 has done nothing short of change the course of everyone's lives. But the COVID-19 pandemic hasn't just impacted families across the globe but also the senior care market. Since the beginning of the COVID-19 pandemic, more and more families are opting for in-home care services versus receiving care in a facility. This is because COVID-19 can easily spread from person to person, potentially becoming lethal for seniors who catch the virus. This makes it less likely that families will seek long-term care in a healthcare facility.
To get ahead of these changes and save the senior care market from decreasing occupancy in assisted living facilities, legislatures have proposed the Choose Home Care Act. This is a bill that allows in-home care services to be covered under Medicare. This would be considered an add-on to an existing Medicare plan, covering home health assistance for up to 30 days after leaving a hospital facility. This bill would also cover additional benefits, such as meals and transportation. Although the Choose Home Care Act was proposed in 2021, there have been no final decisions on the passing of the bill. However, it is projected to reach a verdict soon.
Tips for Marketing Senior Care
To catch up and remain ahead of all the changes the senior care market has undergone in the last two years, long-term care facilities must make necessary adjustments to their content marketing strategy and website design. This can allow facilities to accommodate more use of home healthcare aides, as well as showcase the benefits that in-facility care can provide. Consider the following:
Cater to Families & Future Residents
Knowing and understanding your target audience is essential in finding marketing strategy success. To gain further perspective on what families and seniors may be looking for in a long-term care facility, it can be beneficial to talk with your clients. This can provide insight into what they need out of their scope of care, especially in today's world. By surveying families and reaching out to clients, you can begin to craft and cater your content to meet their needs.
If you're trying to catch the attention of families needing care for a loved one, social media can be a great place to start. Generation X and Millennials use social media most often, meaning they'll see your facility pop up on their page simply by scrolling through. If you're catering to seniors, you may want to focus your efforts on SEO and your content marketing strategy. This is because older individuals are more likely to search Google for what they need. Email marketing can also be an effective strategy for reaching the older population.
Use Your Content Marketing Strategy to Your Advantage
When crafting your content marketing strategy, you'll want to consider SEO. By implementing keywords and phrases, you can fall higher on the search engine results page (SERP). This means individuals are more likely to come across your page simply by Googling a simple phrase or word. If you highlight your unique qualities through SEO, then you can potentially drive more traffic to your website. You should also consider going beyond your website and SEO in your content strategy. For example, adding blog posts, videos, or even engaging on social media can work to increase website traffic.
Creating blog posts not only shows off your knowledge and expertise in the healthcare field, but it's also a great way to get current and potential clients to see you as a reliable resource for information and assistance. Adding videos and photos to social media can give aspiring residents an inside look into your facility, making the process seem more personable. Here, you can showcase the residents, fun activities, upcoming events, and other exciting amenities. Having all of this information on one, central social media page makes information more accessible for families. In addition, it can allow facilities to showcase their benefits in a more engaging way than traditional content writing.
Showcase Your Facility's Benefits
As families research senior care arrangements for their loved ones, they are looking for a facility that is knowledgeable and meets their needs exactly. The more information you put onto your site, the more it will tell families about your services, values, and beliefs. It's important to use your content marketing strategy to showcase the benefits your facility provides, as well as features that set you apart from other facilities. What does your office offer that's essential for families and future residents that may not be available at other facilities in the area? Implementing this information and highlighting it in your content strategy can showcase what your facility has to offer, gaining the attention of residents and families.
Healthcare Marketing Assistance at AMNY Health Marketing
Not everyone has the time or resources to craft an efficient content marketing strategy. But with the help of AMNY Health Marketing, facilities can keep up with changes while continuing to remain a reliable resource for their community. To learn more about healthcare marketing assistance for the senior care market, contact us today.