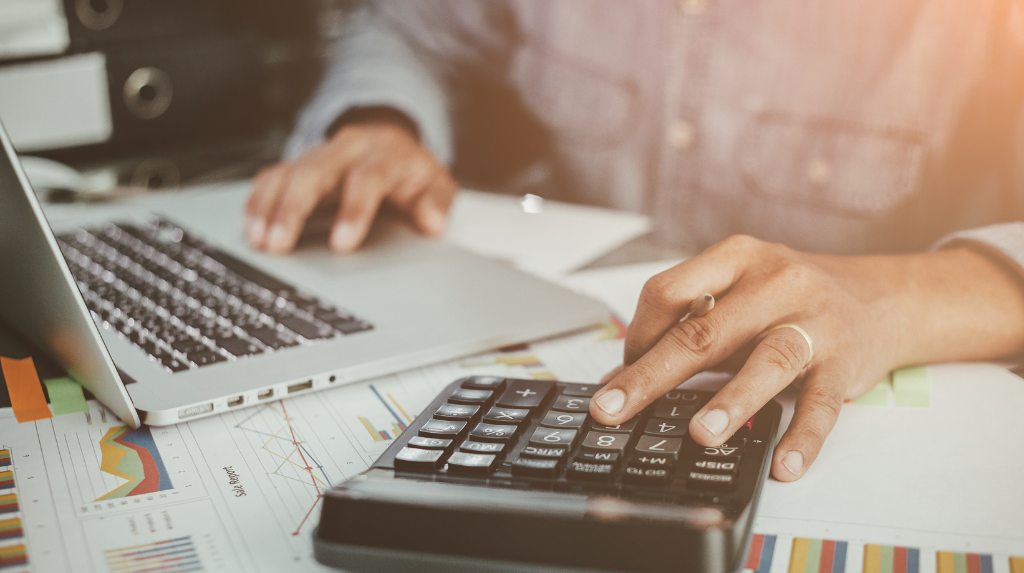 Finding Solid Ground: College Finances in Changing Times
Historically, managing finances has been a precarious matter for colleges. Between changing enrollment numbers, different allocations from state funding, and unforeseen circumstances like the COVID-19 pandemic, many aspects make finances a challenge in higher education.
At AMNY Education Marketing, our award-winning creative team follows a strategy-first mindset to empower colleges and universities to experience marketing success. Here, we discuss several financial obstacles higher education institutions may face to guide their budgeting efforts.
Government Funding Developments 
Given the setbacks of the pandemic, colleges can expect to see a boost in funding from the government soon. In June 2022, the House Appropriations Committee agreed on a 13% increase in funding for Department of Education (ED) in 2023. This plan would provide more than $3.9 billion for higher education and $24.6 billion for federal student aid.
This decision may lower tuition costs considerably, but colleges should realize that the increase is tentative. Later in the summer, the Senate Appropriations Committee revealed its plan for $87.3 billion in flexible funding for ED. While this amount is $7.248 billion more than it was in 2022, it still falls $1 billion short of President Biden's request.
Challenges with Budgeting
With both parties struggling to agree on a spending plan for 2023, it is possible appropriations will not conclude until after the fiscal year. This situation leaves colleges uncertain of their ultimate funding, making it difficult to craft accurate budgets.
This issue is compounded by shrinking college enrollment, which was exacerbated by the pandemic. The number of people enrolled in undergraduate programs in spring 2022 was down 9.4% from before the pandemic, representing a loss of about 1.4 million students.
Government funding may come in to alleviate these financial stresses, but many higher education institutions feel pressure to cut costs. As a result, some choose to diminish programs or stop hiring, hoping to lower tuition and raise enrollment.
The problem with this approach is it neglects student insights about what matters most and can lead to reputational damage. For instance, colleges that lay off staff to reduce costs often furlough non-faculty employees, such as those in maintenance or dining. These workers tend to be lower-income individuals or people of color. Laying off these staff members sends an adverse message about how much the university values diversity – an aspect many prospective students look for when investigating different colleges.
Complications with Tuition Rates
Net tuition revenue is a vital source of income for private and public four-year colleges. This amount refers to how much the university charges for tuition subtracted from the financial aid students receive. In a recession, institutions usually increase tuition rates, but financial aid opportunities for students also tend to rise. This dilemma can render tuition rate hikes ineffective, as it may leave colleges with less money for spending.
With enrollment continuing to drop, it stands to reason that higher education institutions would drive up tuition prices. However, they must also consider how net tuition revenue factors into this problem. Raising costs may not only keep enrollment down but also lead to less discretionary spending for the college or university.
Auxiliary Funding
Besides tuition, colleges obtain revenue from other services, such as housing, dining, and athletics. All proceeds not related to education or research fall under auxiliary funding. These services provide a significant portion of funding for many institutions. At private liberal arts colleges, 20% or more of their income may come from these amenities.
Lockdowns brought on by the pandemic substantially reduced – and in some cases, eliminated – the need for these services. What's more, many colleges had to refund charges for housing and dining as students operated remotely. These circumstances compel colleges to devise ways to make up for auxiliary funding without causing tuition prices to soar.
Prepare for Multiple Situations with AMNY Education Marketing
While the components impacting college finances are unpredictable, budgeting remains challenging for institutions. One of the best ways to maneuver uncertain economic conditions is by evaluating the various scenarios that may arise. This strategy enables colleges and universities to draft several potential budgets that better prepare them for uncertainties that lie ahead.
If financial changes do force your college to raise tuition prices or cut back on services, you may consider leveraging your marketing capabilities to explain these decisions and continue to display your campus in the best light. At AMNY Education Marketing, our strategists, data specialists, and creative minds work collaboratively to create a marketing plan that tells a compelling story of your institution. With our help, you can convey upcoming financial developments on the platforms your target audiences use most.
Most importantly, we customize each advertising campaign to suit your objectives and budget, preventing you from spending more money than necessary to connect with prospective students. Contact us today to learn more about our marketing solutions.