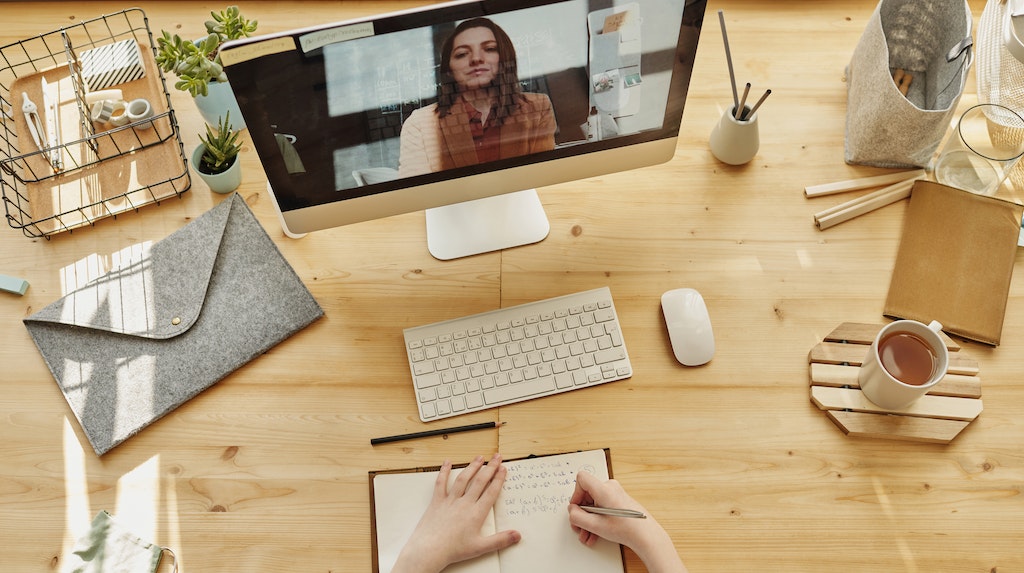 Hiring In the Digital Age
Technology has changed the way companies do business, and the hiring process is no exception. Digital recruiting is rapidly evolving, helping employers broaden and manage their talent pipeline and find people who truly fit their company well. Here, AMNY Recruitment Marketing discusses digital recruiting and how it can give your company an advantage.
What Is Digital Recruiting?
Digital recruiting refers to a candidate selection process that uses technology to find, attract, assess, and hire employees. This process mirrors human resource techniques through online channels but requires human action only at key points. Examples of digital recruitment techniques include:
Integrating a career page on your company's website
Using social media to attract and engage with job seekers
Leveraging online job boards and postings
Utilizing digital applicant screening tools
Creating targeted recruiting ads
Hosting online job fairs
Also known as digital HR, this method helps companies strengthen their recruitment marketing. And if your company needs to cut down on the hours of time and resources it takes to manually source, select, and onboard new hires, incorporating digital HR into your strategy can prove to be well worth the effort.
Benefits of Online Recruiting
Building a digital talent pipeline does more than streamline your hiring process. A well-rounded, thoughtful online recruitment strategy maximizes cost and resource efficiency. It also broadens the talent pool, making it easier for companies to pinpoint the right candidates for open positions. Other benefits of these methods include:
Better candidate experiences: With a user-friendly recruitment process, candidates enjoy a better overall experience – something they'll appreciate and remember.
Modern applicants: Gen Z has been using the Internet their whole lives, and positioning your company as tech-forward appeals to younger talent.
Brand awareness: Digital recruitment marketing inherently spreads the word about your company, helping more people get to know your brand and what you do best.
Expansive talent pool: Technology fosters global connections, so you can push past geographical barriers that may otherwise hinder your talent acquisition process.
And best of all, online recruiting can complement current methods. This means you can refresh and reimagine your company's process as necessary without losing what you love about older approaches. Businesses can also gradually evolve as digital HR advances in the future.
Digital Recruiting Tips
Online recruiting connects job searchers and employers across all industries and skill levels. But when it comes down to actual recruitment marketing capabilities and plans, these vary from business to business. While honing your unique strategy, consider the following tips:
Be Mobile Friendly
People aren't scouring the newspaper over breakfast for fresh job ads anymore – they're searching on the go. Job seekers are browsing online career boards for openings on their tablets and leveraging their professional social network for leads via smartphones. This means your brand's recruiting presence must be mobile friendly to cast a wide net into the talent pool.
Prioritize SEO Best Practices
Using search engine optimization (SEO) best practices doesn't just help your brand generate business – it also helps job seekers find positions online. Make sure your job descriptions contain relevant keywords and phrases that candidates will likely use to find them. Good SEO also helps increase online ad visibility.
Track Applicants
An applicant tracking system (ATS), or talent management system, is a recruiting software application. Companies use it to make hiring more efficient at any level and streamline the candidate experience. For instance, this type of software can:
Post job openings across multiple job boards
Screen resumes for potential matches using relevant keywords
Track, store, and generate reports on applicant data
Foster collaboration between recruiters in a centralized system
Set automated email reminders for recruiters to connect with candidates
Generate job offer letters, which are attached to the candidates' files
Video Conference
You use video conferencing software to connect with clients and remote employees – why not also use it to interview potential candidates? Virtual interviews help save everyone time. Plus, they allow people to attend group and individual interviews from locations most convenient for them, making scheduling easier.
At AMNY Recruitment Marketing, we know how important it is for your company to make an impact in today's digital world. Using a well-crafted online recruiting strategy, our award-winning team can help your enterprise connect with active and passive job seekers, identify the best candidates, and promote your brand as a top place to work. To get started, contact us today.