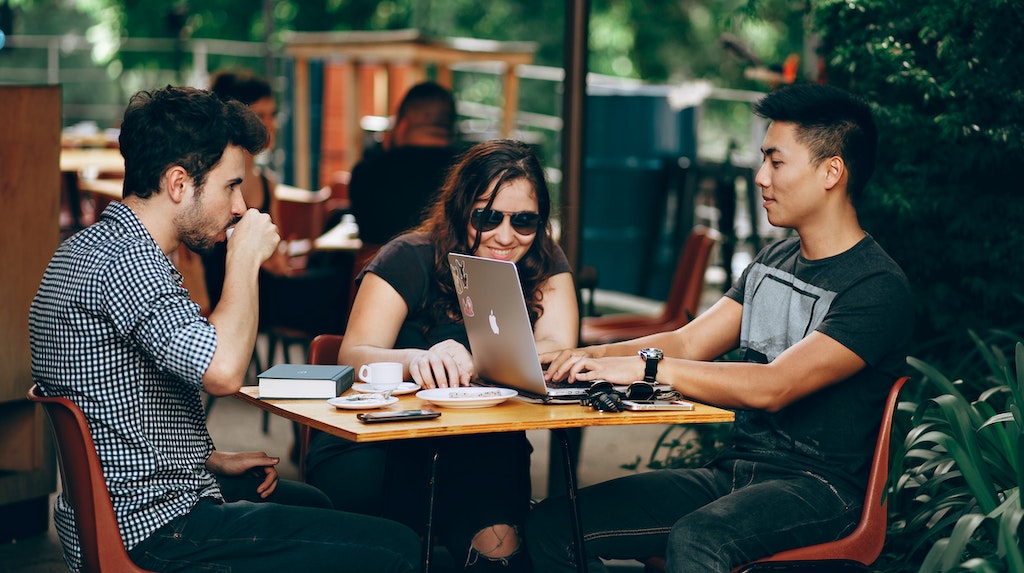 2023 Higher Ed Marketing Trends
There are three aspects higher education marketers need to take into account to maximize the success of their campaigns — recruitment of new students, retention of those students, and relations with alum and other investors. In recent years, due to the COVID-19 pandemic, rising costs, and other factors, higher education marketing has become particularly challenging.
While colleges and universities can expect obstacles with marketing in 2023, the situation also opens up doors for acting strategically and creatively to increase visibility and revenue. AMNY Education Marketing has numerous marketing capabilities designed to help higher education institutions better reach their audiences. Here, we share emerging trends that your school can use to enhance marketing efforts in 2023.
Fostering a More Personalized Experience
Colleges and universities are feeling the pressure of an option driving fiercer competition — distance learning. Inside Higher Ed notes a study that found only 0.28% of high school students planned to attend college fully online in 2020, before the start of the pandemic. This number increased to 0.72% in 2022. While the shift may seem small, it has significant implications for higher education, especially smaller institutions without as much name recognition.
With the advent of more online offerings, expectations for many prospective students have changed. More applicants want personalized assistance with admissions, financial aid, and similar aspects, as well as guidance on creating a schedule that fits around other responsibilities.
To personalize your marketing content, think about the student's concerns. For example, if your financial aid information is complex, consider rewriting it to make it more coherent. You can also create content that speaks to current issues, such as steps you are taking to make getting an education more affordable amidst economic uncertainty. Another beneficial strategy is offering virtual consultations for prospects to meet with advisors and discuss their questions in detail.
Devoting Time to Craft Student Personas
One of the most effective methods of tailoring content — and therefore boosting audience engagement — is creating personas. A persona encapsulates the demographics, pain points, academic goals, and other key attributes of your ideal student.
In working to remain competitive in 2023, personas enable you to hone marketing material to meet your prospects' needs. For instance, once you establish a persona, you can investigate how they research schools and where they spend the most time online. You may discover one social media site is best for connecting with your target audience.
Personas are also resourceful when figuring out which keywords and phrases you need to use to rank higher on search engine or social media results pages. When you know what your target prospects type into search bars, you can incorporate that language into the content to make more potential students aware of your institution.
Leveraging Social Proof to Convey Reputation
In nearly every industry, social proof is essential to marketing success. In higher education, social proof refers to material from current students and alum that can persuade prospects to enroll. The following are some examples of social proof marketing:
Social media posts with links to more in-depth alum testimonials
Interviews with successful grads made into blog posts
A page for user-generated content on your website where past students can share how your school enabled them to achieve professional goals
Another advantage of social proof is that it can augment your school's reputation. For Gen Z in particular — the generation of most incoming students at the moment — a brand's values and the steps they take to prove their commitment to these values are paramount.
Say your institution strives to promote more racial diversity and equity. Providing a space for current students and alum of color to share their experiences can express to prospects of similar demographics your dedication to the cause goes beyond a simple mission statement.
Investing in More Virtual Marketing Tactics
As mentioned, distance learning is becoming a more viable option for many students. It's not uncommon for a prospect to plan on completing a semester or more entirely online. As such, many colleges and universities are utilizing digital technology, such as virtual tours and interactive maps, to immerse students in their programs, culture, and history virtually. Think of these tools as creating the college visitor's tour online.
These resources are also advantageous for students who want to enroll for in-person learning but cannot easily visit the campus for a tour. Virtual tours and maps let them explore departments and facilities to gauge more accurately if your institution meets their needs.
Improve Your Higher Education Marketing Plan for 2023
While navigating these marketing trends can be overwhelming, colleges and universities aren't alone. With help from a marketing partner like AMNY Education Marketing, your school can better connect with potential students.
Our award-winning creative team will work to understand your story and what makes you stand out, then use this knowledge to design and implement a strategic marketing plan across applicable platforms. Contact us today to learn more about our approach and capabilities.