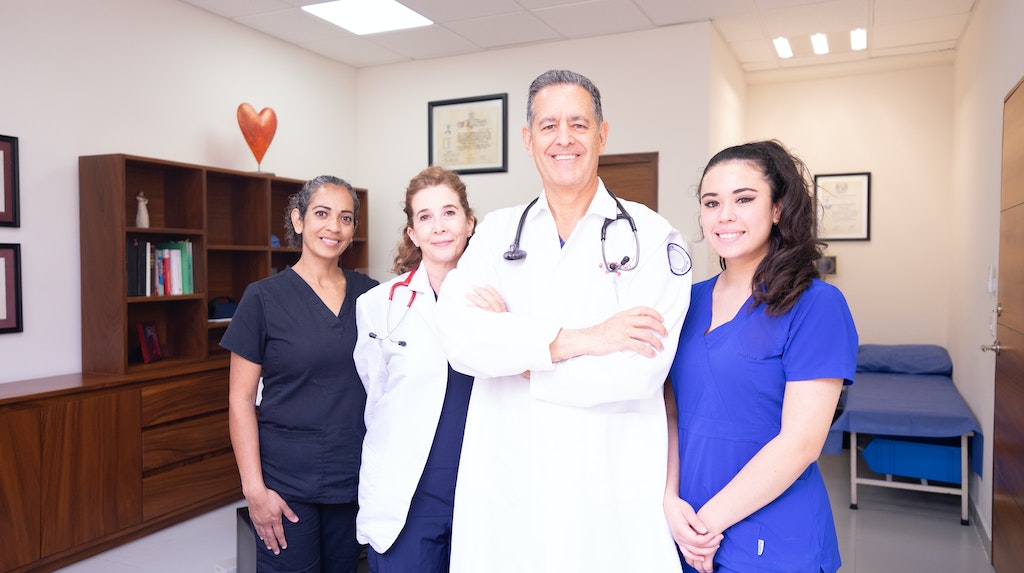 Feature Employees in Healthcare Marketing
Hospitals and healthcare systems of all sizes are featuring employees in marketing campaigns. There are several excellent applications of this strategy that can yield positive outcomes for community health and well-being.
The content of marketing communications in health and medicine forms a significant resource for patients and employees. Through these marketing campaigns, providers can attract patients, promote health initiatives, recruit new talent, and improve workplace culture. AMNY Health Marketing can help create success stories with digital marketing that features the accomplishments and endeavors of your employees.
Brand Ambassadors Stimulate Local Interest
There is a strong appetite for stories and news about local people in every community. Patients often find it easier to relate to people who live in their neighborhoods and regions. Stories that are close to home carry greater impact, from local stars to lottery winners.
While some healthcare systems have formal ambassador employees that perform patient relation functions or provide internal training programs, all of your employees are potential ambassadors to promote your healthcare system brand. By investing creative marketing capabilities in the existing workforce, a variety of positive outcomes are possible, such as:
Stimulate internal engagement with in-house healthcare services
Increase employee awareness and knowledge of departments, programs, and procedures
Generate enthusiasm for new services and marketing initiatives
Promote workforce pride and build employee morale
There is a strong return on investment when health systems make the effort to educate and inform their employees about new developments. When neighbors ask about a new device, health program, or physician superstar they have heard about, employees enjoy sharing their knowledge. It also builds cohesion and collaboration among your staff.
Enlist Individual Employees for Strategic Marketing Campaigns
When your healthcare system wants to promote a new wellness program, look to your employees. Are they taking advantage of the program? When they are willing to become a face that promotes a new health benefit, hospitals and health systems can reach both an internal and external audience for the new service. Employee features can provide a welcoming influence for entry to the program.
There is a powerful celebrity influence that comes into play with these stories. They may appeal to local news media. Digital videos and stories can become the focus of effective social media campaigns. Create digital content and ads, and encourage employees to share among their networks. By incorporating employee features in digital advertising that keep pace with traditional methods, such as billboards, newsletters, bus wraps, and public events, marketing campaigns benefit from extra momentum and longevity.
Another effective marketing strategy is to use multiple employees during health promotions. Whether it's breast cancer awareness or an exercise campaign, employees can record multiple small video clips that offer tips. Employee testimonials and soundbites are great ways to circulate messages about departments, programs, and special events at your hospital.
Attract More Patients and New Talent
People in your communities are interested in new research and tools available at your healthcare institution. This is another area where employee features can help with advertising and outreach. Introduce the use of new surgical robots or imaging suites with the physicians and administrators who worked to make it happen. With digital marketing techniques, you can use the enthusiasm and confidence of these key personnel to build interest and engagement among patients and staff.
As a bonus, employee features that focus on advances in technology or well-known employees help to raise the reputation of your healthcare system. Research institutions can feature new health science developments, from tool design to cellular discoveries, with the help of researchers and scientists on staff. Medical science is of great public interest and can build your patient base. And by utilizing digital marketing strategies to tell these stories more widely, you can attract new talent to your organization.
Experienced Healthcare Marketer Helps Craft Employee Features
Access the experience and insights available from AMNY Health Marketing to create digital marketing materials and campaigns that fulfill multiple initiatives at your health system or hospital. Contact us today.