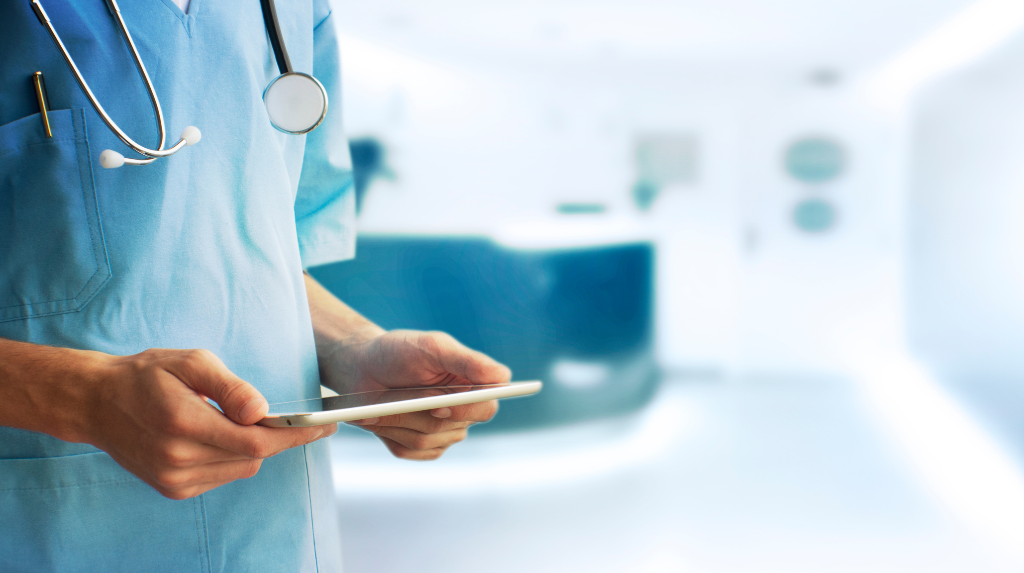 Shift from Bottom-of-the-Funnel-Only Thinking to a Full-Funnel Marketing Model
From global pandemics like COVID-19 to advancements in medical technology, the ever-evolving healthcare industry keeps facilities – and marketers – on their toes. What's more, patients have more choices than ever before, especially with the rise of telehealth. To ensure your message resonates across channels, which part of the marketing funnel should you focus on? Here, AMNY Health Marketing discusses the patient journey and the value of a comprehensive marketing strategy.
The Patient Journey
A marketing funnel follows the buyer's journey, or in healthcare, the patient's journey. Healthcare marketers need to pay attention to every stage in the patient journey to ensure their strategy makes an impact across every level. For instance, a dermatology patient's path includes:
Awareness stage: The patient becomes aware that they have a skin issue. At this point, they're just testing the waters and seeing what's out there. They may be researching symptoms and looking for information to better understand what to do next.
Consideration stage: The patient has defined their problem and considers several options to solve it. At this time, they're actively looking for solutions.
Decision stage: This is where the patient decides on a dermatologist to help them. They're considering things like credibility, insurance acceptance, and availability.
Patient loyalty and retention sit at the bottom of the marketing funnel – and this is a primary focus area for many practices. However, the nature of the industry often causes these stages in the patient's journey to shift a little. Depending on their needs and those of their family members, patients may move between phases as they make vital decisions about their health.
This is where a full-funnel marketing model is essential. If you only focus on the bottom (decision and loyalty stages), you miss out on other opportunities to connect with your target audience.
Holistic Marketing Solutions
There are effective marketing solutions for each stage, and taking a holistic approach to your funnel helps ensure you've covered all your bases. Upper-funnel marketing focuses on brand awareness, while bottom-funnel marketing is geared toward driving appointments for patients who show the greatest potential to call a practice. Full-funnel marketing builds awareness, consideration, and conversions simultaneously, effectively building your healthcare brand as one that people recognize no matter where they are in the patient journey.
As the healthcare market continues to become more competitive, a consistently holistic approach can help your practice stand out among the others in your area that provide the same services. It also helps you build meaningful relationships that bring new patients back when they need additional care.
Emerging Health Trends
Today, several factors are shaping the healthcare industry and consumer behavior. And accounting for these in a multi-faceted marketing strategy is essential throughout the funnel. Using dermatology as an example, common emerging health trends include:
Physician Referrals
While referrals used to be the cornerstone of growth, they've diminished as patients increasingly rely on social media, provider websites, and Google to find a specialist. If your dermatology office needs to expand its reach, start by evaluating your website. It should meet the following criteria:
Be easy to navigate
Be optimized for search engines
Showcase your practice's expertise
Present you as a trustworthy specialist
Digital Communication
As mentioned, telemedicine has been a rising force in healthcare since the pandemic. However, patients now benefit from the convenience of digital communication of all kinds. This includes:
Online contact forms for requesting appointments
Receiving mobile appointment reminders
Digital access to patient records
Payment billing portals
If your practice wants to keep up with others, it may be time to find ways to meet the needs of its busy, tech-savvy patients.
Compassionate Messaging
A large number of patients seek empathetic practices that truly care – making this a primary factor in your marketing message. Whether you're advertising skin-cancer screenings or acne treatments, maintaining an empathetic tone can foster reassurance in your approach to care and help patients feel more comfortable. You can also stay in touch with educational content relevant to the patient's condition or show your gratitude for their loyalty in a thoughtful email.
Digital Marketing
More and more specialists are using digital marketing strategies to reach their target audience. This helps providers stay competitive in an ever-changing advertising landscape and goes beyond crafting a website. A campaign could include videos, social media posts, or online ads.
Tailor Your Full-Funnel Marketing Strategy
At AMNY Health Marketing , we understand the challenges providers face across the healthcare industry. With our capabilities and expertise, your practice can feel confident in its potential for reaching new patients and building a brand based on trust. For more information, contact us today.