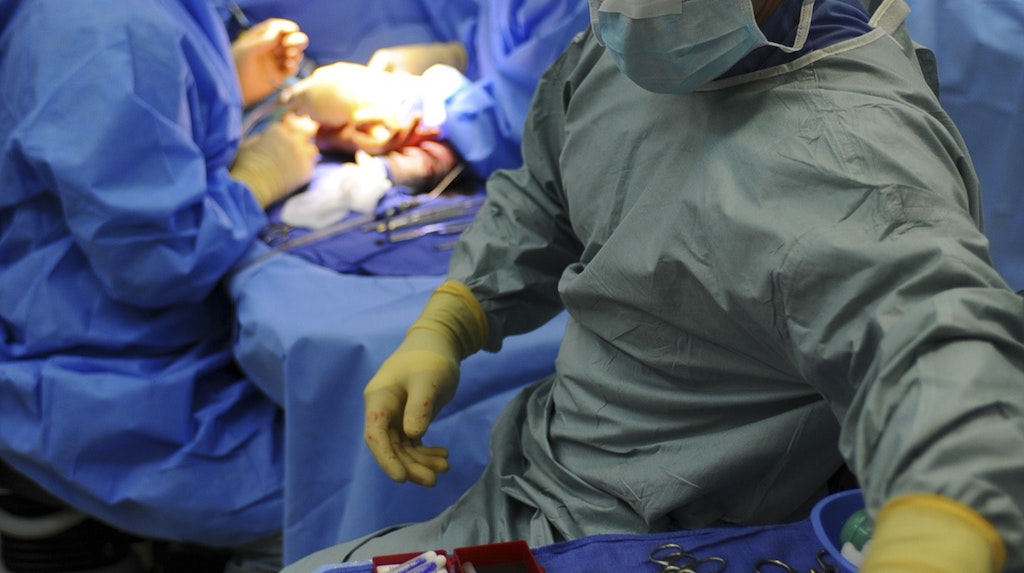 2023 Healthcare Marketing Trends
Healthcare is one of the most rapidly changing industries. New research, technology, and social developments frequently alter how hospitals, practices, and other facilities handle care. These changes impact not only the patient experience but also how clinics promote themselves. To help you achieve marketing success in 2023, AMNY Health Marketing highlights the key trends expected to affect your efforts this year.
Targeted, Personalized Messaging
While all companies need to consider their target audience, it's particularly important in healthcare. Health is personal. And when people schedule appointments as new patients, they want to know that providers will truly deliver the level of attention and care they need.
As patients are exposed to more healthcare options, competition between health systems will continue to grow in 2023. By spending more time understanding your target audience and the messaging that most resonates with them, your facility can craft marketing campaigns that maximize reach, visibility, and revenue potential.
Increased Use of Technology to Assist with Marketing
Technology has revolutionized virtually all industries, and its impact can be seen in fewer sectors as much as in healthcare. More healthcare organizations are developing platforms to automate processes, positively affect the patient experience, and enhance marketing capabilities. The following are just some of the technologies healthcare facilities are using to improve their efforts:
Centralized customer relationship management (CRM) software to better analyze data for marketing purposes
Online appointment booking services to make it easier for prospects to take action after viewing marketing content
Artificial intelligence and Internet of things (IoT) solutions for acquiring more insights for marketing campaigns
Emphasis on Social Proof
Social proof is essential for any business but can be particularly valuable in healthcare. One report from 2022 found that 72% of people look at online reviews and ratings before deciding on a provider, and this practice is likely to continue as 2023 progresses. In this way, incorporating social proof into your marketing strategy can be the element that convinces prospective patients to schedule an appointment at your facility.
Testimonials can be highly advantageous, as these words come directly from the patient's mouth about how your services have impacted them. Additionally, patients are often aware of the common features and benefits prospects look for that your marketing team may not discern on their own.
What's great about testimonials is they can appear across multiple marketing channels. You might designate a web page to house these reviews or integrate them into your homepage. You may also interview a patient for a blog post. These reviews can be repurposed for sharing on social media, too. If you're looking to recruit new hires, consider using the same techniques for employee testimonials.
More Video Content to Attract Patients
While written content is necessary for healthcare marketing, the reality is that visuals are often more compelling than words. One recent study notes that marketing materials with images or videos accumulate 94% more views on average than those that only feature text.
Part of the reason why video is so effective is that it's immersive – it showcases the atmosphere and culture. And to some degree, it can even express what receiving care is like at your facility. Video also evokes emotions, especially when featuring a patient that feels your hospital or practice has helped them significantly on their journey toward better health and wellness. You might also create a video as an employee profile, spotlighting a doctor to help prospective patients better understand their approach to care.
Infusing Content with Local SEO
Expect more clinics to leverage local keywords in 2023 to increase their visibility. With a large number of healthcare options at the patient's disposal, organizations need to think about better strategies for ranking on search engine results pages. Local SEO can be the solution since it's usually less competitive – you're only competing with other facilities in the area.
An example of a local keyword would be "gastroenterologist in Syracuse, NY." This phrase will hone the search results to only those in this general vicinity, increasing the likelihood that your hospital or practice comes up. Local keywords are also helpful in urgent situations. A person might not need to go to the emergency room, but their circumstances may dictate a consultation as quickly as possible. In this case, the location is often the most important factor in finding the right care.
Navigate Healthcare Marketing Trends with AMNY Health Marketing
Reviewing healthcare trends can be invaluable in gaining the insights you need to strengthen your marketing approach in 2023 and beyond. For additional guidance, turn to AMNY Health Marketing for strategized solutions. Our team has the knowledge and resources to help you craft a marketing strategy that accurately conveys your brand's story and expertise, which can boost new patient acquisitions and referrals. Contact us today to learn more about our health marketing services.