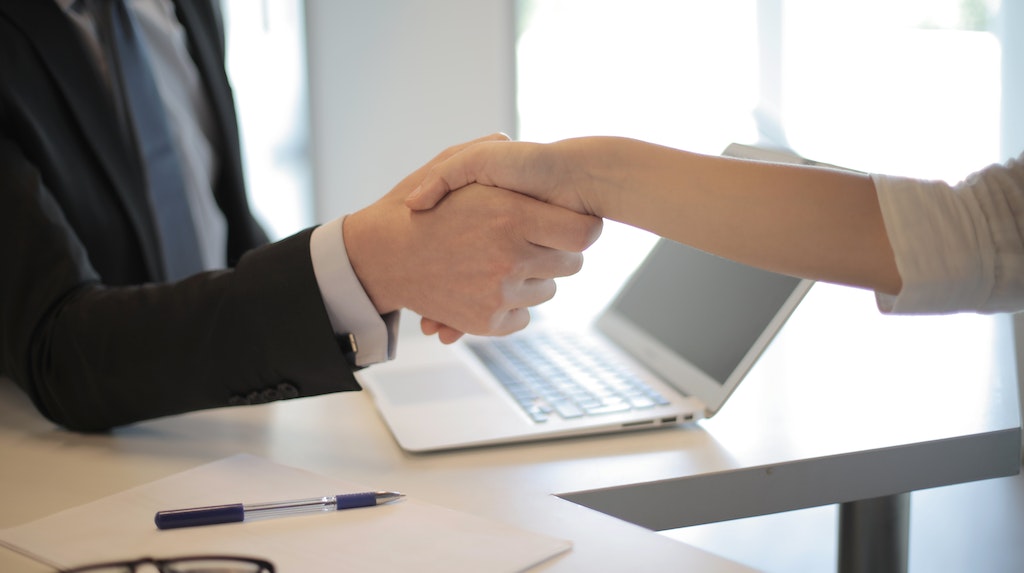 Marketing Your Healthcare Facility to Job Seekers
A well-trained, reliable workforce is at the heart of any health organization. Adequate coverage helps improve patient outcomes and supports the overall quality of life throughout communities. However, data suggests that the United States faces a significant shortfall in doctors and nurses in the coming years.
Recruiting and staffing may be your HR department's wheelhouse, but taking a multifaceted approach with your marketing team can help bolster their efforts. This is where a strategized approach to recruitment marketing can help. Here, AMNY Health Marketing examines how engaging campaigns for recruiting healthcare staff help you connect with available candidates to fill current positions and broaden your talent pool for future openings.
Appealing to Healthcare Job Seekers
Creating a marketing strategy that helps with recruitment takes a little planning. You can accomplish a diverse set of goals through this approach, but launching a campaign that's geared toward the ideal applicants is key. To bring prospective job candidates into perspective, consider creating fictional personas – this is your target audience. Outlining your ideal candidate, along with their skills, qualifications, experience, and goals, helps ensure your marketing message speaks directly to preferred candidates and their values.
Keep in mind that your personas will likely vary by department and role. For example, home care workers and physicians are looking for different things in a prospective job, as well as candidates in different age groups. Tailoring your personas helps attract the best talent for each position and makes it easier to figure out how to reach them.
Craft a Message That Truly Resonates
Speaking of messaging, what do you want to say? This is where differentiating your healthcare organization from the competition is important. It showcases your organization's best qualities, helping a greater number of healthcare job seekers apply for your positions over others in the area. Some unique value propositions (UVPs) to consider include:
Approach to healthcare
Community involvement
Awards and recognitions
Caregiving philosophy
Company culture
Other than the features that make your organization unique, don't forget to also include some of the advantages of being an employee at your agency or hospital. This may include the following:
Training and mentoring programs
Continuing education opportunities
State-of-the-art facilities and equipment
Flexible shifts
Salary and benefits packages
It can also help to highlight the fact that your facility is in an ideal location for your preferred candidate. Some candidates may appreciate knowing they'll be living in a good school district, while others may like knowing they're close to a metropolitan area. It all depends on your targeted job seekers and their values.
Advertise Open Positions and Attract Job Seekers
Many health organizations reach a fair amount of people through online job boards or newspaper ads. However, you can broaden your reach digitally. For instance, some ways you can advertise available positions at your company include:
Social media: Spotlighting available positions across social media is a great way to simultaneously boost interactions and attract candidates.
Blog posts: Career blogs that highlight your company's culture can help your organization gain more attention.
Website: Put a career page on your website – it's a great way to gain resumes and makes it simple for interested job seekers to find current openings.
Job fairs: Hosting or participating in a local job fair lets your healthcare organization touch base with a larger number of potential recruits.
Digital advertising and paid social media marketing capabilities make it easy to reach a broad range of candidates with filters that allow you to target specific demographics and geographical areas. Other methods that reach a smaller, more localized audience include newspaper and radio advertising.
And don't forget to make applying for jobs at your healthcare organization simple for job seekers. Each ad should let interested candidates know how to apply or request more information. This helps ensure all your hard work has the best possible chance of yielding returns.
Ask Your Current Staff for Help
When it comes to working at your hospital or home health agency, no one knows what it's like better than your employees. Find out what your current staff has to say about their position, the services they provide, and the organization as a whole. You can even get creative with this portion of the campaign, finding innovative ways to attract the ideal talent, such as:
Creating a blog post that spotlights an employee, highlighting their career path and a day in the life at their current job
Asking an employee what they might say to someone interested in joining the team and sharing it on social media
Posting video interviews with employees that discuss what it's like to work at your organization
Publishing patient success stories that show how your organization made an impact on their lives
Sharing team-building events with pictures
Health-specific recruitment marketing doesn't have to only include generic job posts – sharing personal stories helps you leave an impression on job seekers and increases your chances of making lasting connections within your talent pool.
Gain Innovative Healthcare Recruitment Marketing Ideas
At AMNY Health Marketing, we specialize in helping health organizations communicate their expertise, attract patients, fill open positions, and more. To schedule a complimentary marketing analysis for your healthcare organization, contact us today.