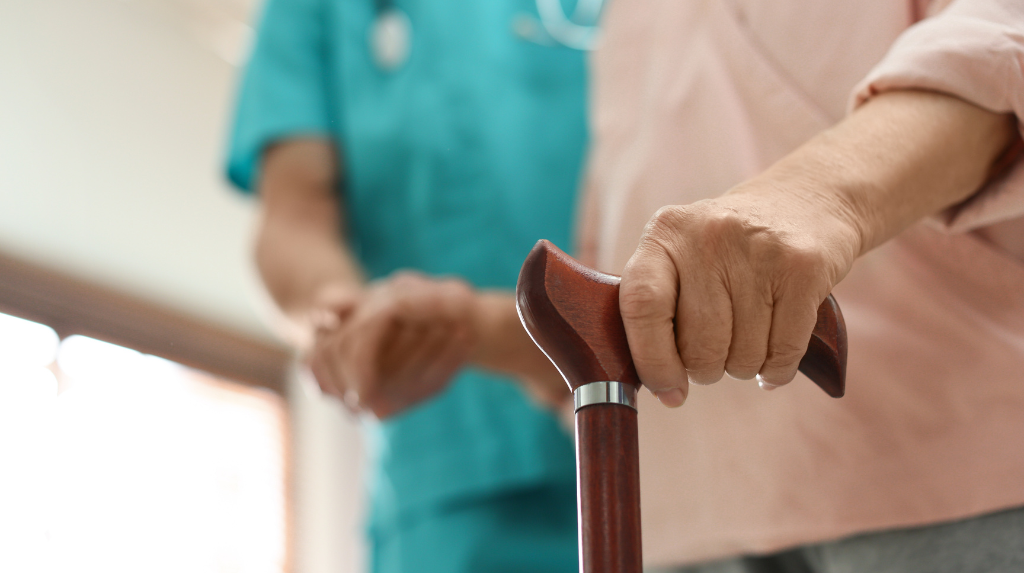 Thought Leadership in Hospice and Home Health: Do Prospects Know How You Stand Out?
November is National Home Care & Hospice Month – a great time to educate patients and their families about these critical healthcare services. If you're a thought leader in the hospice or home health space, this is an opportunity to reach beyond your partners in the health sector and connect with potential new patients. And by setting an example for other healthcare providers, you can strengthen your brand identity. Learn more from AMNY Health Marketing.
Strategies to Reach Patients and Caregivers
A thought leader is a recognized expert in a specific area of healthcare that offers guidance and insight to others in the industry. One way your healthcare organization can show thought leadership is through the production of informational content that teaches patients and fellow providers about home health and hospice care. If you're looking to improve your outreach as a thought leader, consider trying these healthcare marketing strategies.
Define Your Goal
Before you being a marketing campaign, begin by clarifying your goal: who are you trying to reach, and why? For many healthcare services, you want to reach prospective patients directly. But for a service like home health care, you also need to target a patient's loved ones. This could include a spouse, adult children, or another designated healthcare proxy. Define your target audience so that you can tailor your messaging accordingly and develop content that speaks directly to the reader.
Review Existing Channels
When providing patient education, the medium can be just as important as the message. If you're seeking to establish yourself as a thought leader in hospice and home health care, make sure you're using the right channels of communication. Review your current website, email marketing, and any existing social media channels to make an honest assessment of your digital presence.
Perhaps you have a well-established website but a paltry social media presence. Consider where you have opportunities for growth and ground your campaign in market research so that you're reaching the right audience through the right channels.
Tailor Your Content
As a thought leader, you're setting an example for other healthcare providers, as well as reaching patients and caregivers in your community. That means you'll need a variety of digital content that is tailored to different audiences. If you're publishing a white paper or organizing a symposium, you'll be targeting other healthcare professionals. If you're writing a blog post geared towards caregivers, you need to make sure your content is easily digestible for someone without a healthcare background. If you're using insider industry terms, make sure you're clearly defining these so the average reader feels empowered, not confused.
Highlight Unique Services
What sets you apart from your competitors? Perhaps you have an easy-to-use telehealth service or offer the latest therapies in palliative care. Whatever makes you unique, make sure these qualifications and services are front and center on your website.
Using search engine optimization (SEO) will help ensure that patients and their loved ones can easily find you online when they are looking for hospice or home health care. And if their local market has multiple options, they'll see how you stand out. In addition to your services, make sure you share any key certifications or awards your organization has earned.
Differentiating yourself as a thought leader is essential to success – especially in today's competitive healthcare marketing. Increasing awareness of your skills and expertise will ultimately help you serve more patients and grow your organization.
Grow Your Audience with AMNY Health Marketing
When you're focused on providing great patient care, it can be challenging to set aside time for marketing and outreach. That's why you need a partner like AMNY Health Marketing in your corner. With deep expertise in healthcare marketing, our team develops comprehensive strategies to help you align your messaging and reach the right audience. Our marketing capabilities include:
Brand awareness
Referral marketing
Outreach and education
Campaign coordination
You'll find examples of healthcare marketing success stories on our website. For more information, contact us today.