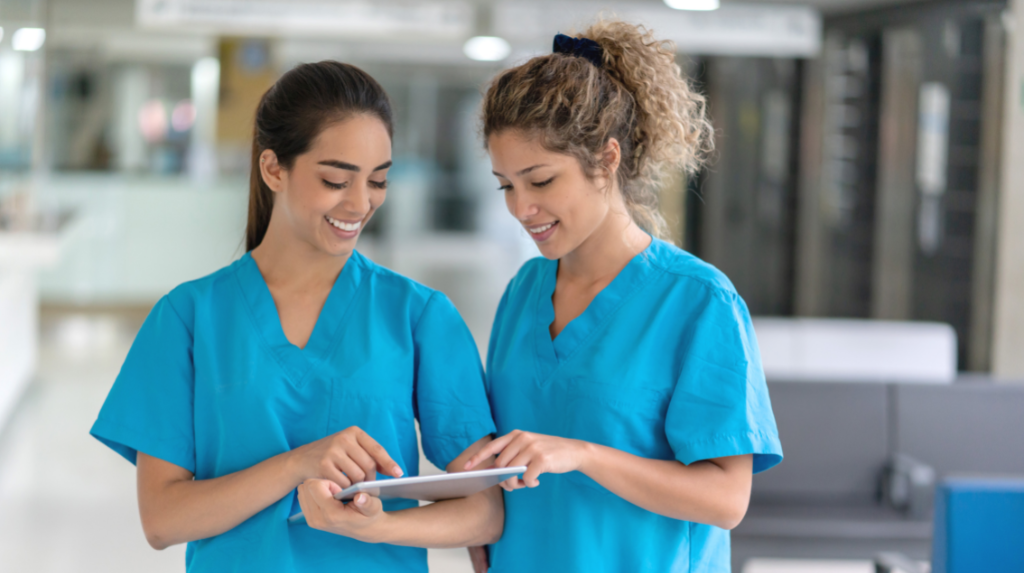 How to Use Your Healthcare Expertise to Increase Referrals
Today's consumers have an endless array of healthcare information at their fingertips – and when it comes to choosing a provider, they have a lot of choices. Association of American Medical Colleges reports that there are over 800,000 specialty care providers serving patients in the United States. That means that specialists need to make an extra effort to distinguish themselves from their competition. One way to grow your practice and serve more patients is by increasing referrals. Learn more from AMNY Health Marketing.
What Is Referral Marketing?
Specialty providers rely on referrals to increase their patient base. An important strategy for growing your business is referral marketing: using recommendations and word of mouth to help you serve more patients. There are three primary avenues for this type of marketing, including:
Physician referrals: Patients are referred to you directly by their primary care physician.
Patient circle of influence: Your current patients recommend your services to their friends, family, neighbors, and coworkers.
Insurance directories: Prospective patients choose your healthcare practice from a list of approved specialists provided by their insurance plan.
A strong strategy for generating new referrals is critical in healthcare marketing, especially for newer practices or providers with unique specialties.
Communicating Your Healthcare Expertise
In the current environment, it's more important than ever to make sure that patients have the services and support in place to live healthy lives. Your background and experience can help you connect with patients who need you. To stand out from your competition, you need an intentional strategy for conveying your expertise to both patients and providers. Take these steps to boost your referrals:
Develop a Brand Identity
As a specialty provider, you probably have existing relationships with primary care physicians. But the general public may not be aware of who you are and what you do. Your print materials, website, and even your onsite signage all help communicate your brand identity: the visual elements like color, logo, imagery, and design. This branding should reflect your values, expertise, and commitment to patient care. A strong brand identity helps build confidence in prospective patients.
Grow Your Web Presence
You want prospective patients to think of you first when they need specialty care for themselves or a loved one. A strong digital presence is a great way to educate healthcare consumers while increasing your opportunities for referrals. Your website should be well-organized, easy to navigate, and feature content that is informative and up-to-date. Social media platforms like Facebook, Instagram, and YouTube are another way to offer accessible, easily digestible content and reach different patient demographics.
Set Yourself Apart as a Thought Leader
What makes you the best in your field – and how do you set yourself apart from your competitors? Positioning yourself as a thought leader is a great way to showcase your expertise. Find opportunities to connect with other healthcare providers and build relationships within your community. That might include getting involved with local, state, or regional healthcare networks, participating in community-based events, or presenting your research at conferences and symposiums. Growing your professional network while increasing community outreach means both patients and providers will think of you when they need a referral.
In your communications with current patients, providers, and the general public, be sure to highlight any accomplishments, certifications, or awards your practice has earned – this helps further grow your brand and build confidence in your expertise.
Contact AMNY Health Marketing Today
The current healthcare market can be very competitive – that's why you need an experienced partner to help you grow. At AMNY Health Marketing, we offer customized digital marketing solutions so you can focus on what you do best: providing best-in-class patient care. Our healthcare marketing strategies are grounded in up-to-date provider, medical claim, and hospital data, helping you reach the right communities with the right messaging. AMNY Health Marketing finds what makes you unique and helps you craft a compelling narrative to ensure marketing success. To learn more about how AMNY Health Marketing can help your practice grow, contact us today.