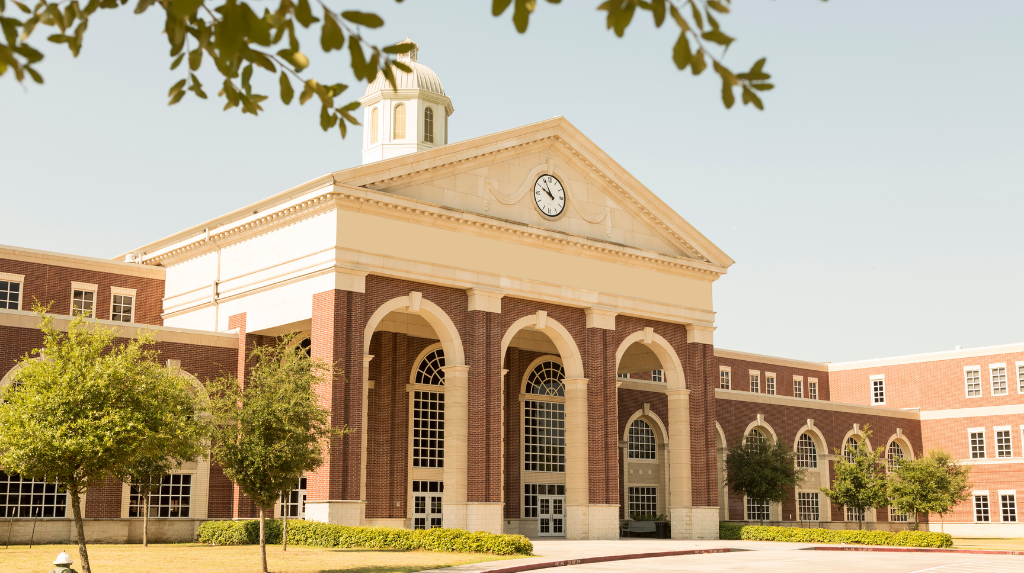 Institutional Branding
Branding is a powerful tool used by many organizations in a variety of industries. While people often associate branding with major corporations, it's not just for global enterprises. In the increasingly digital world of today, higher learning institutions need to evolve and implement branding into their marketing strategies to cater to tech-savvy students. Here, AMNY Education Marketing outlines the importance of strong branding and marketing capabilities for higher education institutions, as well as areas where this type of branding can improve.
What Is Branding?
With constant advancements in digital technology, consumers experience branding frequently each day, whether it's during a TV show or when using their phones. At its core, branding is a marketing tactic that involves creating a name, symbol, or design to help an organization distinguish itself from its competitors. However, the impact of branding extends far beyond that.
For higher learning institutions, branding isn't just a clever school mascot and appealing team colors. Rather, it encompasses the school's identity, mission, and values. Very often, it directly impacts how prospective students perceive the institution and may be a factor in whether or not they decide to apply.
Institutional branding isn't always tangible items like pamphlets, posters, or apparel. It can also include experiences and interactions, such as:
School visits and tours
Discussions with faculty or staff
Interactions with others on social media platforms
Messages on the radio or television
Printed content seen at local coffee shops or delivered via mail
The Importance of Higher Education Branding
Colleges and universities may have noticed that branding has become more important in recent years. This growing need relates to the following concerns:
 Current Wave of Prospective Students
Today's prospective students are digital savants. Growing up in a technology-driven world, they are highly skilled in navigating information online. Because of that, they very rarely take information at face value. Instead, they're willing to spend extra time researching companies and seeking out brands that align with their beliefs.
This is true for researching potential higher learning institutions, as well. With the college admission process more intricate than ever and featuring multiple stages, prospective students are taking their time to research more before making these important decisions. For higher learning institutions, a strong brand ensures one cohesive message is delivered throughout the prospect's research.
Fierce Competition
Colleges and universities are in constant competition with one another. With college enrollment seeing a significant dip in the past decade, branding is essential to help higher learning institutions make a lasting impression.
Building a Strong Brand
While it's crucial for higher education institutions, branding isn't always easy to execute. To simplify the process, consider the following tips for establishing an effective brand:
Focus On Your Target Audience
One of the easiest ways for a college or university to get lost in the shuffle with branding is not identifying its target audience. By focusing on your target demographic, you can create clear and precise messages that resonate with the people most likely to enroll in your school.
Begin at the Roots of Your Institution
A strong brand runs deep within an organization, starting with the mission statement. This example of the school's core values and beliefs can be implemented into the branding strategy and can shape the outlook of all actions and decisions.
Utilize Data
Branding is most effective when you have identified your target audience and their wants and needs. Compile as much information as you can to understand their questions, concerns, obstacles, influences, and interests. By doing so, you will be better equipped to develop a branding strategy.
Maintain Your Brand
After establishing what you want your brand to be, maintain this message across all platforms. Inconsistent experiences or conflicting messages will undermine the strength of the brand, leaving those who it reaches skeptical of its authenticity.
Enhance Your Brand with Help from AMNY Education Marketing
With so much of a higher learning institution's marketing success directly related to its branding efforts, colleges and universities need to invest in their marketing strategies. The team of specialists at AMNY Education Marketing can help your higher learning institution create a brand that accurately aligns with the school's beliefs and one that will resonate with your target audience. We're backed by Advance Local, one of the largest media enterprises in the country. To learn more about our services, contact us today at AMNY Education Marketing.