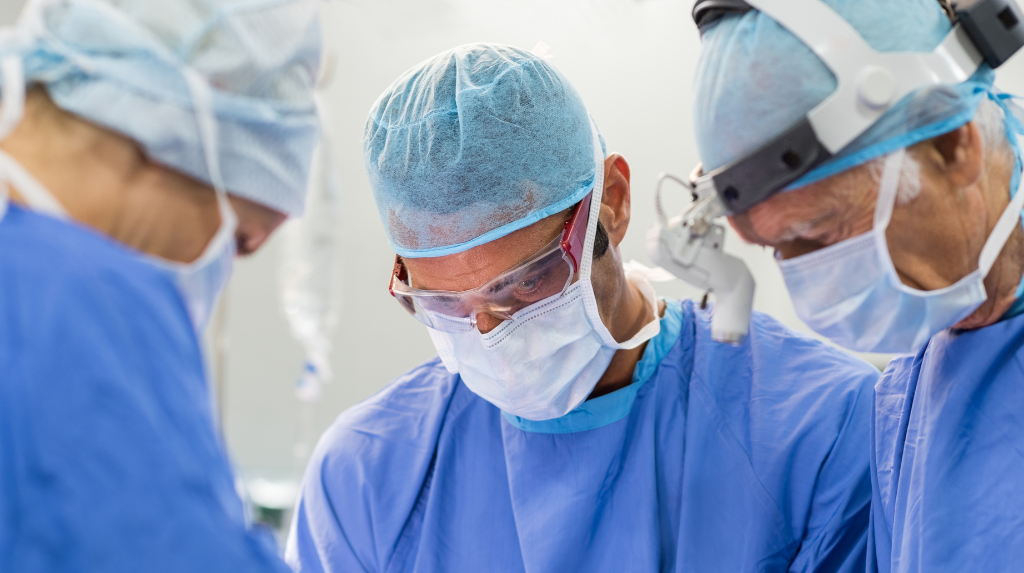 Leveraging Local Data For Consumer-Directed Marketing
How to Use Local Data to Develop an Effective Consumer-Directed Marketing Strategy
In the modern business world, big data — or local data — plays a vital role in the success of many industries, including healthcare. Hospitals and practices must understand how to use big data for advertising campaigns to make the most of this information for marketing. Learn the steps to create a consumer-focused using local data from the healthcare marketing specialists at Advance Media New York.
Research Local Patient Needs
Before you can create a consumer-directed marketing technique, you need to investigate patient needs in your region. This step will give you insight into the specific diseases and disorders that most affect people within the local market. Two tools you can use to collect this information include:
Patient-Generated Health Data
Patient-generated health data (PGHD) is information that medical professionals gather from patients, their family members, and other caregivers to handle a health issue. This data can include anything from a patient's health history and current medications to their symptoms and lifestyle habits.
PGHD is valuable to physicians because it sheds light on the patient's daily health and wellbeing and their progress with treatment. For instance, say a patient has high blood pressure and uses a home monitor to self-test. When they have an appointment, the doctor may ask them to bring the monitor to review numbers from the past few weeks. These numbers will indicate if the patient is managing their blood pressure well outside a clinical setting.
Anonymous Health Data
Given the sensitive nature of medical information, personal identification is often removed from healthcare data to promote better privacy. Additionally, some laws, such as Health Insurance Portability and Accountability (HIPAA), dictate that this information remains unidentified. This anonymous data is beneficial for clinics because it reveals which demographic groups a particular disease most impacts in the area.
Analyze the Data 
Once you compile local data, you need to evaluate the information to maximize its use. Beyond that, you should look into the channels potential patients use most often to ensure your marketing content reaches the highest amount of your target audience.
This step is especially crucial for specialty healthcare practices, as these organizations must market only to the patients who require their assistance. Without understanding the local data they collect, these clinics may spend too many resources on advertising to people in the local market not searching for their care services.
Devise a Marketing Strategy
Now that you gathered and analyzed the data, you can develop a marketing technique. With the information you amassed, you can categorize prospective patients and determine which mediums to distribute marketing materials to the different groups. From there, you can cater messaging to each group to ensure the ideas resonate with them.
As soon as you put the marketing tactic in place, start observing the results to see if changes are necessary. For convenience, consider using a marketing platform with embedded data analytics capabilities. This tool enables you to measure outcomes more accurately.
Seek Support to Implement Consumer-Directed Marketing  
By leveraging local data, healthcare organizations are better equipped to create effective marketing strategies than they would be taking a universal approach. However, using this information properly with marketing can be challenging. If you are struggling to use big data to augment marketing at your hospital or practice, turn to Advance Media New York for solutions.
Our marketing strategies are backed by comprehensive and reliable healthcare, and our team understands the best methods to gain new patients, boost referrals, and share your expertise with audiences. The following are just a handful of our healthcare marketing capabilities:
Content creation
Creative services
Data sciences
Digital marketing
Marketing strategy
Recruitment marketing
Search and social media
Video marketing
Whether you manage marketing at a hospital health system, private practice, or senior health community, solutions from Advance Media New York will simplify your efforts to attract and keep new patients. Contact us today for help improving marketing techniques at your healthcare organization.