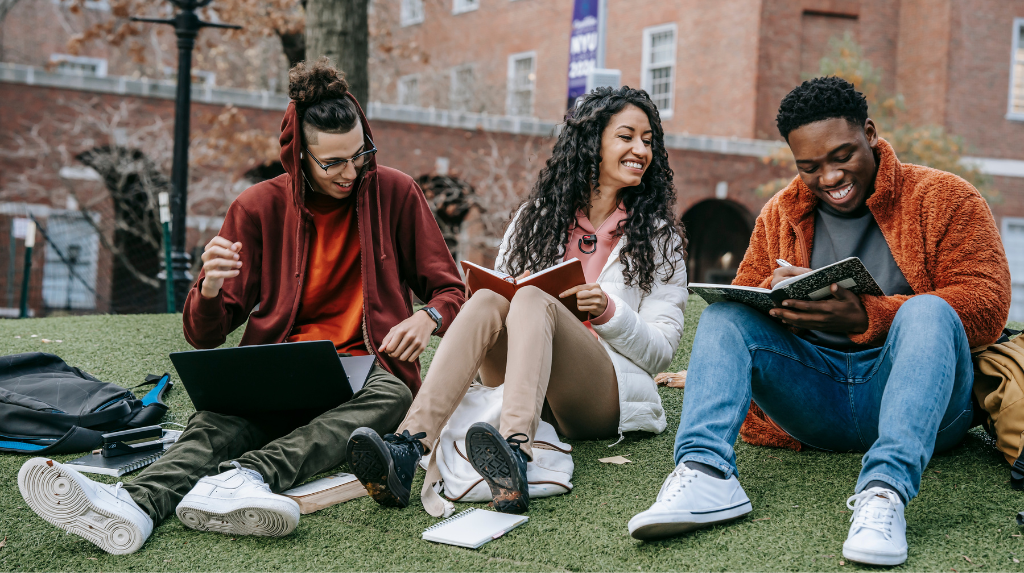 Is it worth it? Promoting the Value of Higher Education
Many young high school students are looking past graduation day and wondering where the next road will lead them. While some may know exactly where they want to be in 10 years, others may not be so sure and could be left wondering, "Is it better to go to college or just enter the workforce?" While there's no one right pathway to a fulfilling career for everyone, educational institutions can do their part in helping students through the decision-making process by highlighting the value of earning a college degree.
At AMNY Education Marketing, our team specializes in crafting marketing strategies for schools and we have a broad range of capabilities. Here, we'll discuss some of the ways your college or university can market its value to students on the cusp of their next milestone.
Student ROI
One of the primary factors prospective students consider is the investment. Pursuing higher education isn't just a student's investment in themselves – it also often comes with a significant financial obligation. One of the things you can do is highlight the return on investment (ROI) of a college degree. From blog posts and program pages to social media, common ways to do this include:
Using statistics that show the earning potential for college grads vs. non-college grads
Linking to reputable sources, like S. Bureau of Labor Statistics, where students can find current salary/job outlook information for positions of interest to them
Highlighting jobs that prefer degree holders over non-degree holders
Doing career spotlights on some of the potential jobs that offer tuition or student loan reimbursement programs
Another thing you can do is be transparent about program costs on your website. This helps budget-minded students plan for their future. You can also create clear pathways to your financial aid department's page and link to specific areas where they can find information about tuition assistance programs, such as those offered for veterans. This helps remind unaware students that they may not have to pay for a college education all by themselves.
Whether your students are typically adults looking to make a mid-career change or high school grads, the investment in higher education may concern some prospects more than others. There are many ways your marketing techniques can be used to ease the apprehension associated with the cost of college – it's just about tapping into the right combination for your institution and its target demographic.
Transferrable Skills
When students look at college programs, they're often looking beyond the degree itself and examining the specific skills they'll gain while enrolled. This means marketing your programs in ways that show how classroom learning translates to real-world applications. If your programs require an externship component, this is a prime opportunity to highlight the valuable learning opportunities gained there, as well.
For many students, transferrable skills could mean anything that will look good on a resume, showing a potential employer they're workforce-ready after graduation. But they may also examine the skills learned through a college degree program in terms of career opportunities – as in, "Do these skills lead to just one career path, or can they be applied to others in the future if I change my mind?" Showing how your programs can be used as stepping stones to a career shift down the road can be just as valuable.
Professional and Personal Resources
For some prospective students, value isn't thought of in terms of financial gain. It's also perceived as available resources. This is where your career services department, counselors, job fairs, volunteer programs, and other key opportunities come into play. Marketing the resources at your students' fingertips has several benefits, including:
Easing concerns about getting the career assistance they need
Showing the best ways students can broaden their professional networks
Making it easier for students to find programs that broaden their own marketability after graduation
Through the right marketing strategy, your school's commitment to its students' success can help set you apart from other institutions with similar programs. And let's not forget that college is where many young people find community and experience the most personal growth. If your school has special clubs, workshops, and seminars where students with similar interests can meet, this can help it look more appealing to those interested in finding a special place that fosters the overall college experience.
Showcase Your School's Value with AMNY Education Marketing
At AMNY Education Marketing, we can help your college or university tailor its digital marketing strategy in ways that help its value truly stand out. Our team is well versed in a variety of techniques that foster better connections between schools, students, and alumni. Contact us today to learn more about us and our marketing services for colleges, universities, private schools, and other educational institutions.