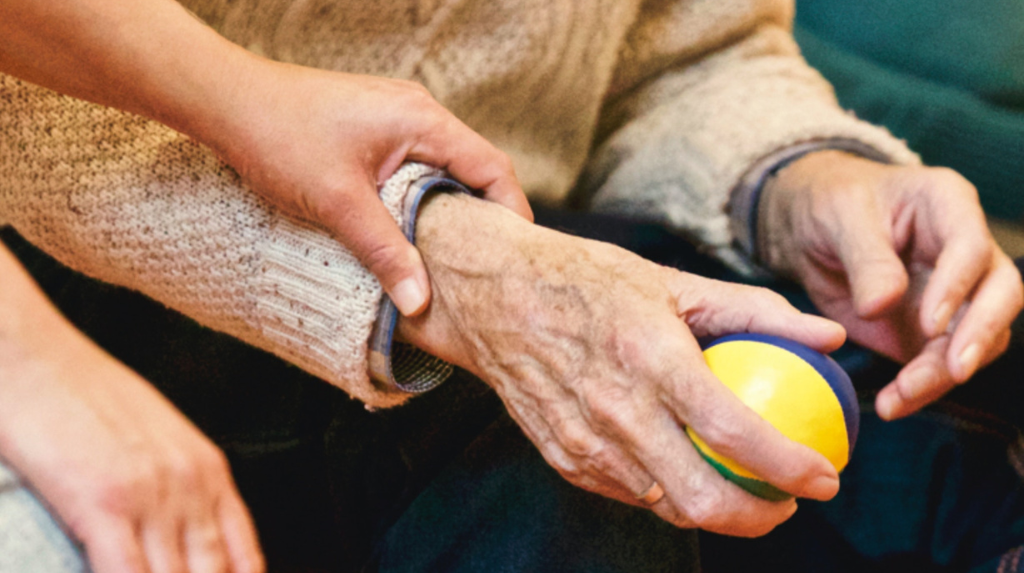 What Should A Memory Care Facility Feature On Its Website?
Important Information Every Memory Care Facility Should Include on Their Website
Families may spend more time researching memory care facilities than they would when making a general purchase since the health and safety of their loved ones are at stake. While each memory care patient has distinct needs, most family members look for several features. Find out what aspects you should include on your website to obtain new patients at your memory care facility from the healthcare marketing specialists from Advance Media New York.
Patient Care Philosophy
A care philosophy details a healthcare organization's values, goals, and how it works to achieve those objectives. An example of a care philosophy would be to empower patients to take more control of their health by educating them on their conditions and treatment plans.
A care philosophy matters because patients and their families also have beliefs about healthcare. This personal viewpoint enables them to select between multiple healthcare providers — if the facility aligns with their views on medical assistance, they know they will receive the type of care they expect.
Families of memory care patients know what care their loved ones need and want reassurance the facility will deliver these services. Including a patient care philosophy on your website ensure family members know your approach to care and can increase the likelihood they choose your care center.
Necessary Amenities
As with any healthcare facility where patients will attain long-term care, a memory care center needs sufficient amenities. Showcasing these amenities on your website assures families that their loved ones will be comfortable and engaged while obtaining care. Although every patient has unique needs and interests, some amenities most people expect at memory care facilities include:
Common areas
Salons and spas
Social events
Recreational activities
Pet-friendly spaces
Fitness areas
Secure outdoor areas, such as fenced-in courtyards
Private rooms for visiting with family
Staff Expertise
In any healthcare organization, patients need to know how experienced the physicians and other care personnel are in diagnosing and treating various conditions. For memory care facilities specifically, families want to know the doctors' and nurses' level of expertise with dementia.
While primary care doctors can detect changes in a patient's thinking skills and behavior, neurologists and geriatricians better understand the diagnostic tools and treatment options for those with dementia. Therefore, having provider biographies on your website can show families how equipped your physicians are to handle the most complex memory loss disorders.
Safety Elements
People with memory loss may put themselves in danger accidentally, making adequate safety features critical for a memory care facility. To give families more peace of mind, highlight safety precautions on your website, such as:
Emergency buttons
Coded doors
Exit doors with clear markings
Video surveillance systems
Wide doorways
Nonslip flooring
Handrails
Keypad entrances for family and staff
Motion sensors in rooms that let staff know of falls or wandering
Automatic fire prevention systems
Memory-Enhancing Therapies and Activities
Families want to know that a memory care facility will do more than simply watch over their loved ones, but help them improve their health situation, as well. They may verify your center offers different therapies to enhance patient memory, such as cognitive stimulation therapy (CST) or rehabilitation. Besides specific treatments, you should discuss some activities patients can participate in to sharpen their memories, like physical exercise, cooking, gardening, and listening to music.
Building Layout
Like safety features, a building layout assures families their loved one is secure at the facility. It shows them how easy the building is to navigate, how close rooms are to dining areas and common spaces, and what features are available to mitigate wandering and other symptoms of memory loss.
A building layout also enables family members to compare room size and amenities with those at other memory care facilities. If your rooms appear more comfortable or luxurious than those at a competitor's facility, it may persuade the family member to choose your center for the patient.
Seek Memory Care Marketing Solutions
If you need assistance filling the website for your memory care facility with valuable content, turn to Advance Media New York for strategized solutions. Our team uses marketing methods grounded in reliable healthcare market data to help your facility acquire new patients, raise referrals, and express your expertise.
With our capabilities, you will have more confidence in numerous aspects of healthcare marketing, from content creation to media selection. Contact us today to learn more about our marketing services.