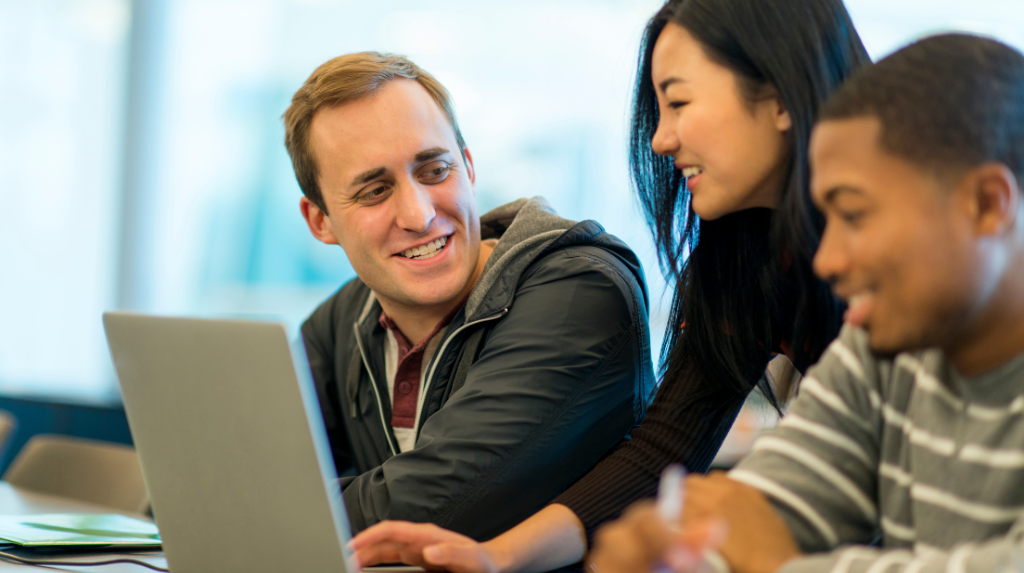 The Zen of Admissions: Reducing Stress for Schools and Students
When admissions season rolls around, tensions are high. While college admission departments are faced with their own set of unique administrative challenges each year, high school seniors also feel the pressure to put maximum effort into each application and essay – and keep parents in the loop along the way. And the recent decline in enrollment rates isn't making things any easier for colleges, either.
Luckily, there are a few things your educational institution can do to make this time easier for everyone. Here, AMNY Education Marketing discusses some of the ways an effective marketing strategy can help make admissions season feel less stressful and become more productive.
Shifting Communication Efforts
During admissions season, prospective students are faced with several unknowns. This is a primary source of anxiety for young people and adults alike. For example, some questions they may be faced with include:
Will I be accepted at my first or second choice?
Do I qualify for financial aid?
Does my college admissions essay stand out?
What's the best way to set myself up for success?
One thing your school can do to reduce the number of unknowns is to increase its communication efforts. Broadening your school's marketing strategy to include personalized messaging for prospective students during this time can help them find exactly what they need when they need it most. This includes providing access to helpful pages and making them easily accessible, such as:
Financial aid department
Career services department
Admissions department
Externship department
From social media platforms to program pages, your school's digital marketing strategy during this time of year should pivot toward prospects and the unique things they'll need across multiple channels. This can mean fewer questions and complications for your administration and a greater number of informed students who can apply to be part of your community with confidence.
Make Digital Organization a Priority
For the modern student of today, a school's website will be the first place they'll go for answers. Before admissions season, it's a good idea to do an overall website check to make sure it has everything your students need. Some things to consider include:
Easy online application access for digital admissions
Chat services that provide real-time answers to prospective students
Updated FAQ pages with information relevant to your school's programs/processes today
You could also make sure to update your school's blog with articles that are tailored to the things prospective students need to know during admissions season. This includes articles on how to access vital information and tips for staying organized during the application process. These efforts aren't just informative ­­– they can also increase the overall SEO value of your school's website, making it more visible to people seeking the educational opportunities it offers.
Strengthen Prospective Student Support Systems
Inevitably, some school applicants will need a greater level of support than others. This could mean more questions for your administration and some missed opportunities to increase school admissions numbers each year. One way to ease this concern is to strengthen your student support systems and capabilities. Ask the following questions:
Learning from years past: Your school's administration has likely identified some trends year after year. What do prospective students typically need during admissions season?
Looking ahead to the future: Put what you know about the new generation of prospective students to use. What support systems will need to be strengthened to meet current prospects' needs?
Adjust for internal changes: If your school has implemented new departments and programs that could be helpful for prospective students, find ways to let them know.
Funneling students with questions and completed applications to the right departments through personalized digital marketing strategies – and ensuring those departments are ready to handle the influx at this time each year ­­– can help keep everyone on the right track.
Let AMNY Education Marketing Help During Admissions Season
Cultivate more positive first impressions with help from AMNY Education Marketing. We know first-hand how the right messaging can make a positive impact – especially during the most stressful time of the year. Our team is experienced in helping traditional schools, public and private colleges, vocational schools, and other institutions craft and implement modern marketing strategies that meet today's challenges. For more information about us and our education-specific services, contact us today.