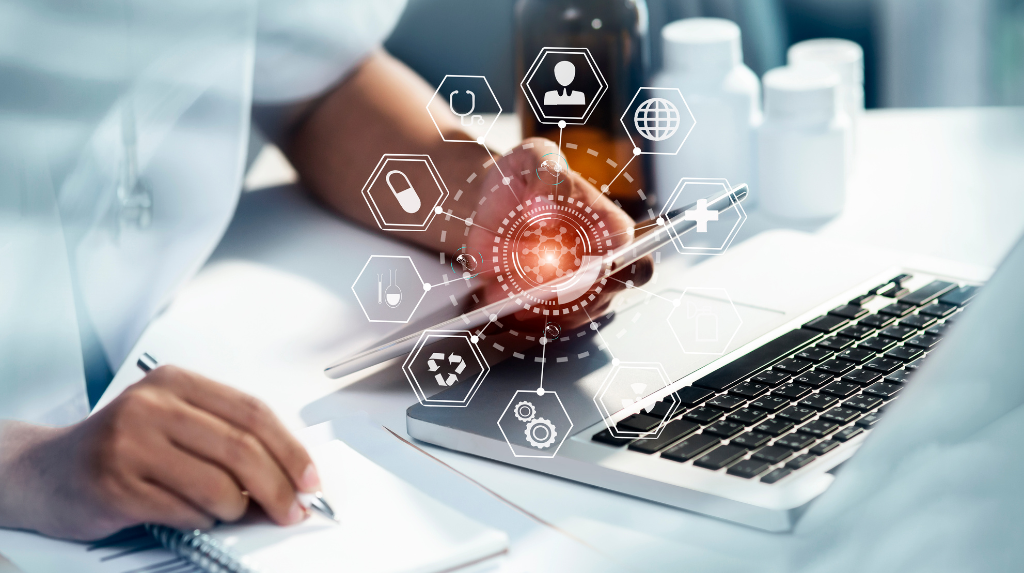 Why Healthcare Should Care about OTT Advertising
In the age of digital streaming, over-the-top (OTT) advertising is a game-changer and one of the best ways to connect with your target audience on multiple levels. According to a Nielson TV consumer survey, 69% of people say they stream more often than watch over-the-air (OTA) programming on their TVs. This presents a unique opportunity, especially in the healthcare industry.
At AMNY Health Marketing, our team of healthcare marketing professionals is experienced in OTT advertising and other innovative solutions. Below, we'll discuss what this concept is and how it can help the healthcare industry.
What OTT Advertising Is and Why It's Popular
While it may sound like "over-the-top" indicates an exuberant advertisement tone, it actually refers to the way it's delivered – over the Internet, rather than via cable or satellite TV subscription. The terms OTT advertising and connected TV (CTV) advertising are often used synonymously. However, CTV is more specific, referring to content viewed on devices like smart TVs, Roku, Apple TV, Amazon Fire Stick, gaming consoles, and others.
Today's internet-connected viewers can access the content they love day or night. This means that brands don't have to worry about broadcast schedules, geographic locations, and other indicators that ensure their message reaches the right audience. Some of the reasons organizations take advantage of OTT advertising (or "streaming TV advertising") include:
Internet content isn't limited to TV – it can reach mobile devices, desktop/laptop computers, and tablets.
It yields increased engagement through social media, audio ads, websites, and other channels.
It's easier to reach a niche audience, helping a valuable advertising budget go farther.
It maximizes your advertising efforts, only reaching those who are most likely to be interested in your brand.
Benefits of OTT for Healthcare over Traditional TV Advertising
While some streaming services offer ad-free viewing, others rely on that particular revenue stream. And whether the user watches their favorite programming on Hulu or Sling TV, the advertisement experience mirrors that of a traditional TV commercial. Plus, viewers cannot skip over these commercials, as they can with some premium cable services that offer recording capabilities. And because subscribers are more deliberate in what they're watching and when they're watching it, they may be more likely to enjoy the full run of those commercials along with their programs.
Alternatively, the experience for the healthcare organization goes far beyond traditional TV advertising in terms of the following:
Targeting capability: OTT video content offers greater targeting options than traditional TV media. While TV advertising makes assumptions about viewership demographics based on location, program type, or time of day, OTT advertising uses concrete data to target specific healthcare customers and patients more precisely.
Ad tracking: One of the most vital parts of any marketing strategy, ad tracking helps measure the success of your efforts. How well did it work? What can we do differently the next time around? This is done through methods like IP-based device mapping, attributing conversions in connected devices to CTV impressions, or pinpointing video completion rates.
In the highly competitive healthcare landscape, this marketing strategy can make a big difference in the way your organization stands out among others. OTT advertising can get your brand in front of your audience more easily. Plus, you can leverage comprehensive audience insights and other useful metrics to measure brand reach and increase your ROI in the process.
Healthcare OTT Advertising: The Bottom Line
As entertainment moves beyond cable, so should your advertising efforts. People are consuming content in more places, providing greater opportunities to make a positive impression with healthcare providers and patients. Along with other marketing solutions, OTT advertising can prove to be an integral part of a well-balanced healthcare brand strategy.
At AMNY Health Marketing, our capabilities extend into the cutting-edge digital frontier. Let us help you craft a thoughtful marketing strategy that can help your healthcare system, hospital, private practice, or home health agency reach its goals. Through OTT advertising and other marketing tactics, we can help you make lasting patient and provider connections. And our solutions are data driven, stemming directly from hospitals, physicians, and healthcare providers, to foster positive outcomes. Contact us today for more information.