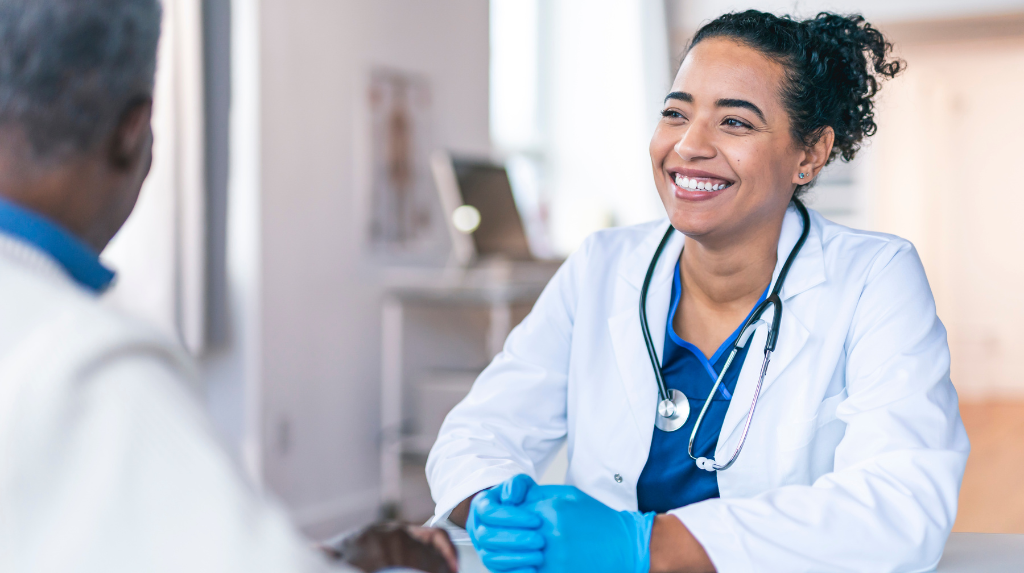 The Latest Physician Liaison Strategies for Building Doctor Referrals
Many healthcare organizations employ a physician liaison to help bridge the gap between their physicians and others in the area. They're just as important to practice growth as they are to the patient experience. AMNY Health Marketing is proud to be part of the success stories of several hospitals and health systems, private practices, and senior health agencies. Here, we provide more insight into what a physician liaison does and the strategies that support these professionals.
The Vital Role of a Physician Liaison
On a basic level, the physician liaison, or physician relations manager, builds and nurtures relationships. An integral part of a private practice's or healthcare system's sales, business development, or marketing team, the physician liaison connects doctors and specialists within communities. This helps create a steady flow of patient referrals. The duties of a physician liaison may include:
Becoming well-versed in clinical information and health services
Scheduling physician meetups
Actively visiting area practices
Delivering marketing materials to aid in the referral process
Tracking patient growth patterns and reporting back to supervisors
Developing relationship-building healthcare marketing strategies
While attracting new patients and maintaining your loyal base are integral to your marketing strategy, the physician liaison is part of an in-house team that takes this one step further. After all, being a trusted colleague's first choice for referring patients can be highly advantageous.
And if your goal is growth, an effective physician liaison program can also be essential to scaling up your practice. This professional also plays a big part in helping to improve patient outcomes, making them highly beneficial to both physicians and communities.
Creating a Successful Physician Liaison Program
Since this role first emerged, it's evolved into an essential business development position. Gone are the days of physician relations managers stopping by to introduce themselves and drop off brochures. This professional is a healthcare brand ambassador who needs proven strategies for success. Here are some key things to consider when crafting or enhancing your physician liaison program:
Internal relationships are equally important: The physician liaison should cultivate a rapport with everyone at the office – not just outside physicians – and learn their roles to effectively communicate expertise.
Balance perceptivity and knowledge: By genuinely knowing what doctors want and/or need, they can give them the right information at the right time.
Data is indispensable: Data on claims and other insights is important to the success of a physician relations manager.
Technology streamlines performance: With physician relationship management (PRM) or customer relationship management (CRM) software and other innovative tools, your liaison can work efficiently, measure their impact, and make timely changes.
Plan for virtual communication: In today's digital world, consistent virtual engagement is just as important as in-person interaction.
Physician Liaisons vs. Marketing Managers
The other thing you want to do is recognize that this position is different than marketing. Overloading your physician liaison with marketing tasks turns them into more of a marketing manager rather than a relationship builder, and this can hurt your ROI in the program in the long run. Physician liaisons prefer human interaction rather than office work – and this is beneficial for your facility. The closer they are to their prospects, the easier it is for them to maintain open communication channels between your office and theirs.
The other aspect to consider is skill set – marketing and sales are different roles that require professionals with different skills, training, and background experience. A physician liaison cannot effectively do their job while also crafting print and digital marketing strategies that focus on other objectives. Those tasks are better left to more qualified professionals with established marketing capabilities.
Team Up with AMNY Health Marketing
If you already have a physician liaison program in place, the creative team at AMNY Health Marketing can help you balance the other tasks on your plate that are just as important to growing and maintaining your healthcare practice, agency, or system. As the latest trends in the patient journey change, we can help ensure you evolve, as well. From crafting data-driven marketing strategies to developing content for your healthcare blog, website, and social media platforms, our team is ready to learn your brand story and share it with your community. Contact us for more information.