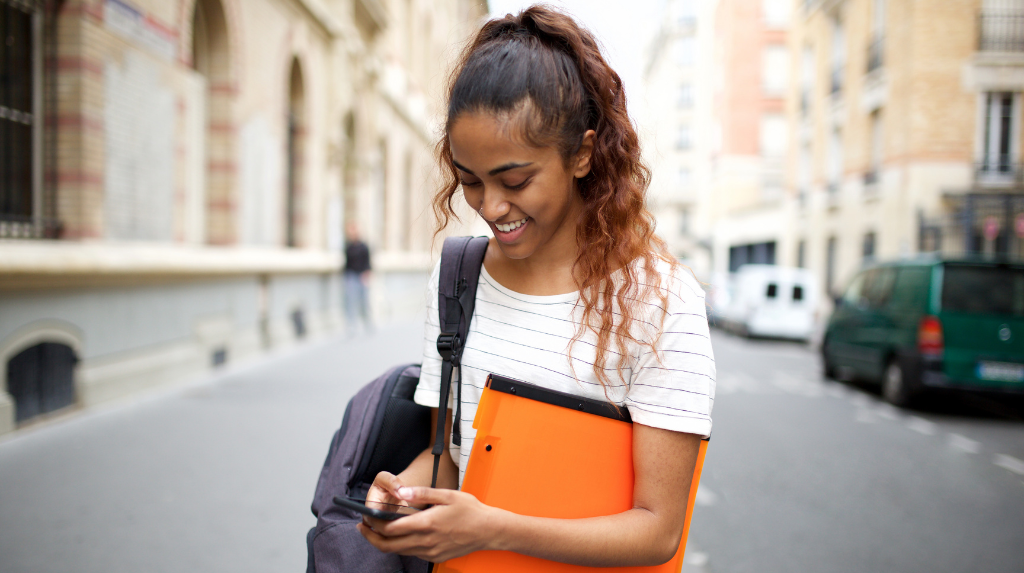 Expanding Recruitment to Snapchat and TikTok
Today, many colleges and universities have an established presence on platforms like Facebook, Instagram, and Twitter. However, college admissions teams may be less familiar with social media channels such as TikTok and Snapchat. These platforms can be a great way to reach a diverse range of prospective student populations. Learn more in this post from AMNY Education Marketing.
What Is TikTok?
TikTok is a social media application that hosts short-form videos uploaded by users which range from 15 seconds to 10 minutes long. Users can add filters, music, and effects to their videos. The app also directs users to content curated by an algorithm – the For You page automatically plays videos it thinks will interest the user. Like other social platforms, users can follow and send direct messages to one another.
TikTok was first launched in the United States in 2017 but took off at the start of 2020. The platform has been the source of many viral trends and memes in the past couple of years. And it's now one of the world's most popular social media platforms, especially among individuals under the age of 25 (Gen Z).
What Is Snapchat?
Launched in 2011, Snapchat is a social media platform that allows users to share pictures and videos. Unlike Facebook or Instagram, these images don't stay in a feed – users send each other instant messages, which are automatically deleted after they're viewed. While Snapchat originally focused on person-to-person photo sharing, users can now send videos, chat over video, or create photo and video stories shared with all their followers.
Snapchat is now one of the most popular social media applications in the world with over 300 million users. The majority of its users are between the ages of 18 and 29. The company that owns Snapchat is even moving into the augmented reality (AR) space with a platform called Lens Studio.
The Benefits of Social Media Outreach
Traditionally, educational institutions have focused on marketing strategies such as direct mail to reach prospective students and boost their recruitment numbers. But so many of today's students are millennials or Gen Z – so schools need new ways to reach these digital natives. Outreach through platforms like Snapchat and TikTok offers many advantages for colleges and universities.
Schools Can Promote Their Achievements
Cultivating a sense of pride can be valuable among current students and alumni, as well as prospective applicants. Colleges and universities can share news about awards, academic achievements, or notable alumni.
Schools Can Showcase Campus Life
Your prospective students could be located anywhere in the U.S. – or even in other countries. Not everyone can visit in person for a campus tour. Use social media to show photos and videos of your campus, whether it's a new dorm, updated athletic facilities, or picturesque architecture.
Applicants Can Hear Directly From Current Students
Applicants want an authentic look into what it's like to be a student. Higher education institutions can take advantage of user-generated content (UGC) to provide firsthand perspectives on student life. Create a hashtag for current students to share their experiences, or repost student-generated content on your school's official channels.
Provide Real-Time Updates
With social media, you can reach thousands – or even millions – of followers on a single platform. That's especially helpful when you want to provide ongoing, real-time updates on a project, such as the construction of a new academic building. This allows you to provide compelling imagery while communicating a core value, such as academic rigor.
Choose AMNY Education Marketing for Social Media Insights
Need help developing great content that will help you find success with your target audience? At AMNY Education Marketing, our team creates customized campaigns to help colleges and universities build brand awareness and attract new students. Our capabilities include:
Search engine optimization and marketing
Paid social marketing
Video concepting, scripting, and production
Audience and behavior targeting
AMNY Education Marketing's digital strategy is backed by in-depth audience research to target audiences including adult learners, alumni, and nontraditional students. To learn more about using our education marketing services to boost recruitment at your school, contact us today.