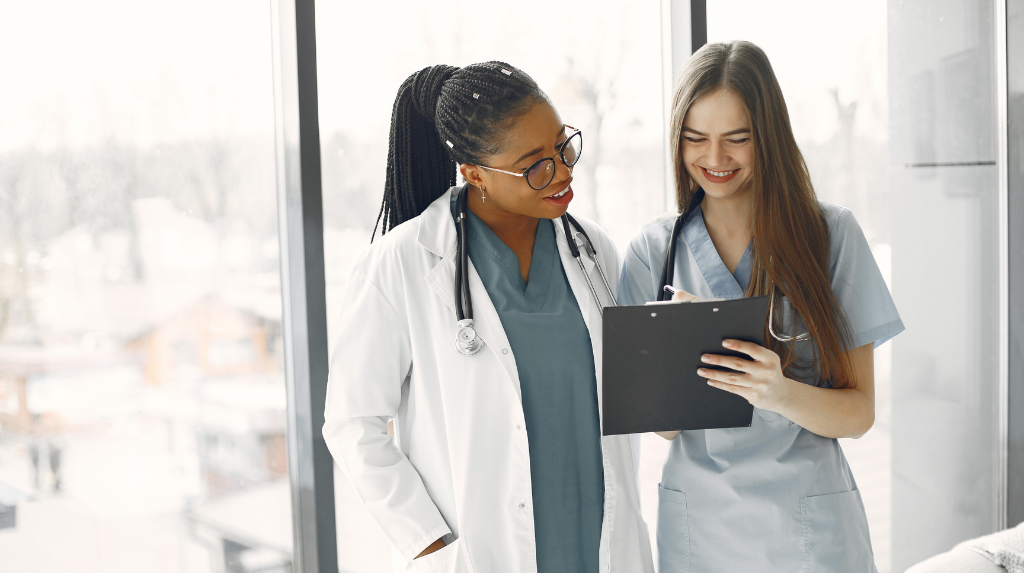 Finding the Sweet Spot in Consumer vs. Referral Marketing
In the healthcare sector, hospitals and practices must market to two audiences — consumers and referrals. For facilities with limited expertise and resources, developing successful marketing campaigns for both audiences can be challenging. The key to maintaining a solid marketing strategy in healthcare is finding the happy medium between advertising targeted at consumers and referrals.
AMNY Health Marketing utilizes a range of marketing capabilities to help hospitals, private practices, home health centers, and similar facilities showcase their brand story and increase patients and referrals. Here, we discuss how healthcare organizations can find harmony with consumer and referral marketing.
Understanding These Types of Marketing
Before diving into the best approach to balancing consumer and referral marketing, it's important to recognize how they differ. More people are familiar with consumer marketing, where businesses create advertisements with the recipient of the products or services in mind. Consumers benefit from purchasing the product or utilizing the service, so this kind of marketing usually focuses on the benefits it can provide the audience. In healthcare, the consumers are the patients and loved ones involved in their care.
Referral marketing occurs when those who receive the product or service share their positive experiences with prospects. This type of marketing is advantageous because it can build trust in a business.
From a healthcare perspective, referral marketing entails more than testimonials from past patients and their families, although these aspects certainly play a role. Referrals can also be from other healthcare providers, facilities, social services agencies, and similar organizations in the area, which recommend your hospital or practice to their patients and clients.
Leveraging Digital Marketing Techniques to Find Balance
Healthcare facilities would be remiss to prioritize consumer over referral marketing or vice versa, but some may feel they can't handle advertising to both audiences without sacrificing a maximum return on investment. The solution to this predicament can be found in digital marketing.
Digital marketing relies on data to obtain insights into your audiences, which can show you what generates a response from prospective consumers and referrals in real time. It provides the knowledge you need to discover what's working with your current marketing strategy and areas that require improvement.
How to Use Digital Tools to Improve Your Marketing Strategy
It's hard to ignore the value of digital marketing — according to one study, online ads can boost brand awareness by 80%. The following are some ways you can leverage digital tools to enhance consumer and referral marketing:
Learning More About Your Audience
The insights gained through digital marketing can reveal relevant information about your audiences, such as their main pain points. This knowledge can help you better structure advertising to respond to their challenges and offer solutions.
Augmenting Creativity
Digital capabilities may enable you to be more creative with your marketing. Using these tools, you can create blog posts, social media ads, videos, and highly unique content, such as interactive tours of the facility, to engage audiences.
Increasing the Reach of Other Marketing Methods
As mentioned, patient testimonials are valuable for healthcare facilities because they permit consumers to market on behalf of the hospital or practice. By designating a place for these reviews on your website, or sharing them periodically on social media platforms you facilitate more effective word-of-mouth marketing and build your organization's credibility.
Streamlining Data Analysis
Gathering complex healthcare data can be challenging in itself, let alone scouring through it to find the most pertinent information. With digital tools, you can expedite the analysis process to locate the most important data for guiding advertising campaigns.
Obtain Digital Marketing and Other Services from AMNY Health Marketing
When trying to find the sweet spot between consumer and referral marketing at your healthcare facility, digital techniques can be more than advantageous. However, if you lack the expertise to use these resources, you may struggle to achieve marketing success through digital techniques. This is where AMNY Health Marketing comes in.
We offer strategized solutions to help numerous healthcare organizations convey their expertise, acquire new patients, and boost referrals — including digital marketing. We combine data from providers with local insights to develop customized strategies and craft content aimed at your target audiences that highlights your brand story and the aspects that differentiate you from other providers in the area. To learn more about AMNY Health Marketing and our services, contact us today.