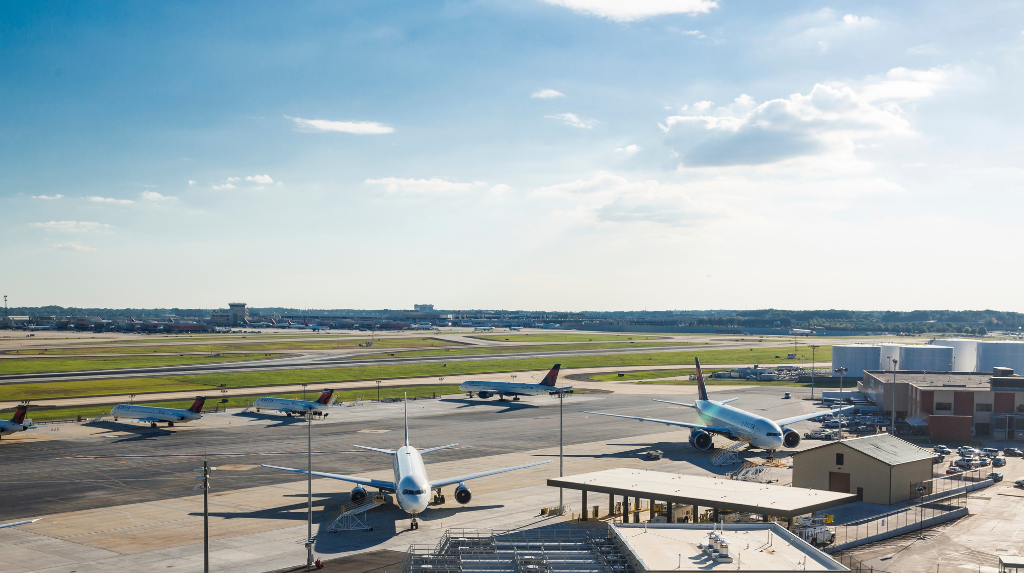 How Smaller Airports Should Navigate the Phasing Out of Delta's CRJ200 Jets
Delta Airlines has announced that it is phasing out its CRJ200 jets, which have been a mainstay of flights to and from regional airports. After the summer of 2023, these 50-seat, one-class passenger planes will be replaced with larger aircraft. As smaller airports digest this news and consider its ramifications for their flight schedules and customers, Advance Aviation offers industry expertise and marketing capabilities to help address the resulting issues.
What Are Delta's Plans?
As Delta continues to reduce the smaller CRJ200 jets from its fleet, the plan is to replace them with larger jets that allow first- and business-class seating. This would also entail amenities for those passengers, such as hot meals, dedicated flight attendants, increased baggage space, and other customer service benefits. Replacing the older planes with CRJ700, CRJ900, and Embraer E175 jets will allow 70 to 76 passengers to fly at one time, including first-class passengers. But how will Delta's new business model affect small and mid-sized airports?
What Do Delta's Plans Mean for Smaller Airport Customers?
This modernization of aircraft can be seen as a positive move for safety and comfort while flying. By providing business passengers with more options for seating arrangements and amenities, this move by Delta may please a core group of airport customers.
However, the plan may raise concerns for small market airports. Fewer flights scheduled in and out of your airport may deter some travelers, and for many who don't choose, or can't afford first-class seating, there may be decreased interest in planning departures from regional airports. For example, these passengers may choose to drive or shuttle to larger hubs to take advantage of perceived savings.
Evaluate the Effect on Your Airport
Every regional airport is unique, with location, community demographics, and business sectors to consider. The marketing team at Advance Aviation can help you evaluate changes resulting from a switch to larger jets by Delta and other carriers. We are continually studying developments in the aviation industry. And our marketing skills are dedicated to small and mid-sized airports. Utilizing up-to-date digital methods, we can gather market research and data insights that shine a light on your particular situation. From this starting point, we can help your team develop a marketing strategy directed at your stakeholders.
Keep Marketing Focus on the Benefits of Smaller Airports
Advance Aviation can help you keep the focus on the benefits of smaller airports for airline passengers, the local business community, and recreational visitors to your area. By communicating an understanding of stakeholder concerns, as well as dynamic new opportunities that may be available, your airport can join our growing list of marketing success stories.
Airline business plans can significantly affect your airport, but they are not the only factor. We understand that business travelers can be key to your profitability, and that of the region. It's also clear that Delta is not the only airline carrier making these kinds of alterations. As airlines restructure and reorganize, there are sure to be more challenges for smaller airports. However, with the assistance of Advance Aviation, you can be ready to evaluate new situations and develop new marketing plans that effectively communicate with your audiences.
We understand that there are many, varied benefits associated with small to mid-sized airports, including:
Less crowded environments
Shorter distances between terminals
Easier parking access for passengers
Shorter time spent landing and disembarking
Better fit for cargo companies and private jets
Opportunities for flight schools, food services, and shopping
Provision for meetings and other business facilities
Focus point for recreational marketing campaigns
Communicate Optimism for the Future of Your Airport
Let your customers know that there is better technology currently in development for the airline industry that will keep smaller airports on the flight map. Electrified small planes and other innovations are targeted to your market. With the assistance of Advance Aviation, you can find out what is important to your customers and community, and leverage the benefits to navigate continuing shifts in the air industry. Contact us today.