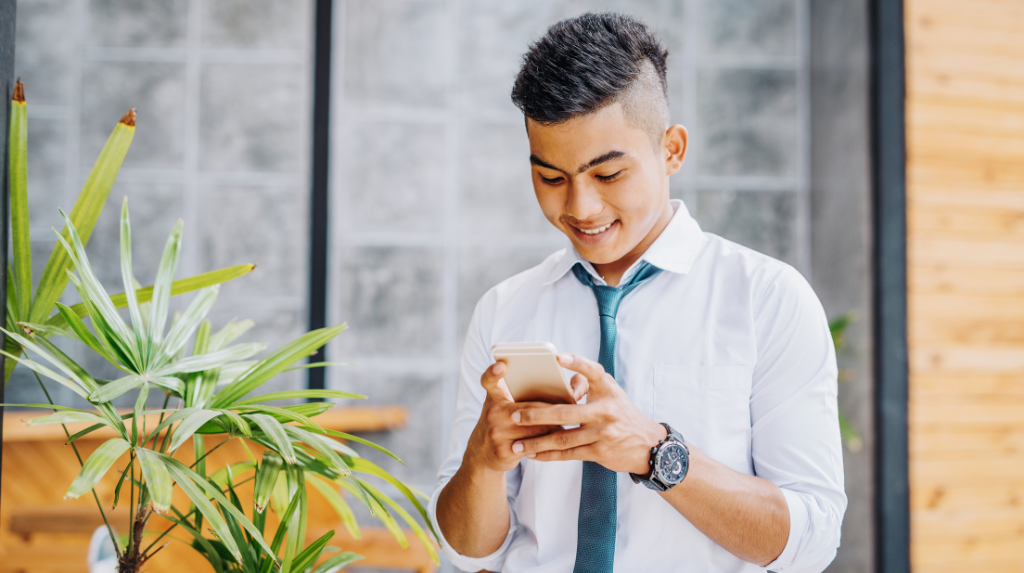 The Power of Video for Gen Z Prospective Students
There are many ways to market your college, university, or vocational school, but diversifying your marketing strategy can help you reach specific audiences with greater success. If you're trying to speak to Generation Z (Gen Z) to increase enrollment, visual content is the way to go. Here, the team at AMNY Education Marketing explores some of the reasons why video content resonates so well with Gen Z and how you can use it to your advantage.
Getting to Know Gen Z
For Gen Z (born 1997-2012), their formative years have coincided with the evolution of technology and a culture of constant connection. They were just 10 when the first iPhone was released in 2007, and by this time, Wi-Fi, social media, and on-demand entertainment were also more widely accessible. Here are some of the primary traits of Gen Z:
They're value driven.
They mobilize around causes they believe in.
They appreciate dialogue and the acceptance of differing options.
They live pragmatically and are highly realistic about the world around them.
In terms of content creation and consumption, many young people from this generation prefer video over text. Platforms like Instagram, Snapchat, and YouTube appeal to these users, as they deliver visual content on a larger scale – and this has prompted businesses and influencers to respond accordingly. If your college or university is trying to resonate with this particular audience, expanding your video marketing efforts is key.
Video Marketing: Speaking to Gen Z
While many young people watch videos as a means of escapism and relaxation after a long day, they also use them to learn something new. This could be finding out more about a particular product or brand and exploring new hobbies, interests, and activities, providing a wide range of opportunities for schools to create visual content that resonates with this particular demographic. Some things to keep in mind about the evolution of video consumption include:
Shorter videos are better: Many Gen Z consumers prefer short-form video content – like the kind their favorite social media platform allows. Anything around 90 seconds to 2 minutes is ideal.
Quality is important: Most consumers prefer videos that are well crafted. This means creating visual content that looks good and also holds value for your target audience.
Marketing videos speak volumes: While other generations typically look to online reviews or TV commercials to learn about a brand, Gen Z relies on video content directly from the source via social media and other platforms.
Be mobile-friendly: Since most Gen Zers consume video content on mobile devices, it's important to ensure your content is compatible to ensure it gets seen.
And once your videos are published, be sure to monitor their success using real-time insights. This way you can figure out which videos worked well, which ones didn't, and how you can tweak your visual content strategy in the future.
Creating Video Content for Schools
Video marketing can be incorporated as part of a larger strategy in many ways. Best of all, this type of content is easy to share across your website, blog, social media, and YouTube channel, increasing the visibility of the messages you want Gen Z to receive. Some of the professional videos you can use in your school's marketing efforts could be:
Welcome videos from teachers
School commercials
Virtual campus tours
Student testimonials (for enrollment)
Staff testimonial (for recruitment)
Live streams of ceremonies, athletic games, and other events
Another benefit of making short-form video content part of your school's brand marketing strategy is the SEO value it holds. This means that more people will be able to find your institution's website when searching for opportunities to reach their career goals. And the more engaging and attractive your videos are, the higher they're likely to rank overall.
Partner with AMNY Education Marketing to Get in Touch with Gen Z
With each new generation, your marketing efforts will need to evolve to keep up. Ensure your strategy is current with help from AMNY Education Marketing. Our team of creative marketing experts can build a strategic plan that helps you connect with Gen Z on a visual level. Our messages are crafted and tested using the latest data and research, and they're tailored to showcase your institution in its best light. For more information about our marketing company and our creative services, contact us today.