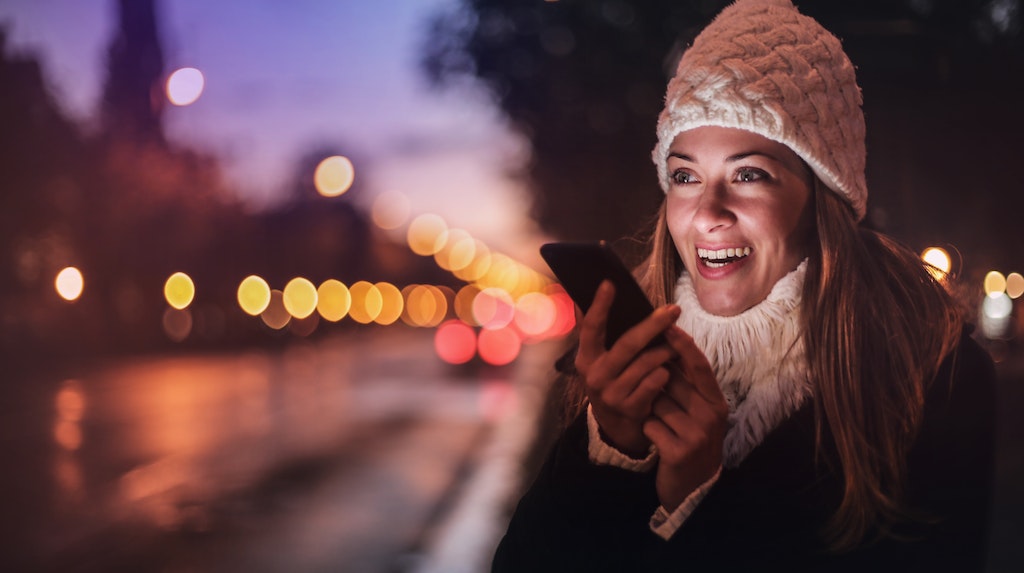 How Voice Search Should Impact your Healthcare Marketing
Nearly every time a new technology emerges, one of the first questions asked is, "How it can make life more convenient for users?" Voice search is a prime example of this concept in action. By simply pressing a button on a smartphone, smart TV, or a similarly connected device, individuals can speak commands to research brands and organizations.
While voice recognition is not without some drawbacks, the technology is innovated regularly and businesses across multiple industries are beginning to see its marketing value. At AMNY Health Marketing, we provide strategic solutions to help hospitals, private practices, health systems, and other facilities experience marketing success. Here, we'll explore voice search and how it impacts healthcare marketing.
Understanding Voice Search
Voice search uses a technology called the automatic speech recognition system (ASR) to transcribe audio into text. When a user speaks into the microphone on their device, it records it in real-time and types it out in the text field. The user then reviews the text to ensure it accurately reflects their question, pressing submit to get results.
The process is simple enough, which is part of the appeal of voice search. Additionally, new developments are constantly added to make voice search more effective. The combined efforts of machine learning and artificial intelligence (AI) augment the various features of this technology, leading to clearer audio quality, stronger voice control, and more precision in detecting natural human language.
Why Voice Search Is Key for Marketing
While seemingly small, voice search reduces some of the efforts that go into researching topics via a search engine. This aspect could explain why the technology is growing in popularity. One study found that around 32% of consumers would rather scour the web with voice search than type in topics and questions.
While convenience plays a significant role in why more people choose voice search, it's not the only advantage of this innovation. For healthcare specifically, voice search queries tend to be more actionable. In other words, instead of looking up what their symptoms may indicate, people are using voice search to research the nearest hospitals, urgent care centers, pharmacies, and similar locations.
This is partly due to the conversational nature of voice search. For instance, if a user needs to find the closest hospital to their home, they might type in something like "hospitals Syracuse". With voice search, they might say, "Where's the closest hospital near me?" This question is more specific, and if you leverage the right marketing capabilities, it can enable your facility to appear closer to the top of the suggested results.
Maximize the Impact of Voice Search for Your Facility
If your hospital or practice has yet to consider voice search for marketing, now is the ideal time. A study by Statista projects that the number of digital voice assistants available by 2024 will exceed the global population at 8.4 billion devices.
This statistic signifies the high potential for implementing voice search into your healthcare marketing efforts. While you may need to rethink your approach more thoroughly to factor in this technology, the following are two small steps you can take toward boosting its impact:
Location
Since more voice search queries contain an element of urgency, location is crucial. By adding your location to pages, you increase the likelihood of appearing in the results if a user mentions "near me."
Featured Snippet
Google results pages have a function called the featured snippet, and it's particularly valuable for voice search. Featured snippets appear as questions similar to the one the user asked with a dropdown arrow. Upon clicking the arrow, the user is presented with a preview, often with a sentence or two in bold that more directly answers the question. Then a link to the page appears underneath the snippet for further reading.
Google assesses pages to determine which are best suited for becoming a snippet. That means an optimized page with credible information and the right keywords can increase your opportunity to be featured. This component can be transformative when attempting to reach more people through this technology.
Take Advantage of Voice Search with Help from AMNY Health Marketing
By preparing for the growth of voice search, healthcare marketers can position their clinics to resonate successfully with target audiences as this technology continues to spread. However, if you're new to the concept, it pays to partner with an agency like AMNY Health Marketing.
Our team is experienced in modern healthcare marketing techniques and uses reliable strategies to assist organizations in creating compelling content. We communicate your expertise and tell your brand's story, tailoring this content to your target audience to help you acquire new patients and boost referrals. Contact us today to learn more about our services.