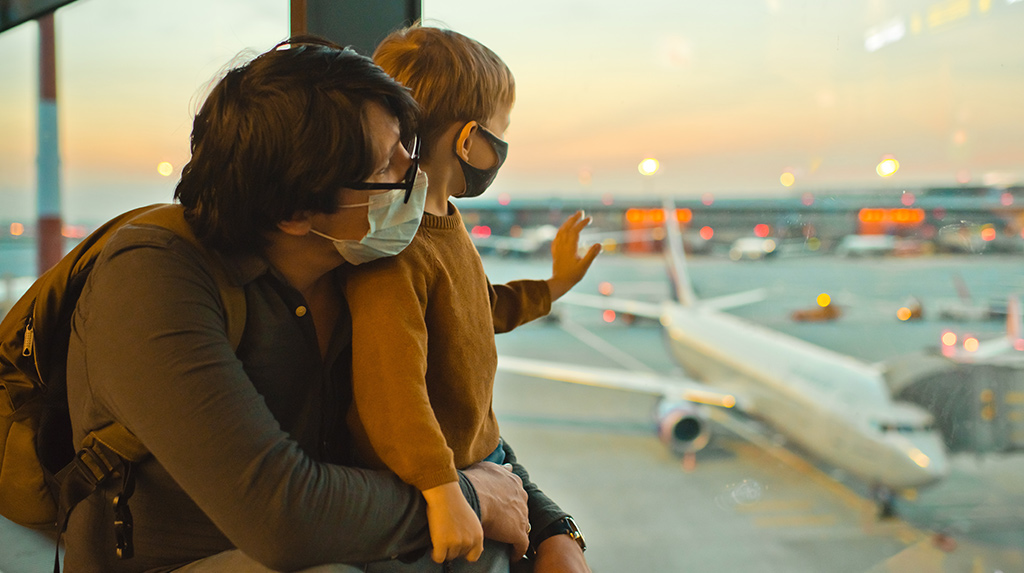 Bigger Isn't Always Better: Marketing the Benefits of Smaller Airports
For decades, smaller airports have battled a huge misconception held by many travelers: choosing a bigger airport is better. When researching their itineraries, for example, many travelers falsely presume that they'll have more flight options and a smoother trip if they depart from a large airport.
As the marketer of a small or mid-sized airport, you know that bigger airports will always be a source of competition – but the misconception that bigger airports are better doesn't have to be. Here, Advance Aviation, an entity of Advance Media New York, explains how your marketing strategy can show travelers the benefits of going small.
Identify Your Airport's Benefits
Between traffic jams, long TSA lines, and big-city prices, larger airports are home to a host of disadvantages that may negatively affect a flyer's experience. That's why it's so important to identify your airport's advantages – especially ones that big airports can't promise – and highlight them in your marketing strategy. By showcasing what you have to offer, your airport can reverse the misconception that bigger is better and influence more travelers to give your airport a try.
Not sure where to start? Some of Advance Aviation's most successful clients incorporate the following benefits into their marketing strategies:
Top-rate customer service: With the number of travelers a bigger airport sees in a day, it can be tough for travelers to find a personalized experience, making them feel lost in the crowd. Smaller airports, however, can prove that their size is an advantage through their exemplary customer service. Market the fact that travelers won't feel rushed at your airport, and they will find all the answers to the questions they have from friendly, knowledgeable staff.
Cost savings: Smaller airports can offer flyers significant savings on their trips. Parking is normally less expensive, and locals won't have to travel to larger, far-away cities before embarking on their trip. What's more, many smaller airports even partner with international airlines to offer budget-friendly flights to Europe, with rates unseen at bigger airports.
Supporting local economies: Let flyers know that when they choose your airport over a metropolitan conglomerate, they're not only supporting the airport but also local economies at large. Many smaller airports offer amenities from local providers, and an increase in business also means that the airport can provide better jobs for more local people.
Build Your Marketing Strategy
Now, it's time to show travelers why bigger isn't always better through your marketing strategy. Identify a target audience for each of your airport's benefits and decide on which medium will be most effective in reaching them. For instance, younger travelers may be more conscious of their budget and will want to hear about how your airport can save them money, and you're more likely to reach them through social media versus cable television ads. A few other hallmarks of your marketing strategy should include:
Well-written landing pages on your website that detail your smaller airport's advantages
Pay-per-click (PPC) ads that appear at the top of the search engine results page (SERP)
Search engine optimization (SEO) tactics including precise target keywords
And more.
Make More Progress with Advance Aviation
Your smaller airport offers plenty of benefits that will make more travelers realize that bigger airports aren't always better. However, for the most success, your marketing strategy must effectively promote the right benefits to the right travelers. That's where Advance Aviation comes in. Based in Syracuse, New York, we work with small and mid-sized airports across the country, helping them use their best features to target travelers and book more flights. To learn more, contact us today.