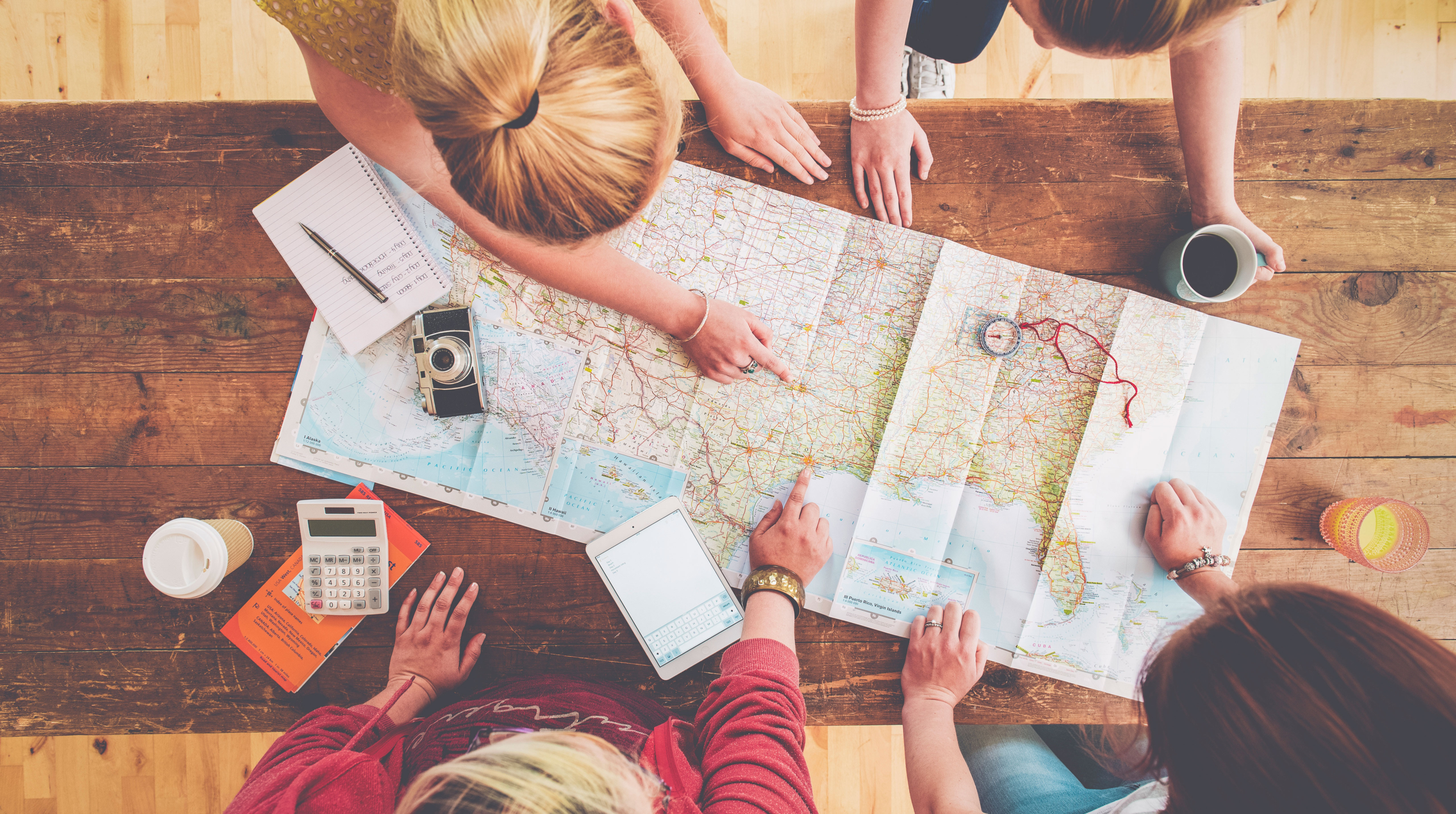 Always on: The Influence of Brand Presence on Travel Research
With so many travelers choosing flights through sites like Expedia, Travelocity, and Orbitz, making your airport a destination of choice seems harder than ever. To stand out, you must be present from the first idea of a trip to final booking choices. Fortunately, you don't have to be the biggest airport to have a place in travel research. Learn how you can shape travelers' journeys with help from Advance Aviation, Advance Media New York's full-service aviation marketing agency.
Understanding the Buyer's Journey
From buying a pair of running shoes to booking a flight, every consumer goes through common stages before making a purchase. Known as the buyer's journey, these steps help shoppers – in this case, airline travelers – gather the information needed to make informed purchases.
The stages of the buyer's journey include:
Awareness: In this stage, the buyer knows they have a need, like the desire to take a vacation or fly for business.
Consideration: Next, the buyer learns about ways to satisfy their need. Having decided to travel to Ireland, for example, a vacationer will begin to explore air travel options.
Decision: The buyer's journey concludes when the traveler selects an option from her various choices. Learning that the airport closest to her home works with an airline offering affordable direct flights to Ireland lets her plan a trip with confidence.
Each stage of this journey allows your airport's digital marketing to answer travelers' questions, offer new ideas, and showcase all you have to offer.
Telling Your Story at Every Stage
You can make an impact no matter where you meet travelers during their planning. In fact, research shows that 90% of Internet searchers haven't made up their mind about a brand before starting a search. This means you can inform, educate, and inspire from start to finish. Just a few ways to do so include:
Identifying a Need
This is a great time to show travelers where you can take them and why you're the right place to kick off their trip. Content that introduces new destinations, ways to plan connecting flights, and your brand values demonstrates the diversity of your offerings and proves to travelers that you can offer competitive service with more convenience and a personal touch.
Exploring Options
Demonstrating what makes you different is critical during this phase of trip-planning research. That's good news for small and mid-size airports, who can offer travelers many benefits they may not find at larger venues, such as:
Proximity to home and work
On-site amenities, like restaurants or shopping
Less traffic when arriving at or leaving the airport
Family-friendly accommodations
Perks for business travelers
Cost and availability of parking
And more…
With blog posts, articles, videos, social media content, and more, these highlights help travelers understand all the ways your airport makes travel effortless, from driving to the terminal to grabbing a meal with local flavor.
Making the Final Decision
As travelers prepare to book a flight, it's not too late for your brand to make an impact. Here, you can provide critical information that cements their travel plans. For example, infographics can break down the cities you serve and your most popular daily flights, while testimonials from satisfied travelers emphasize superior customer service.
Learn More about Building Your Brand
When your airport is present at each stage of the buyer's journey, you'll become a trusted source for all things travel during the current trip and in the future. To learn more about growing your brand, contact Advance Aviation today. As a branch of Advance Media New York, we leverage a network of experienced professionals and proven digital marketing techniques to provide strategies tailored to the needs of small and mid-size airports like yours.