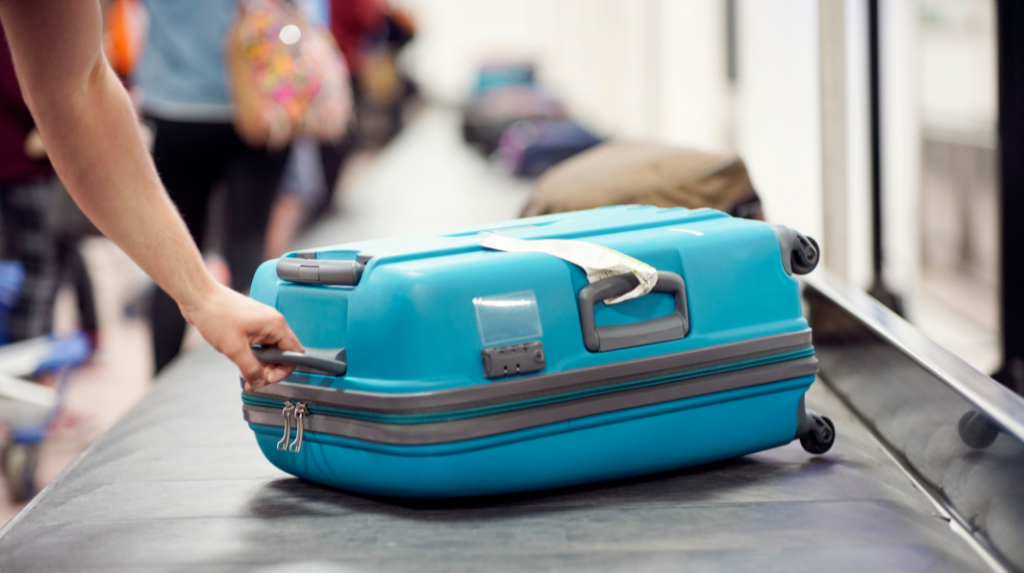 How Local Airports Can Minimize Negative Feedback
Top 9 Passenger Complaints And What Local Airports Can Do To Avoid Them
No business likes to receive customer complaints, regardless of their industry. However, they present an opportunity to enhance service and prevent the same problems from occurring in the future. In the world of aviation, there are several passenger grievances that airports encounter. Learn more about these complaints and how local airports can avert them from Advance Aviation.
Common Criticisms From Airline Passengers 
Various problems can obstruct the flying experience, from staffing shortages to flight cancellations. Local airports should recognize these complaints to improve their service and maintain a strong reputation. Some of the most common issues that bother travelers include:
Flight changes: The weather is unpredictable and can lead to cancellations, delays, and misconnections. Sometimes, there is no time for warnings, leading to passenger frustration.
Cost: Since flying can be expensive, travelers want to ensure they get their money's worth. Any incomplete or misleading information about fees, discounts, and other costs will warrant complaints from customers.
Refunds: Airports handle countless transactions daily, making it challenging to keep tabs on refunds. If a passenger does not receive an appropriate refund for an unused boarding pass, they may file a complaint against your airport.
Reservation issues: Given the numerous responsibilities at airports, errors with reservations and boarding will happen. However, these issues understandably upset passengers and they may call you out for problems with their tickets.
Customer service: As with any other business, uncaring employees can dampen the customer experience. Airports often receive complaints about delays or poor treatment in the cabin.
Luggage problems: Delayed, damaged, or lost baggage can drastically alter the flying experience. People may also have challenges with luggage costs, claims procedures, and carry-on regulations.
Overbooking: Travelers will naturally be angry if the airport oversells a flight. After all, they reserved tickets assuming they would have no trouble getting on the plane and landing at their destinations.
Discrimination: Although some airlines and airports offer sensitivity training for staff members, passengers still cite discriminatory behavior from employees. Handling this issue is critical, as these cases can gain national attention.
Safety and security: Airports also receive complaints about safety and security. Generally, the Federal Aviation Administration (FAA) handles safety issues, and the Transportation Security Administration (TSA) deals with security problems. While managed by other organizations, these criticisms may impact a local airport's reputation.
As mentioned, complaints can be beneficial because they enable local airports to respond to challenges and enhance their service. One of the most effective strategies for handling grievances is to answer them through your marketing content. Consider the following techniques to help contain traveler complaints at your airport:
Show Gratitude
Not all dissatisfied passengers will go to the airport to address their problem – some people share their negative impressions with family and friends. In your marketing content, encourage passengers to leave feedback to show you are willing to hear their concerns. When they leave comments, respond in an honest but compassionate manner. While you cannot undo the damage, this step can mend adverse perspectives of your airport and help build credibility with potential customers.
Prioritize The Passenger's Needs
A complaint represents a service the passenger expected that they did not receive. In other words, it highlights something they value from the business. For example, if a traveler criticizes an airport for providing misleading information, they value honesty.
To show you care about passengers' needs, discuss your mission statement and values in your marketing material. This strategy enables potential customers to identify if your service aligns with their values and brings them one step closer to choosing your airport.
Express A Commitment To Improvement
As uncomfortable as it may be, responding to an unfavorable situation can build respect with passengers and your target audience. If the problem garners enough attention, consider writing a public response detailing your desire to improve and placing it on your website. This content indicates you take complaints seriously and want to provide better service.
Inform Passengers About Your Service
Some flyers file complaints because they did not receive adequate information about your airport. Including details about your operations and service in your marketing content can help prevent this issue. For instance, you can respond to frequently asked questions as part of a marketing campaign to give existing and prospective passengers the information they need to book a flight with confidence.
Leverage Multiple Social Media Platforms
Not every traveler researches airports the same way – some head straight to the website, but others may skim their social media platforms. To accurately reflect your service to your target audience, share the most vital information across all channels. This tactic not only contains complaints but also gives travelers knowledge about how your airport functions.
Obtain Marketing Guidance From Advance Aviation
If you need assistance managing passenger complaints at your local airport, turn to Advance Aviation for effective marketing solutions. Our full-service capabilities enable airports to increase enplanements and reduce leakage. Our marketing team has extensive experience in the aviation industry and works with nearly 100 airports nationwide. Contact us today to learn how our service can help control flyer complaints.