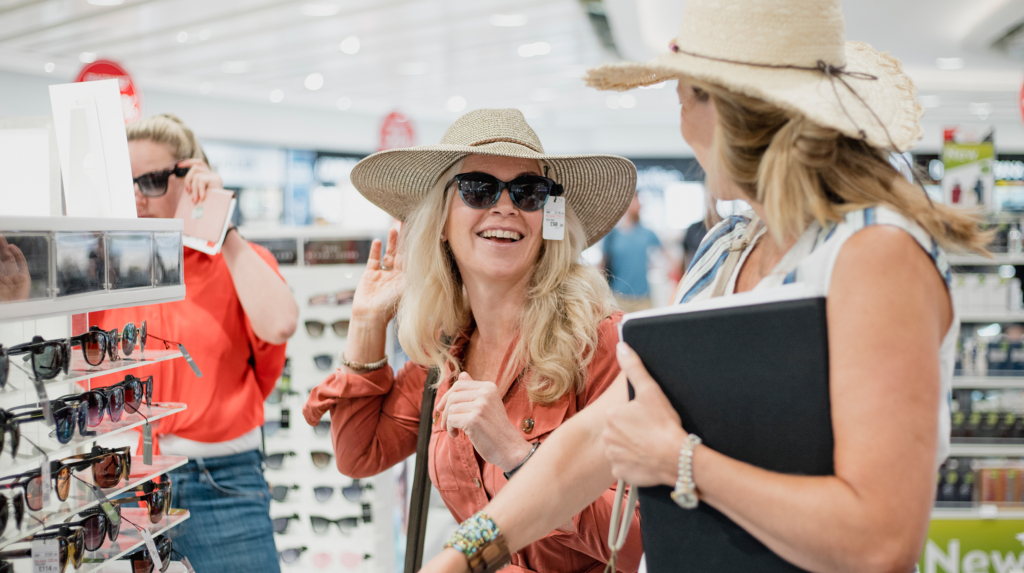 The Marketing Power of Unmet Needs
Surprisingly, travelers are basing more of their purchasing decisions on their needs than prices. In other words, this means that unmet needs can deter passengers from flying with your airport while satisfying those often-ignored needs can win conversions.
By identifying these unmet needs, your marketing strategy shows travelers that you're listening, you understand, and perhaps most importantly, that you think differently about the relationship between flyers and airports. In a competitive market, this strategy can help you stand out, even when it comes to the larger competition. But what unmet needs should you target? Here, Advance Aviation, a division of Advance Media New York, takes a look at the needs that modern-day travelers want airports to meet.
What Today's Travelers Want – And May Not Be Getting
Making your airport shine is no longer just about offering free Wi-Fi and new-age architecture. Rather, today's travelers are on the lookout for positive experiences everywhere they go. By emphasizing the following three elements in your marketing strategy, you can show travelers how your airport meets their needs where others might not:
Comfort
With so much time spent waiting between layovers and standing in security lines, travel can quickly become uncomfortable. By characterizing your airport as a welcoming, relaxing spot for passengers between flights, you can show travelers how you meet their needs.
One way your marketing strategy can do this is by displaying images of your cozy waiting areas on Instagram. You could also feature customer call-outs from surveys about the pleasantness of your airport to show travelers how you can supply the comfort they're seeking.
Entertainment
Many airports owe their modern-day success to fun-filled traveler amenities. These often extend beyond traditional gift shops, with some facilities offering dine-in restaurants, recreational activities, and full-service retail stores beyond security gates.
In many cases, smaller airports find success by installing local-themed amenities. These often include museum-style walkthroughs that feature information on local history, galleries with work from local artisans, and similar installments. These offerings could inspire engaging blog posts and fun web pages. Or, by designating a selfie spot and an airport hashtag, they could even yield consumer-generated content that you could proudly display on your website.
Feelings of Safety
Today, safety is at the forefront of most traveler's concerns. Airports around the country have taken precautions to follow regulations and CDC guidelines for COVID-19, but sometimes this isn't enough. By creating marketing materials that recognize heightened concerns about safe travel, answer key questions, and demonstrate your commitment to passenger well-being, you'll show you understand – and care.
To accomplish this, make sure to provide easily accessible and understandable materials for travelers to review before arriving at the airport and perhaps even before making their reservations. Doing so builds confidence and establishes you as a trusted source of information. You might also consider digital and video ads that showcase all the ways you prioritize safety, letting flyers see your program in action. Remember, showing is always more powerful than telling.
Create a Needs-Based Marketing Strategy Today
Of course, travelers and their purchasing motivations are always changing. To stay on top of their needs, your airport requires an experienced aviation marketing partner. That's where Advance Aviation can help.
At our firm, we specialize in helping small and mid-sized airports market their facilities and increase their enplanements. We draw from industry best practices, including data collection and analytics, to stay one step ahead of travelers' needs so your marketing strategy can follow suit. To learn more about our services, contact us at 800-554-8800 today.