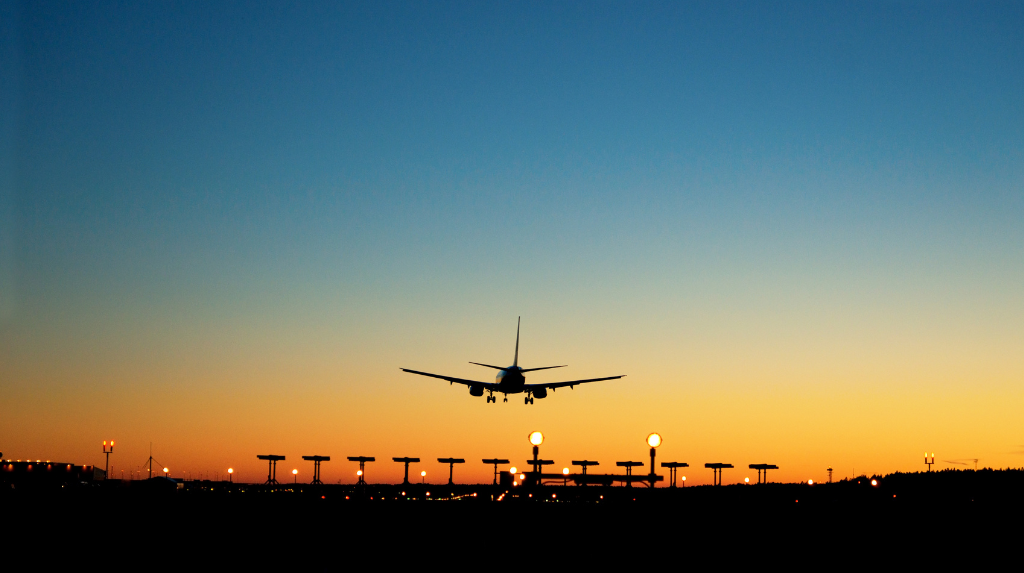 5 Aviation Industry Trends for Airport Marketers in 2023
An ever-changing industry, aviation is often influenced by the economy, shifting travel demand, and other external factors. From a marketing standpoint, airports must stay on top of these changes to avoid wasting resources on an advertising campaign that may not resonate with their target audiences. To ensure your small to mid-size facility attains marketing success in the coming year, consider these aviation industry trends for 2023 from Advance Aviation.
1. Airports Continue to Navigate the Effects of the Pandemic
The COVID-19 pandemic has certainly died down, but its effects continue to impact many sectors. For instance, International Air Transport Association (IATA) states that aviation industry revenue is projected to total $782 billion by the end of 2022, which equates to 93.3% of 2019 levels. In other words, the industry is inching closer to pre-pandemic levels and greater profitability. However, experts believe revenue will not surpass 2019 levels until sometime in 2024.
In the meantime, airports will still need to account for some of the challenges brought on by the public health crisis, such as staff shortages and supply chain problems. For airport marketers, a meaningful way to respond to these challenges is by focusing on the customer experience. You may use online marketing capabilities to allow travelers to conduct some tasks online, enabling them to spend less time in lines. By creating a more seamless airport experience, your facility may increase the likelihood of seeing higher revenues in 2023 and beyond.
2. Heightened Demand in Private Jet Use for Business Travel   
While the aviation industry in general is expected to grow in 2023, one subsector is moving at a particularly accelerated rate — business travel. Based on a recent study, Honeywell forecasts up to 8,500 new business jet deliveries between 2023 and 2032, with their total revenue equaling $274 billion.
This shift represents a 15% increase in deliveries from 2021 and is coming much sooner than industry watchers previously believed. Part of this trend stems from the pandemic, which made some people traveling for business more comfortable taking private jets than airliners. The study suggests that demand for business jets has reached 2015 levels, and this trend is projected to continue for several years.
Given the growing interest in private jet use for business flying, airports may consider crafting multiple advertising campaigns that target business travelers. These materials can highlight some of the benefits you offer for business travel, such as frequent flier perks and onsite conference rooms, which can persuade organizations to choose your small or mid-size facility over private jet service.
3. Inflation May Stretch Resources Thin
Inflation is one of the most significant economic concerns for businesses across all industries. For aviation, overall costs are projected to increase by $796 billion — a 44% hike from 2021. The greatest expenses for aviation include fuel ($192 billion), followed by labor ($2.7 million).
These rising costs mean that airports will need to utilize resources for advertising more efficiently. The marketing team at your facility should think about how to create campaigns that have an impact but will not drain resources and potentially miss pain points for your target audiences.
4. Traveler Demand for Sustainability  
As people become more aware of climate issues, growing customer demand for virtually all businesses is sustainability. For airports, efforts to operate more sustainably may include using more energy-efficient fuel, housing more passengers on each flight, and fostering an overall more sustainable infrastructure.
To showcase your commitment to a greener Earth, mention some of your efforts to promote more sustainable travel. An ideal place for this marketing content is your blog. You may discuss new partnerships with airlines that use cleaner fuel, an upcoming food vendor that utilizes locally sourced ingredients, or a measurable objective to reduce waste at your facility within a certain timeframe. All these aspects convey that your airport values sustainability.
5. Working with an Airport Partner Marketing to Augment Success
With the many new challenges and trends affecting the aviation industry in the coming year, small and mid-sized airports may find it difficult to maneuver marketing. Securing a marketing partner can be the best way to enhance advertising efforts and respond to these many trends.
A full-service airport marketing partner with extensive aviation industry knowledge, Advance Aviation exclusively serves small to mid-size airports nationwide. Backed by Advance Local, one of the largest media businesses in the United States, we help these facilities increase enplanements and passenger retention through a proven digital strategy, award-winning creative conception, and traditional methods. To learn more about our services, contact us at Advance Aviation today.