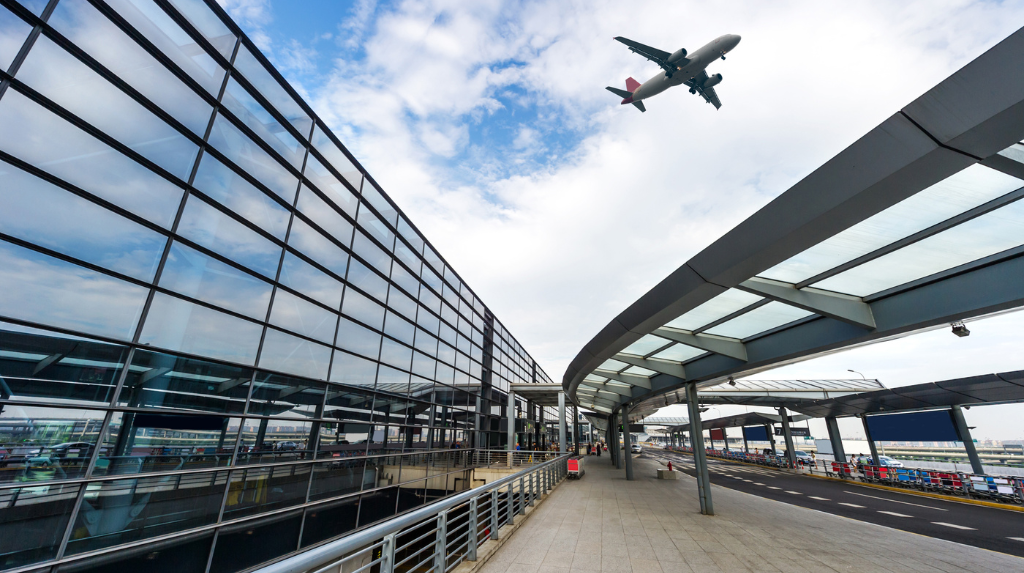 Does Your Airport Have the Right Marketing Support?
Marketing is critical for every industry, as it allows businesses to disseminate information about products and services and connect with target audiences. However, some marketing specialists have more responsibilities than others and feel tremendous pressure to drive sales. For example, marketing teams at small and mid-size airports are often liable if enplanements decrease or remain stagnant.
To experience more success at your airport, the marketing team needs the proper assistance to conduct tasks. Advance Aviation of Advance Media New York has helped over 100 small and mid-size airports nationwide improve enplanements and passenger retention through digital and creative marketing strategies. Here, we discuss the various duties of airport marketing teams and why they need support to reach their goals.
Responsibilities for Marketers at Small and Mid-Size Airports
The primary objective of airport marketing teams is to boost sales. Airports grow their revenue by increasing enplanements, or the number of people who board a flight through their facility. Marketers use multiple strategies to accomplish this goal, and developing these tactics makes up the bulk of their work. While the specific tasks for marketing teams differ slightly at each airport, most marketing teams do the following:
Manage advertising, communications, and other efforts
Oversee construction, customer service, advocacy, and general aviation initiatives
Obtain approval for media campaigns and organize their execution
Facilitate public affairs and media relations that may benefit the airport
Aid in the development of premium memberships, information booth services, and other flyer programs
Strengthen relationships between the airport and the community
Publish press releases to promote the airport
Create written content and logos for marketing campaigns
Increase customer loyalty by elevating the number of travelers who fly exclusively with the airport
Advertise vacant spaces at the facility to companies to generate more income
Collaborate with sales teams to augment efforts
Communicate with air carriers, cargo freight forwarders, and similar businesses to maintain a consistent stream of cargo for the airline
Identify corporate executives who frequently fly into the region and offer incentives to persuade them to use the airport for business trips
Why Airports Should Outsource Marketing Tasks
Given their vast amount of responsibilities, it is not uncommon for airport marketing teams to experience burnout. These issues may be harder for marketers at small or mid-size airports, as these facilities usually have fewer personnel and resources. An ideal solution to this problem is outsourcing some tasks to an agency with more extensive capabilities. Some benefits of outsourcing marketing efforts include:
Enhanced Efficiency
Smaller workforces mean each employee has more duties. When marketing teams are stretched thin, they may have to prioritize the most immediate needs and leave other objectives unfulfilled. By partnering with a marketing agency for advertising, web design, and content, your team has more time to devote to strategic planning and reaching department goals.
Cost Savings
It may seem counterintuitive that hiring a marketing partner can save you money, as you must pay them for their services. However, these agencies have more resources to make marketing campaigns more successful the first time around. Their services may prevent your airport from costly trial and error or hiring more marketing personnel.
Improved Visibility
A prime reason that many small and mid-size airports struggle to increase enplanements is a lack of visibility. A marketing partner can identify the features that make your facility unique and highlight them on your website, social media platforms, and other areas. This solution prevents large, national airports from overshadowing smaller facilities.
Focused Target Audience
Marketing partners need a sense of your target audience to cater to those people. If your team has not thought about what travelers you wish to appeal to, partnering with a marketing agency offers the perfect opportunity to evaluate your existing customer base and design buyer personas. These actions may expose you to market segments you may not have otherwise considered.
Trust Advance Aviation for Marketing Guidance
If you need assistance with marketing at your airport, rely on Advance Aviation in Syracuse, New York, for solutions. Our team works exclusively with small and mid-size facilities, concentrating on lowering leakage while boosting enplanements and passenger retention. Our strategies drum up community commitment to fly local from flyers nationwide.
Contact us today to learn more about our full-service marketing services.