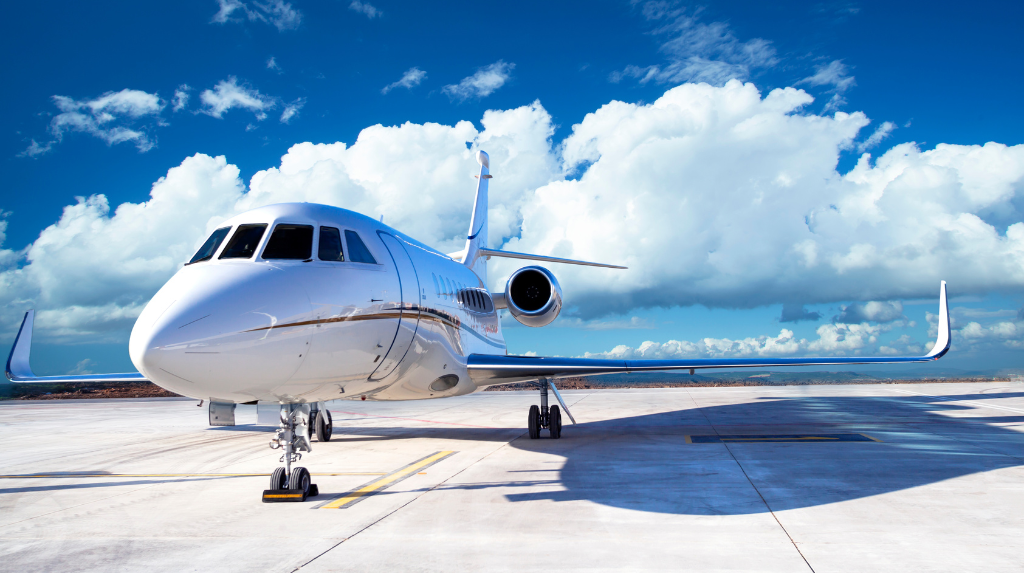 Aviation and Tourism: An Ideal Partnership
Why Airports Should Partner with Local CVBs and Tourism Councils
According to Federal Aviation Administration (FAA), nearly 3 million passengers fly in and out of U.S. airports each day. And it's no surprise that when a destination markets itself well, the airports in the area see an increase in flight bookings. Many airports have found fresh ways to collaborate with a local Convention and Visitors Bureau (CVB) or tourism council to optimize their marketing potential.
A full-service marketing partner, Advance Aviation works with small and mid-size airports nationwide to increase community engagement and enplanements. Here, we'll discuss how partnering with area CVBs and other tourism organizations can help your marketing efforts take flight.
Linking Tourism and Aviation
A CVB's role is to stimulate long-term area development and tourism, catering to meeting planners, business travelers, and vacationers. Partnering with your local CVB or tourism council can help bolster your marketing funds and increase the likelihood of success. These funds can then be used on campaigns that focus on bringing people into their area by way of your airport.
Collaboration between travel organizations is a tactic many companies use in destination marketing campaigns and related advertising endeavors. Destination marketing is a targeted approach that focuses more on the location than an airline's services. If you're seeking ways to position your airport as the preferred gateway to the area, partnering with a CVB can be highly beneficial.
The pairing of aviation and tourism has proven to be a powerful combination in generating interest and customer engagement. By working with local tourism boards and authorities, airports can meet their goals, support long-term growth in the area, and stimulate tourism throughout communities in a sustainable way.
Making the Most Out of Your Partnership
As a hub for local connections, tourism organizations make it easy for people to find the right venues for special events, craft engaging vacation itineraries, book lodging, and much more. Essentially, they're the region's authority on what people are looking for when they come to town and can serve as an extension of your marketing team.
As they do with visitors, these organizations can help make it easier for your airport to network with local businesses that might be interested in catering to travelers from inside the facility. This supports your destination marketing efforts by helping your airport offer some of the things people love most about the city in terms of food or products. Regional connections can also be leveraged to help generate interest in the area or the airport itself, contributing to a greater number of inbound and outbound flights.
Maximizing Your Marketing Budget
It's no secret that the more exposure your airport has across digital and traditional platforms, the more business it may see as a result. Investing in partnership opportunities with a tourism organization not only makes it easier to tap into some of the unique things your target audience is looking for, but it also helps your marketing dollars go even further.
Depending on what your airline is seeking, there may be several ways to benefit from this partnership. As an organization that influences and informs potential travelers, it has the power to promote your airport, as well. This could mean developing several rewarding opportunities together, such as:
Advertising campaigns
Destination promotions
Boosting media exposure
Accessing targeted market research
Increasing website visibility
It's important to keep in mind that your partnership is mutually beneficial. Increasing tourism in the area helps support the local economy and solidifies your airport's value within the region. And an investment in your local CVB is an investment in the community – and just one of the ways your airport can help the area to thrive and attract visitors.
Create Meaningful Partnerships with Advance Aviation
If you want to collaborate with travel organizations but are not sure where to start, reach out to Advance Aviation. We can help you create a marketing campaign backed by proven strategies for success. Located in Syracuse, NY, Advance Aviation is a trusted marketing firm for small to mid-size airports across the country. For more information about us and the marketing solutions offered by our parent company, contact us today.