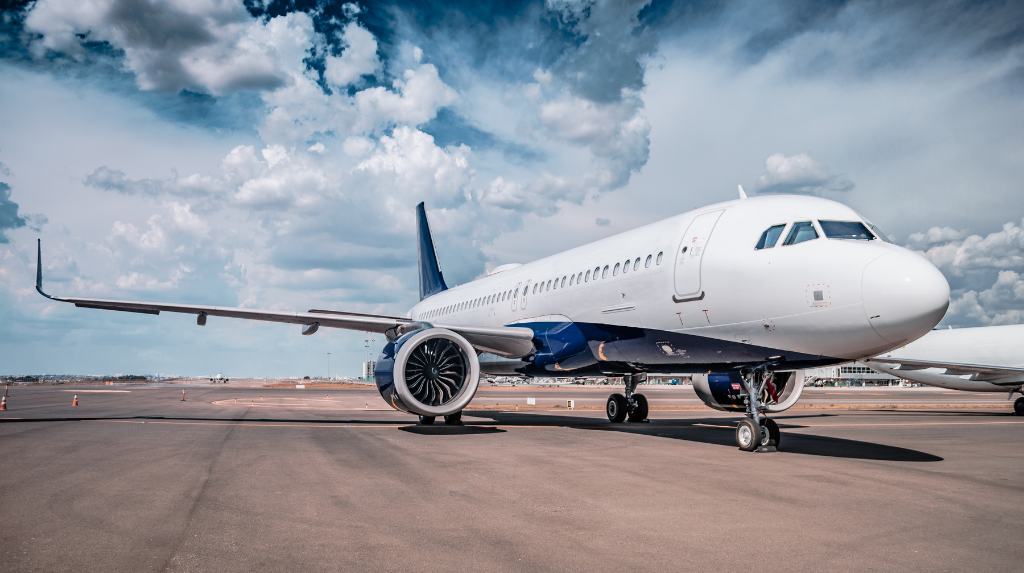 Aviation Industry Trends: What Airports Should Anticipate for 2023
While the COVID-19 pandemic certainly left a mark on the aviation industry and the ways many people approach travel, airlines and airports have continued to navigate the fallout of that tumultuous time in 2021 and 2022. What can we expect going forward? After all, current events can powerfully impact any success story. Here, Advance Aviation discusses some of the top trends projected to take flight in 2023.
The Rise in 5G Technology
One of the major plans for telecommunications companies in 2023 is to install more towers to support 5G services. While the tech-savvy traveler may be excited at the prospect of more of those popping up near airports, many airlines are working to update their equipment to avoid interference issues.
5G operates on the C-band radio spectrum. Because these frequencies can be close to the ones used by radio altimeters, many airlines will need to make upgrades to ensure safe flights as more towers are installed. This means that some delays may arise for the public in certain areas across the country, as Federal Aviation Administration (FAA) officials confirm flying is safe. FAA is encouraging airlines to complete their upgrades by July 2023.
As an airport, taking possible delays and current traveler concerns into account can help you craft a thoughtful communication strategy that resonates with the public and prepares them for when your area is on deck to receive new towers.
Positive Airline Profits
After a nearly three-year financial downturn for the airline industry caused by the pandemic, things are looking up. According to International Air Transport Association (IATA), the global airline industry is expecting positive returns in 2023, projecting more than 4 billion passengers and a net profit of $4.7 billion.
This is great news for any airport, as its success correlates to the success of its partnering airlines. Increased profitability and passengers bring new opportunities for growth, innovation, and smoother travel experiences that positively affect your customer base. Making sure to emphasize the positive forecast across your marketing capabilities can highlight the fact that your airport stays abreast of current trends, as well as fuel the confidence travelers have in the industry's resiliency.
Bleisure Travel Is Still Popular
When business travel is paired with leisure travel, you get bleisure – a hybrid voyage that balances the best of both worlds. Bleisure has become increasingly popular in recent years as people strive for better work-life balance and more experiences. In the wake of the 2020 pandemic (and the remote work opportunities it brought to many), it's easy to see why the trend is projected to continue through 2023.
For airports, this means being aware that travelers may book flights mid-week, instead of Monday or Friday, and add stops to appealing destinations along the way. Travelers may also be more likely to take their spouses and children on business trips. For families, bleisure is a way to add an element of fun to the journey, ease common stresses for working parents, and provide opportunities to create lasting memories.
Travelers who mix personal and professional trips are also likely more curious about the local area around your airport and what it has to offer. As a reflection of the region, it benefits small and mid-size airports to market unique foods, new experiences, and other features that may appeal to curious customers with some free time on their hands.
Sustainability Initiatives
As with many other industries, key players in aviation have been discussing the steps they can take toward a greener, more sustainable future. For example, one advocate for carbon-neutral flight emissions is United Airlines. Additionally, IATA approved a resolution in 2021 to achieve net-zero carbon emissions by the year 2050. The industry will likely see some positive changes in this direction, as well as continued buzz on the topic, throughout 2023.
As an airport, this offers continued opportunities for appealing to eco-conscious travelers passing through your facility. Advertising green initiatives across digital channels and other areas shows you're just as committed to the cause as the airlines they prefer. As a piece of a larger, agile marketing strategy, these sentiments can also help strengthen your partnerships with climate-focused airlines.
Tailor Your Airport's Flight Path for 2023
At Advance Aviation, we know how important it is to stay on top of the most current aviation trends. No matter what's on the horizon, partnering with a cutting-edge firm like ours can help. Our aviation marketing team provides trusted solutions for reaching travelers, boosting enplanements, and fostering positive experiences within facilities. For more information about how we can help your small or mid-size airport, contact us today.