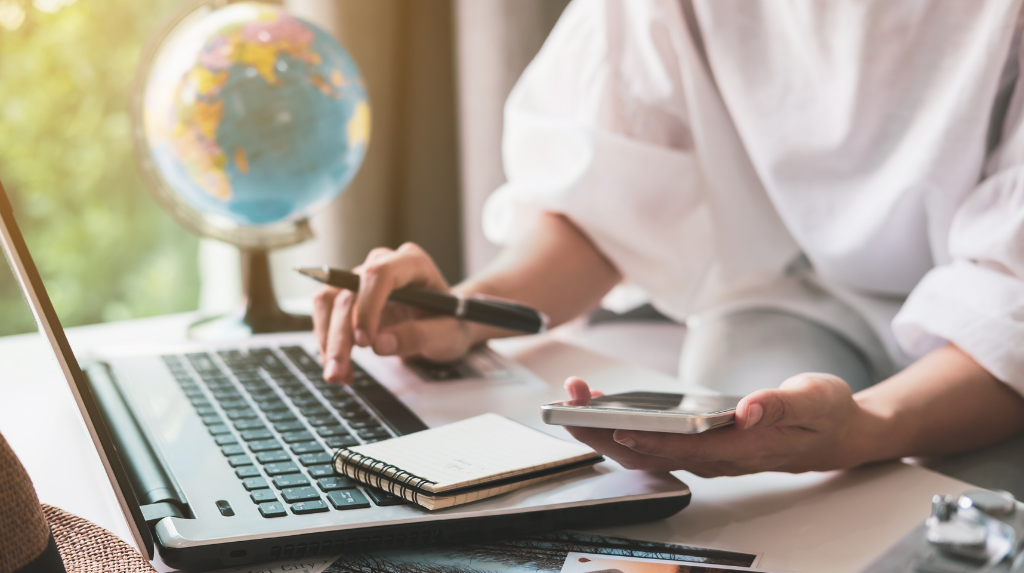 The Benefits Of Booking Flights Early For Your Airport
How Encouraging Early Flight Bookings Helps Your Airport
While many travelers are apprehensive about booking their flights too early, there are many benefits it can provide. It can not only work to give travelers peace of mind, but it can also help your airport facility avoid many issues and mishaps. To help the flight process run a little smoother, you should consider different ways to cater to passengers to encourage them to book their flights early. With a variety of aviation marketing capabilities, Advance Aviation in Syracuse, NY, is here to assist airports with their digital content strategy.
The Best Time To Book Flights
Before we discuss the benefits of booking early flights, it is beneficial to understand when the best time to book a flight is. Many airline companies release their flight schedule about a year in advance. While booking this far ahead can turn away potential travelers, it can also give them a sense of security so they can travel in a stress-free manner. However, many passengers will want to book their flight closer to the date of their trip to receive the best deals. In this case, the best time to secure a flight depends on the destination and time of year they are traveling.
For shorter trips, passengers should research flights beginning a month or two before their travel date. But for international trips, travelers should consider booking their flight up to five months in advance. This time frame can become extended if the individual travels during a high-demand month. This can include certain times of the year, including holidays, summer vacations, or spring breaks. If a traveler is looking to book a flight during these times, they'll find the most success by securing something even sooner. This can be up to a year in advance for some cases.
Advantages Of Booking Flights Early
In a time where booking early flights can seem stressful for airports, it can actually provide many benefits, including:
Cheaper Airline Deals
Booking airline flights early can give passengers cheaper deals for travel because it gives them time to find and track the best price. It can also allow them to begin planning their trip early. While this may not appear to be a huge benefit for airports, cheaper airline tickets can lead to increased flight travel. In turn, this can make your airport a bustling hub of passengers in the coming months.
Flight Security
Because flights can fill up incredibly fast, travelers must book their flights early. This can help to avoid any problems on the day of their flight. For example, travel is expected to increase as the pandemic begins to slow down. This will cause high demand for flights, quickly filled spots, and expensive ticket prices. Encouraging passengers to secure a ticket early can help you better prepare your airport for what's to come. Passengers can not only secure their spot, but they can also become notified of any changes even earlier. This allows both you and travelers to make the proper arrangements.
Quickly Navigate Flight Changes
Many airports are currently experiencing a staff and pilot shortage. This is especially true for local airports. While larger airports have the resources to make up for these shortages, smaller ones do not. This can cause a variety of issues when it comes to canceling and rescheduling flights. Promoting passengers to book their flights early can give them enough time to make additional arrangements. It can also aid in the rescheduling process for flights because passengers will be less stressed. If done far enough in advance, this can save both passengers and airline workers from having to scramble around the day of.
More Traveler Options
Encouraging individuals to book their flights early can also give travelers more freedom when it comes to finding the right flight. Researching early can allow passengers to secure the best seats for the best prices. This can result in passengers relying less on airlines for assistance with booking flight tickets. Online resources have made it easy for travelers to monitor the best flight options for them. In addition, the pandemic has led to many airline companies waiving flight rescheduling fees. This enhances the convenience for passengers to reschedule their flights if something arises, saving your airport from any hassles.
Secure Early Flight Bookings With Help From Advance Aviation
To successfully encourage passengers to book their flights early, it's important to cater to their wants, needs, and desires when it comes to booking flights. This can include attractive prices, more control, and other advantages for travelers. With help from the team at Advance Aviation, you can begin to market to your general audience uniquely and engagingly. Doing so can not only increase sales for your airport, but it can also help to make the flight departure process easier for both you and travelers. Contact us today to learn more about updating your content strategy for your airline facility.