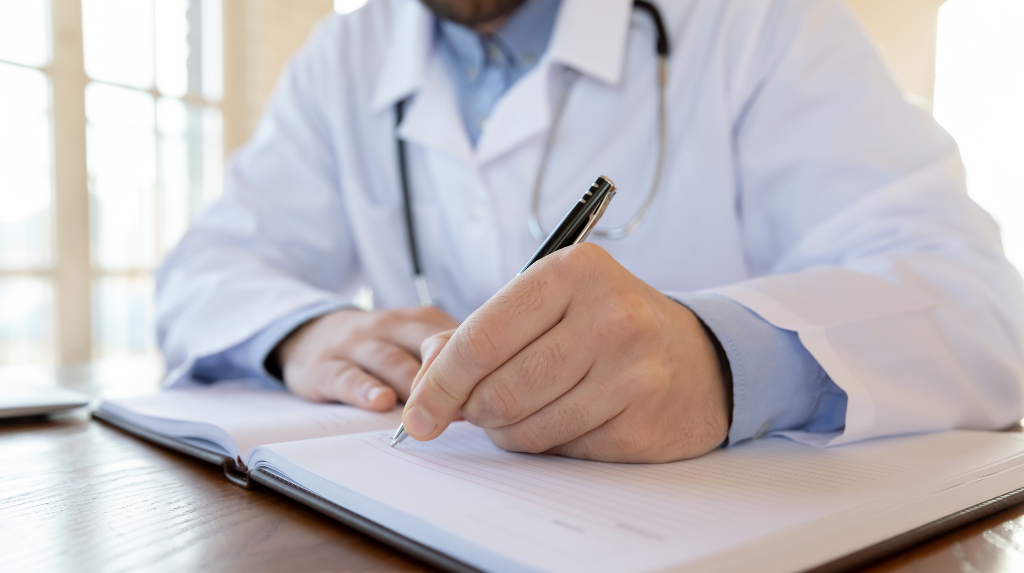 Why Healthcare Systems Should Brand Primary Care Physicians
Promoting Affiliated Primary Care Physicians to Boost Overall Growth
While people often associate personal branding with celebrities and influencers on social media, the strategy is becoming increasingly significant for other professionals. Doctors and physicians may use a brand to distinguish themselves from other providers, given the competitive nature of the healthcare market. To help you increase awareness and referrals for your hospital or health system, Advance Media New York explains the importance of branding primary care physicians.
What Is a Personal Brand?
From a patient's perspective, personal brand signifies what services the physician is most known for and their bedside manner. Unlike in other industries, a healthcare provider may already have a reputation before intentionally crafting a brand. For instance, a pediatrician with a gift for making children laugh may be viewed as the best doctor for kids nervous about medical procedures. Conversely, rumors that a physician is uncaring can drive patients away from that provider or the practice in general.
If some of the physicians at your hospital fall into the latter category, the good news is that a bad reputation can be rectified. With the right healthcare marketing strategies, a health system can create clear brands for their primary care providers, even those in good standing with patients.
How Does Branding Benefit Health Systems?
As mentioned, the healthcare market has become saturated with numerous options for people in need of medical services. Whereas in the past people may have selected a hospital based on location or convenience, now they can investigate reviews online to compare different facilities before making a decision. Therefore, branding can be essential for building public awareness and boosting professional referrals. Some of the specific advantages that come with branding primary care physicians include:
Highlighting Unique Qualities
Any distinct characteristics of a physician should contribute to their branding, as these features can differentiate them from providers at other hospitals offering similar services. If a primary care physician specializes in another area like behavioral health or provides care on the weekends, be sure to mention that when marketing to potential patients. These distinguishing factors can encourage the doctor's office to refer patients to your facility for advanced or specialized care.
Fostering Greater Trust
Conveying to prospective customers that a business or organization is trustworthy is important no matter the industry, but especially in the healthcare sector. People want to know doctors have the qualifications and compassionate attitude required to help them through difficult health situations.
By branding physicians, hospitals can showcase how reliable these medical professionals are in providing care. For instance, detailing their educational background and any awards or distinctions a physician has won on their web page indicates they are knowledgeable and experienced in their services.
Better Understanding the Target Audience
Although primary care physicians deliver multiple services to patients, many specialize in a broader area of health like pediatrics. Therefore, prospective patients need to know if a particular doctor has the skills necessary to cater to their specific needs.
When branding primary care physicians, be sure to use language that resonates with the intended audience. If the doctor works primarily with women, their branding should focus on health issues affecting these patients.
How to Craft and Maintain Branding for Physicians
Now that you understand the value of branding primary care physicians, you can use the marketing method for providers in your health system. Consider the following strategies for implementing and managing branding at your organization:
Pinpoint the strengths of each physician
Determine their unique value proposition (UVP)
Identify the target audience for each provider
Develop a distinct tone that informs potential patients of the physician's demeanor
Utilize interesting yet coherent language
Maintain consistency with branding in all content and across various marketing channels
Obtain Healthcare Marketing Guidance from Advance Media New York
Partnering with a healthcare marketing specialist can enable your hospital or health system to brand primary care physicians and reach prospective patients more effectively. At Advance Media New York, our team offers strategized solutions to help hospitals and health systems build brand awareness, raise referrals, and attain new patients. We also assist in creating content that communicates your expertise and promotes your service lines.
Our solutions are backed by extensive and dependable sources of healthcare market data that simplify content creation, media messaging, and other digital marketing strategies. Contact us today to learn more about our services and branding for primary care physicians.