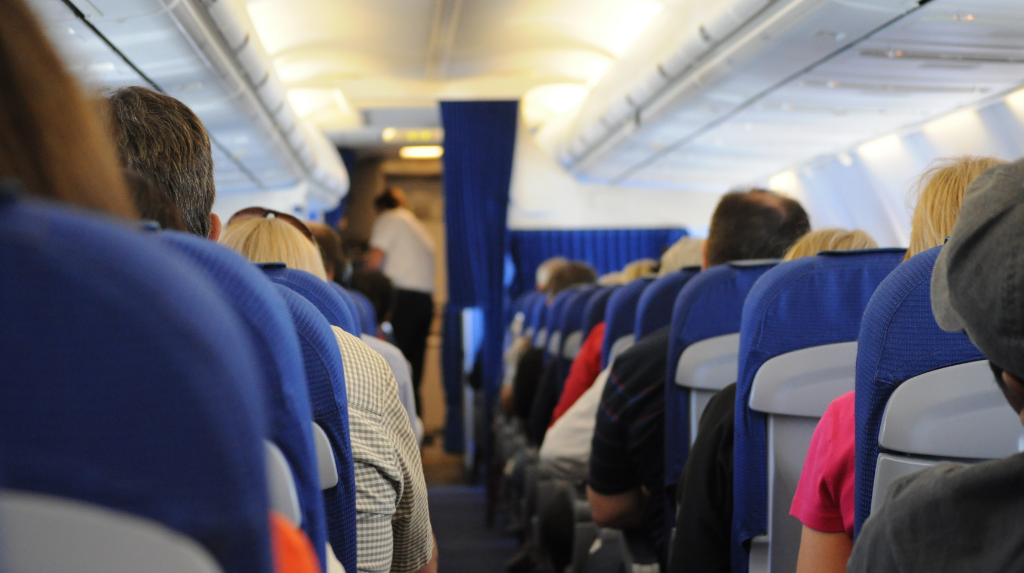 Easing Passenger Anxieties Through Marketing Content
How Your Airport's Marketing Content Can Ease Flyer Apprehension
Airplane travel can be a convenient method of travel for many. However, others may hold back on flying for a variety of reasons. Whether they have flying anxiety or just don't enjoy airplanes, there are many explanations on why an individual may avoid flying. However, some passengers may have no choice but to get on a plane to reach their destination. In this case, there are many things an airport can do to relieve some stress and make the flying process much easier, including enhancing the customer experience through social media or other content marketing strategies.
Advance Aviation has a team of writers who truly understand the needs of both airports and passengers. Here, we discuss tactics for using your airport's marketing strategy to ease flyer anxieties.
Ensure Passengers Are Prepared For Take-Off
One of the best ways to reduce stress during travel is to make sure individuals prepare themselves for check-in and other processes. Revealing details about rules, regulations, and additional information can help passengers navigate the airport quickly and without hassle. It can also allow travelers to know exactly what to expect when following protocols. To remain a trusted resource amongst the community, you should aim to be informational and helpful to passengers. Airports can easily do this through their content marketing strategy.
It can be beneficial to add helpful information to your content so passengers can better prepare themselves for a trip to the airport. For example, passengers can use a list of accepted and restricted foods, liquids, or other objects that potentially cause danger. It can also be helpful to give first-time flyer advice or provide a map of the airport so they can reach their departure gate easily. In addition, maybe talk about the benefits of pre-check services, so passengers can get through lines even faster – with less stress.
Catering To Your Passengers' Needs
Easing flyer anxiety starts with enhancing the customer experience. One way to do that is by catering to the needs of your passengers through your content strategy. This can include helpful tips and tricks that make flying less stressful for specific audiences. For example, passengers may want information about effective strategies for booking flights early. This decreases flyer apprehension because they'll have more options for choosing a flight without worrying that seats will fill up. In addition, business travelers may want to know about important amenities like free Wi-Fi or other perks.
As a local airport, you'll want to ensure you discuss the benefits of a smaller airport for passengers as well. For starters, smaller, more local airports can provide less stress because they aren't as likely to run into issues like long wait times or flight delays. Many passengers also likely use social media, so you'll want to consider utilizing this important tool even more to reduce passenger apprehension.
Be Transparent With Flyers
Passengers in your community consistently rely on you to be a trusted resource for travel. This makes it even more important to ensure you're being transparent, honest, and clear with travelers. Not only does this keep passengers in the loop about changes or other issues, but it also puts trust in your airport facility. In turn, this can greatly reduce flyer apprehension.
To remain transparent with flyers, it's best to consistently update passengers on flight changes. Whether it's due to weather, staff or pilot shortages, or aircraft availability, presenting this information to travelers promptly can give them time to prepare and make other arrangements. Also, don't be afraid to give passengers advice, such as taking personal travel days to accommodate sudden changes or getting the best deals on flights.
Build Relationships
One of the most important ways to reduce flyer anxiety through your content marketing is by building relationships with the passengers and your community. Local airports are often a necessary resource for communities because they are the closest means for travel. Passengers can access many benefits from choosing a local airport because it can make travel more convenient. For example, local airports can provide less stress for passengers because it's closer to them than other airports. In addition, larger airports may lead to longer delays and wait times.
Catering to this idea in your own content marketing can create a safe space for local travelers. Building relationships can also work to enhance the customer experience. This is because it can personalize your airport service to meet the needs of your community and each passenger. Creating positive relationships with community members through content marketing can significantly ease traveler apprehension.
Crafting The Right Content Marketing Strategy With Advance Aviation
If you are a local airport looking to enhance your online content, Advance Aviation has you covered. With extensive experience and capabilities on the best practices for airline content, you can relieve passenger anxieties and become a trusted resource amongst your community. To learn more about how to enhance your content to ease flyer apprehension, contact Advance Aviation in Syracuse, NY.