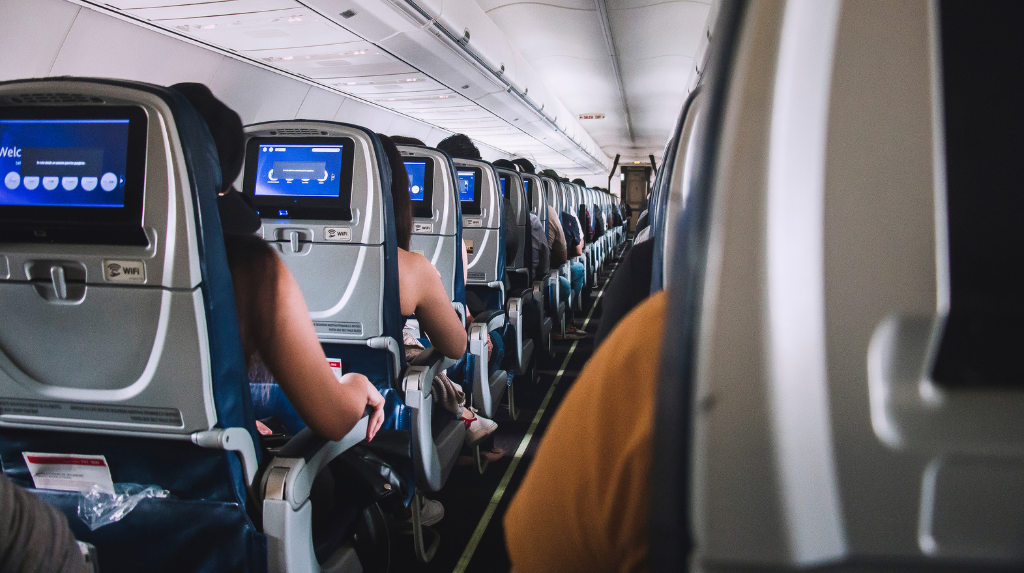 Strategies For Enhancing The Flying Experience
Travel 101: Ways To Ensure Smooth Travel Experiences For Frequent Fliers
No people know the difficulties of air travel more than frequent fliers. These passengers recognize that numerous factors can make flying overwhelming, from flight delays to temporary staffing and pilot shortages. However, there are steps frequent fliers can take to make traveling smoother. Airports can share these ideas with travelers to help them navigate and experience more success. Discover steps frequent fliers can take to streamline the flying experience – which your airport can promote through digital marketing – from Advance Aviation.
How Passengers Can Simplify Flying
Whether a person travels for business or leisure, they should plan ahead to avoid complications at the airport. Some vacations are spontaneous, but passengers can make even these last-minute trips smoother with the proper planning. Discuss the following strategies with frequent fliers to make traveling easier:
Research Airfare  
Since not all plane tickets have the same cost, passengers should consider their travel needs before purchasing. Some fares include extra features, such as bag checks, while others charge fees for these services. Prices rates can also differ depending on the day a person travels. For example, Tuesday and Saturday flights tend to be the most affordable, while Friday flights are more expensive. Additionally, passengers need to look earlier to secure the best deals for holiday trips.
Determine The Fastest Route
A passenger may have multiple flight options to reach their destination, making it crucial to research each route before buying a ticket. If travel involves a connecting flight, the airlines may suggest close arrival and departure times to keep fliers from waiting hours at the airport. However, delays can foil these plans and lead to rebooking. Usually, frequent fliers are on the priority list for rescheduling should a delay affect their travel, but they should still assess the route before reserving seats for a flight.
Arrive Early
Given the unpredictable nature of air travel, it is wise for travelers to arrive several hours before departure. Getting to the airport early also relieves stress about checking baggage, security lines, and locating the proper gate.
Select The Best Seat  
A comfortable seat is integral to having a smooth flight. Frequent fliers have an advantage because many airlines do not charge them for economy seats. As a result, they often get some of the best seats on the plane. However, regular travelers are not the only group that gets to board early – airline credit cardholders, families with small children, and people with health issues may also get ahead of general passengers.
If a frequent flier is unhappy with their seating choice, they can ask about their options during check-in and after boarding the plane. They can also book seats in advance to secure the most comfortable arrangement.
Apply For Rewards Programs
Many airlines offer perks to all passengers, but these programs are often most beneficial for frequent fliers. Besides rewards programs, travelers can also apply for airline credit cards to receive benefits. People with these credit cards accrue points by making everyday purchases, which go towards miles or other travel needs, such as lost or delayed luggage.
Achieve Airline Status
Airline status is an advantage only frequent fliers can access because it requires passengers to collect miles. Once a traveler attains airline status, they can upgrade to a higher seat class, experience shorter waiting times, and get lounge access. Airports should share paths frequent fliers can take to obtain airline status quicker.
Enroll In TSA PreCheck
The U.S. Transportation Security Administration offers TSA PreCheck to streamline the security process for passengers. With this service, fliers are exempt from removing their shoes, belts, or light jackets and can keep their laptop and liquids in their bags. To apply for TSA PreCheck, passengers must submit an online form and receive fingerprinting in-person for a background check.
Even if a frequent flier does not apply for TSA PreCheck, you should encourage them to review TSA guidelines before their departure. This step can help them prepare for changes made since their last flight.
Acquire Lounge Access
Although frequent fliers can find restaurants, power outlets, and other amenities in the common areas of airports, they may find more luxurious services in an airline lounge. For instance, a lounge may feature free snacks and more spacious bathrooms. Passengers can buy an annual membership to a lounge or receive access through an airline credit card.
Enhance The Flying Experience With Marketing Solutions
Providing frequent fliers with these tips increases their satisfaction with air travel, enabling you to provide better service and grow your business. However, it can be challenging to determine how to share this messaging with your target audience.
At Advance Aviation, our team of marketing experts has extensive knowledge of the airport industry and utilizes digital and traditional strategies to help small to mid-size airports raise enplanements and retain passengers. Contact us today to learn more about marketing services for your local airport.