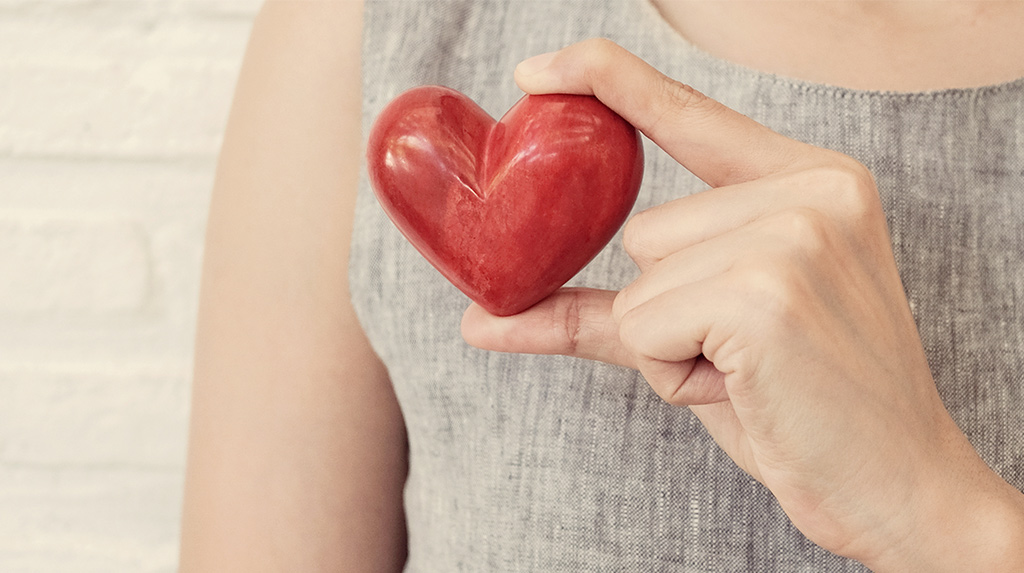 4 Strategies For Promoting Heart-Healthy Lifestyles in Your Practice
Since February is Heart Health Month, it is the perfect time for healthcare marketers to showcase healthy living expertise in their practice. Approximately one in two adults has high blood pressure and only one in four has it under control, indicating how crucial it is for health facilities to help patients navigate healthier living.
Encouraging heart-healthy living can be challenging, but employing the right healthcare marketing strategies can help you strengthen patients' physical fitness. These methods not only help prevent severe conditions but, also enhance patients' quality of life. Discover four essential strategies for encouraging heart-healthy lifestyles in patients from AMNY Health Marketing.
1. Implement Educational Topics In Marketing
"An effective method for pushing heart-healthy living is structuring content on educational topics, said Julie Perkins, Director of Digital Strategy at AMNY Health Marketing. "This material engages patients and gives them valuable techniques for managing their heart health."
The following topics are among the most relevant for patients:
Wearable Technology
Digital wellness wearables are small electronics patients use to measure vital medical statistics, such as their blood pressure, breathing rate, daily movement, and the electrical activity of the heart. Increasingly, doctors are recommending patients use these devices to monitor their health between appointments. Encouraging patients to invest in wearables can foster heart-healthy living at your practice.
Smoking Cessation
While many ad campaigns focus on the damage smoking does to the lungs, patients should know it can also harm the heart. The chemicals in tobacco smoke can cause damage to the heart, increasing the risk of various diseases. People who stop smoking decrease their risk for coronary heart disease, heart attacks, and cardiovascular death. Showing patients the benefits of quitting can encourage them to seek treatment and live more heart-healthy lives.
Good Nutrition
A person's diet can significantly impact their risk for heart issues. Sharing with patients how to achieve a balanced diet helps them lower their blood pressure, cholesterol, and weight, ultimately reducing their risk for heart disease. A good nutritional topic is examining different food groups, such as carbohydrates and proteins, and highlighting the proper amount to eat each day to maintain a heart-healthy lifestyle.
Blood Pressure Monitoring
A critical component of managing heart health is blood pressure monitoring. Patients should understand that high blood pressure comes with no warning signs or symptoms, making it more important to check regularly. You may also wish to discuss what affects blood pressure readings, what patients can expect when getting the test, and what to do if they receive high numbers.
2. Leverage Web Content
Patients often look to their doctors as role models for healthy living. If you want to promote Heart Health Month at your facility, consider focusing your web content on heart-healthy living. You can post informational material on blogs and utilize social media accounts for sharing key takeaways from longer pieces. Most importantly, this content conveys that your practice cares about seeing patients thrive in the health journey.
Some unique and intriguing ideas for heart-healthy web content include:
News stories about physicians and staff members developing fitness goals to augment their health
Instructional material about measuring body mass index (BMI) and creating fitness inventories
Motivational content for patients who backslide on efforts to improve heart-healthy living
Overviews of heart diseases with details on managing the condition
3. Increase In-Person Patient Engagement
While web content is vital to promoting heart-healthy living, you should not neglect in-person resources. For example, placing educational pamphlets and signage in waiting rooms ensures patients are exposed to health-related material even if they rarely visit the practice website.
Additionally, creating a heart health contest allows patients to take actionable steps towards improving their fitness. You can ask patients to write down their eating habits in food logs, encourage them to purchase wearables, or do other similar activities as part of these contests.
4. Use Healthcare Marketing to Promote Healthy Living
Promoting heart-healthy living will make you stand out among other facilities, but it is difficult to express this message without the proper healthcare marketing strategy. At AMNY Health Marketing, we can help you engage patients looking to pursue healthier living by showcasing your unique services and strengths on your website and advertising materials. Contact us today to learn how our marketing solutions can highlight healthy lifestyle guidance at your practice.