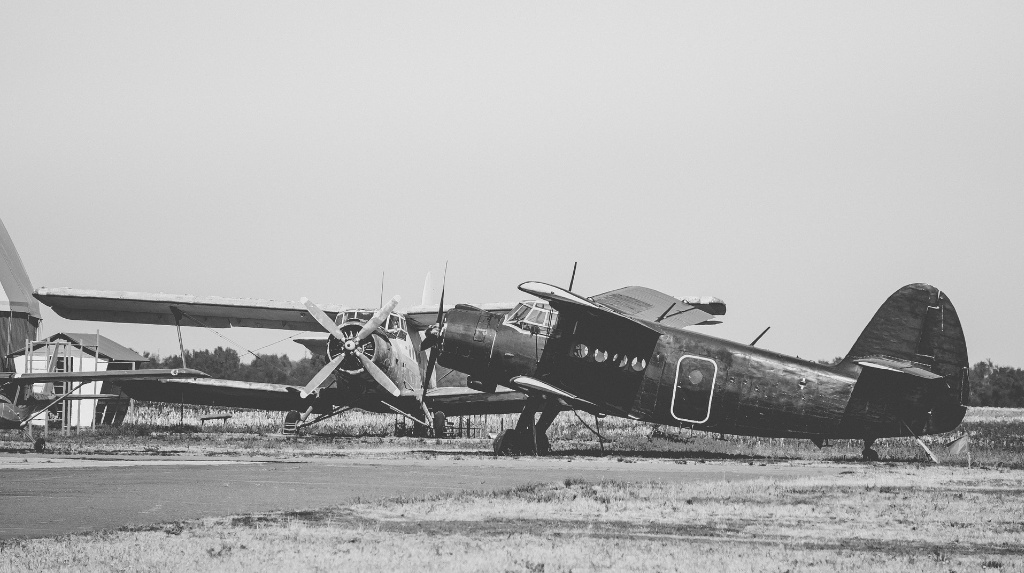 Making History At Your Airport
A Brief History of Air Travel and the Boom of Local Airports
Aviation was once thought to be a daring – or even impossible – adventure. Today, flying between cities and countries has become almost as commonplace as any commute on solid ground. Based in Syracuse, NY, Advance Aviation has the capabilities to help small or mid-sized airports nationwide in their efforts to create meaningful marketing strategies. Here, we'll provide some insights into the background of air travel and some advice to local airports on helping travelers feel like they're a part of history.
Air Travel: A Look at How It All Began
Today, travelers can get just about anywhere in the continental United States in a matter of hours, but that wasn't always the case. In the early 20th century, there were no airports or airlines, passenger planes were small, and air travel was limited. As early airlines tried to get off the ground, they were largely unprofitable and failed.
According to National Air and Space Museum, commercial aviation as we know it today began with air mail thanks to the federal government. U.S. Postal Service began using airplanes to move mail long distances, providing a foundation for air transportation. After some early turbulence, U.S. Air Mail Service officially began in 1918. It found its footing and began flying routes across the nation.
By the end of the 1920s, private airlines were taking to the skies along the air mail routes, ensuring profitability until passenger service took flight. During this time, the government-supported strides in aviation growth, technology, and safety. It wasn't until 1955 that, for the first time, more people traveled by air than by train in the United States. By the 1970s, passenger service finally became more affordable, allowing even more people to take to the skies.
Seeking More Intimate Airport Experiences
In terms of travel, many people today are prioritizing safety and control over speed and convenience. They're also seeking more comfortable, personalized experiences over the crowded hustle and bustle of a larger hub. This is where small to mid-sized airports have the advantage. Some of the benefits of traveling through smaller airports over larger facilities include:
Security: Lighter flight schedules mean passengers can spend less time getting through security. Fewer crowds also mean it's easier for airports to maintain a higher level of safety.
Less congestion: Speaking of crowds, passengers can enjoy a more peaceful, streamlined experience in airports with fewer passengers. This also means that airport personnel have a greater opportunity to leave a positive impression, garnering a positive reputation and repeat travelers.
Easy navigation: Thanks to the smaller terminals, passengers have less terrain to cover. It's quicker and easier for them to get from Point A to Point B and make their connecting flights in time.
As passengers rethink their travel priorities and preferences, there is immense opportunity for small and mid-size airports to pivot their marketing messaging and capitalize on their inherent value.
 Making History at Your Airport
Larger airports are commonly associated with sterile waiting areas, chain retailers, and homogenous environments. As more agile and efficient facilities, smaller airports have an opportunity to change that perception. And with thoughtfully crafted traditional and online marketing solutions, your airport can help travelers feel like they're a part of history along the way:
Celebrate your distinctions: What makes your airport part of the local community? Local airports can offer a more unique experience that reflects the region. From the food offered inside to the layout and design, your facility can enhance the travel adventure in a variety of ways.
Look ahead: How will your airport take travelers into the future? With the right marketing, you can let travelers know that your airport's smaller size doesn't mean it's not a leader in innovation and modern amenities.
Reflect on the past: Does your airport's environment reflect its impact on the area? As a smaller airport with the flexibility to reimagine the passenger experience, you can market how your airport brings communities together and supports the local economy.
Get Modern Marketing Assistance from Advance Aviation
Let Advance Aviation help your airport leave its mark in history. Backed by Advance Media New York and our vast knowledge of the airport industry, our team proudly serves close to 100 airports across the nation. Advance Aviation is a full-service marketing agency located in the heart of Central New York. To learn more information about our marketing services for local airports, contact us today.