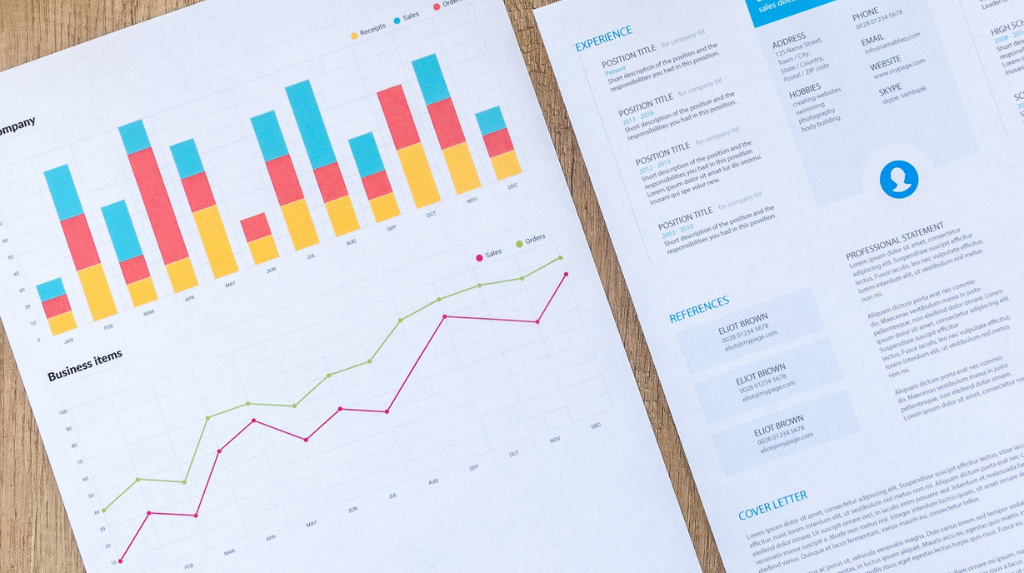 7 Tips for Optimizing the ROI of Private Practice Marketing
Marketing a private practice can be challenging, and having a strategy that clicks can mean the difference between truly resonating with your target audience and creating a campaign that yields little-to-no impact. The good news is that certain key steps can help boost your return on investment (ROI). At Advance Media New York, our healthcare marketing specialists know what it takes to craft a well-rounded digital marketing strategy. Here, we'll discuss the top seven ways your private practice can optimize its ROI in terms of advertising.
1. Get to Know Your Patients
Most healthcare practices are likely not going to appeal to every single patient in the area. So the question becomes, who do you truly want to reach? Identifying your target audience is foundational to crafting a sound marketing strategy that builds lasting connections and helps you:
Make the most of your advertising budget
Set realistic goals that appeal to stakeholders
Create poignant value propositions
Find out which marketing channels to prioritize
Buyer personas can help you get to know the type of patient or demographic you're trying to target. These fictional outlines represent your ideal patient and encompass their common needs, goals, behavior patterns, and other details. With multiple buyer personas, you can address specific priorities, tailor your marketing strategies, and speak to a diverse selection of patients in meaningful ways.
2. Harness the Power of Big Data
As the use of digital applications increases, so do the ways private practices and advertising agencies can tap into valuable consumer insights. This is where big data comes into play. This term is used to describe a large collection of information and is characterized by the three Vs:
Volume: How much data exists
Variety: The scope of the data points covered
Velocity: The speed at which data is created and collected
Thanks to advancements in artificial intelligence (AI) and machine learning software, marketing agencies can efficiently process vast amounts of information and use it to predict what consumers may need or want in the future.
3. Rely On Data Analytics
Once you've collected data, you'll need to organize it and extract actionable insights from that information. This is where data analytics becomes essential. Several techniques are used to process raw data and make sense of it all. And it can mean addressing some of the most basic questions about your audience:
Communication preferences
Wants and/or needs
Routine habits
Other patterns
Data analytics can also be used to test variables and figure out which actions to take next. These and other insights have become increasingly important in the competitive healthcare market and can directly correlate with the success of a particular campaign. The better you know your prospective patients, the greater the chances that your message will resonate deeper than others.
4. Digitize Your Marketing Strategy
Once you know your market, you can make informed decisions. Start by segmenting potential patients into specific groups and align your campaign with their preferred channels. From enticing offers to eye-catching ads, you can tailor your marketing solutions to the ones that will maximize reach. This will likely generate better results than a broader, more generalized approach, which can miss the mark with a greater percentage of patients.
5. Start Your Digital Healthcare Campaign
Backed by the insights you've gathered and a comprehensive plan, it's time to launch your private practice's campaign. A digital marketing plan can include several components, each designed to reach your prospects. Depending on the needs of your practice and your target patient, this plan may include the following:
Digital display advertising
Search engine marketing (SEM)
Social media marketing (SMM)
Content marketing
Email marketing
6. Track Your Results
As with any business endeavor, measuring your results is critical to evaluating the success of your digital marketing plan. Analyzing data reports can help you understand which digital channels returned the highest investment. Your healthcare marketing strategy may be defined by a number of key performance indicators (KPIs), such as:
Search engine optimization (SEO) rankings
Social media engagement
Website visits
Email opens
New patient phone calls
Measuring these results brings to light what adjustments are needed and which efforts should remain ongoing.
7. Partner with a Healthcare-Focused Marketing Firm
ROI can also depend on whether a private practice is working with a seasoned marketing agency, which understands the industry or doing it all in-house. With a firm like Advance Media New York in Syracuse, NY, you can maximize your time and advertising budget accordingly. Our healthcare marketing specialists use the latest data-driven strategies to help private practices attract leads and convert them into patients. For more information, contact us today.