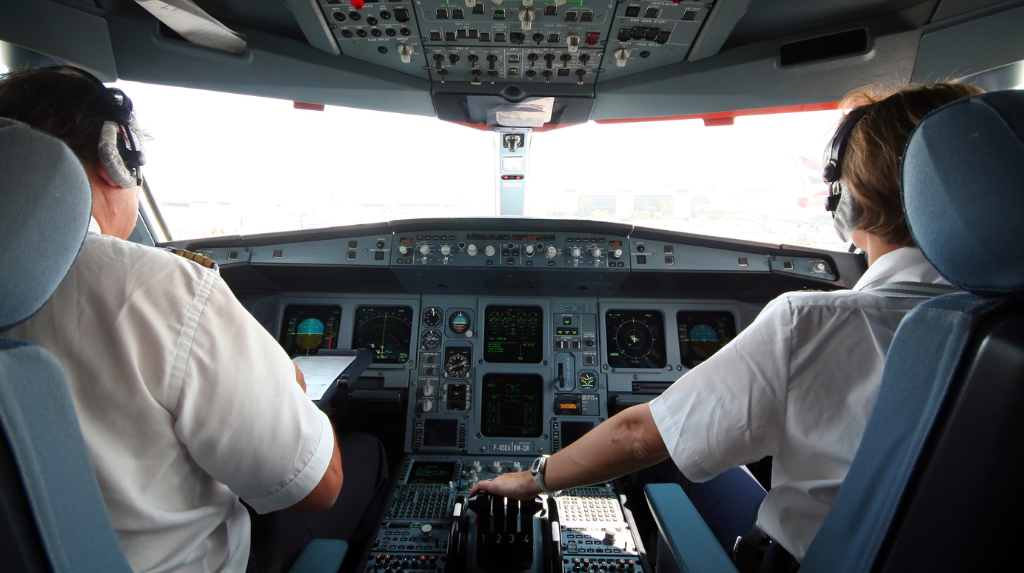 Post-COVID Pilot Shortage: The Impact on Regional Airports and Carriers
You may have heard that a pilot shortage is parking regional aircraft. According to Regional Airline Association, about 500 regional jets were already removed from service by mid-2022. The COVID-19 pandemic and other factors have affected the number of working pilots. The impact of this shortage on regional airports and carriers is considerable and calls for increased community engagement.
Advance Aviation offers full-service airport marketing focused on increasing the viability and success of regional airports. Here, we discuss how the pilot shortage affects the aviation industry as a whole, but regional carriers and airports in particular.
Pandemic Increases Existing Pilot Shortage
A reduction in the pilot workforce has been occurring in the United States due to changes made to training requirements starting in 2010. An increase in the number of pilot-flying hours required for licensing may have addressed some safety concerns but has also increased the overall flying hours and training expenses necessary to become a pilot.
When the COVID-19 pandemic significantly reduced air travel, large airlines started cutting costs. One strategy was to encourage pilots to accept buyouts and early retirement packages. In this way, the pandemic exacerbated an already-existing pilot shortage. Another way the pandemic affected the supply of pilots was that it slowed ongoing training programs. The accumulated pilot hours necessary for licensing were less available during the pandemic shutdown.
Pilot Shortage Affects Entire Aviation Industry
As the travel industry raced back into service post-pandemic, demand for pilots from national and international carriers rapidly increased, affecting the pool of available pilots for regional connections. Now that major airlines are back in the air, they need more pilots. And so they have been hiring licensed pilots away from their positions with regional and smaller carriers. With over 9,000 U.S. pilots reported to have retired by 2022, this squeezes an already reduced employment market for pilots. As a result, large airlines have had to reduce flights.
Regional passenger and cargo carriers have faced major reductions, even closings, of active flight paths. And this is bad news for regional travel, safety, and commerce. Smaller communities face travel barriers to major airports, while the general public suffers a loss of convenience and freedom.
Higher Salaries Attract Pilots
Despite offers of hiring and retention bonuses at regional airlines and carriers, pilots are being seduced by higher salaries at major airlines. In this way, the current high demand for pilots works against smaller airports and airlines. The bottom line is that the major carriers can offer higher salaries to pilots, and attract pilots away from smaller carriers.
While government representatives are in discussions about new training guidelines, making more loans available for pilot trainees, raising the age of pilot retirement, and allowing more foreign-trained pilots to work on U.S. carriers, none of these solutions have been enacted yet.
Strategies for Regional Airports and Carriers
Aside from legislation, solutions to this crisis may seem difficult to discern. Increasing the number of pilots available for hire may take some time. However, with the assistance of Advance Aviation, a full-service marketing partner focused on passenger retention, regional airports can address their communities and rally support for their services. Our team of aviation marketing professionals utilizes our considerable digital marketing capabilities to create effective marketing campaigns.
Let your public know what's at stake, and how your regional airport affects their lives and livelihoods. Airline carriers who utilize regional airports also have a lot to lose because of pilot shortages. Sit down with our creative professionals. We can help you refine your messaging and tactics for the most benefit to small and mid-size airports and carriers.
Marketing Experts Can Help Promote Your Airport
Advance Aviation brings air industry expertise and award-winning creative powers. Communication is key when it comes to crises like the existing pilot shortage. The height of the COVID-19 pandemic was a challenging time for airlines and airports. But the traveling public has taken to the skies again, and small and mid-sized regional airports are key to their receiving the best services possible. For more information on how we can help your airport or airline, contact us today.