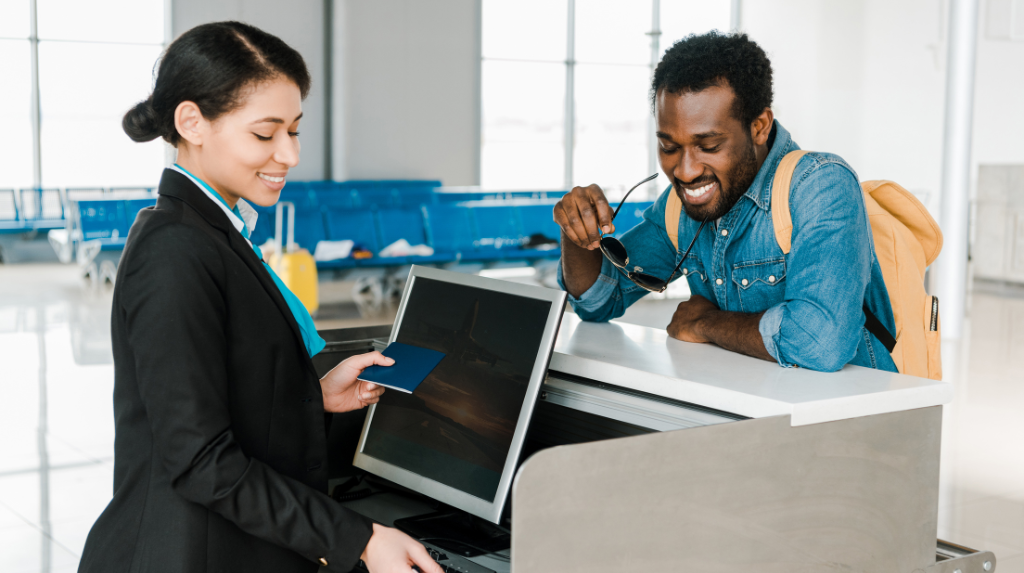 What Pricey Airfare Means for Local Airports and their Marketing Teams
A recurrent frustration for airport owners and managers is the fluctuations in airline pricing. But don't let increasing airfare prices deter efforts to market your airport. Many variables guide itinerary choices made by travelers, just as there are a variety of reasons for their travel. Closely examine the customer behaviors and patterns active at your airport. By clearly defining unique service values at your airport, effective marketing campaigns can be constructed.
Advance Aviation has the capabilities to assist your in-house marketing team with a fresh perspective. Here, we discuss the effects of pricey airfare on marketing efforts and how to combat these challenges.
Financial Considerations Guiding Potential Customers
When cost-of-living prices increase, this does affect the ability of some customers to travel, whether for business or leisure. Customers who are worried about their personal or business finances may not attend as many conferences or in-person meetings. However, by helping them understand the convenience of location, as well as the stellar services provided by your airport, customers may recalculate the benefit of an in-person trip, as compared with the costs.
Remember: Ticket Price Is Not the Only Factor for Travelers
There certainly are many customers whose main focus is on the price of airline tickets. And there are many avenues for comparing average prices and airfare information for consumers. However, there are always itinerary factors that direct customers to local and mid-size airports. And prices are not uniform, they vary by day, time of year, and destination. In other words, travelers use airfare pricing as only one factor when choosing to fly. They also rank timesaving, comfort, local attractions, and other amenities, as they plan their trips.
Shopping, Meal Availability, and Other Considerations
Here are a few of the factors that potential customers consider outside of ticket price:
Food and shopping amenities at your airport
Cost of schedule delays measured by hotels, meals, and discomfort
Flight frequency at the airport
Daily parking fees
Car rental options, shuttles, and public transportation
Distance to closest business or leisure district
Location of tourist attractions or resorts for side trips
Personality and personalization of services available
Clearly Define the Benefits of Your Airport
The business of a small to mid-sized airport is complex. Customers look to airports as a public service, providing facilities, such as restrooms, restaurants, and parking lots. Airlines depend on your attention to regulations, safety provisions, and customer service abilities. Vendors want streamlined procedures for both employees and customers.
In the midst of these competing demands, it's possible to lose sight of the incredible value that your airport and its services bring to the table. Advance Aviation has a team of marketing professionals who understand the aviation industry. Here are some of the ways we can help your in-house marketing efforts:
Define the strong values inherent in your airport facilities and services
Develop collaborations and co-promotions with area businesses
Increase customer engagement via social media platforms
Strengthen internal advertising avenues
Enhance content and other digital marketing solutions
Create guidelines for employee ambassadorship
Implement rewards programs and other discounts
When you let potential customers know about the convenience, comfort, and customer service available at your airport, they will pay attention. With local and regional business partners encouraging customers to fly through your airport, local customers will be more likely to trust your services. And by utilizing modern digital marketing techniques to their best advantage, your airport will get noticed by potential customers both near and far.
Get a Fresh Perspective with Advance Aviation
Customers do evaluate the airports they will visit when they book connecting flights. And your airport has many positive aspects to offer air travelers. What's more, customers actively add the value that you provide when calculating the ultimate cost of their trips. Advance Aviation has the experience and skills to analyze customer behaviors and patterns at your airport. We can help you focus on your strengths, as well as identify areas of customer demand. Let us help your in-house marketing team by providing a fresh, exciting, new perspective. Contact us today.