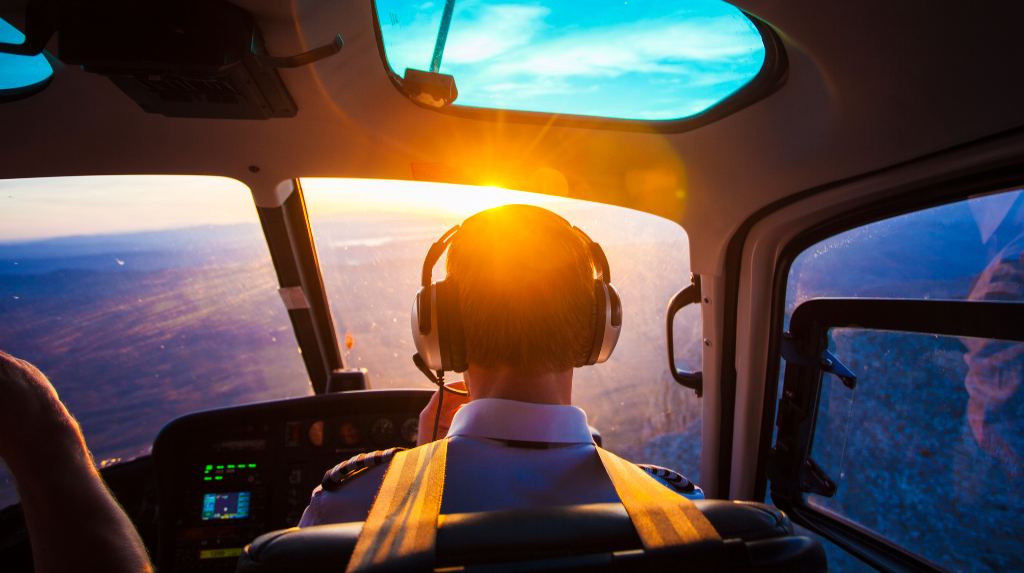 How Local Airports Can Navigate the Pilot Shortage
The evidence is clear — airports across the globe are experiencing a decrease in flights. According to Regional Airline Association, more than three-quarters (76%) of airports in the United States have lost air service since before the COVID-19 pandemic.
One of the most significant reasons for this drop in flights is pilot shortages. While a lack of pilots has affected airports of all sizes, local facilities are arguably the most impacted. For small and medium-sized airports like yours, this news can be disheartening, but the industry is taking steps to soften the blow of these shortages. Learn more from the marketing experts at Advance Aviation.
How Pilot Shortages Harm Local Airports
While pilot shortages were occurring before the pandemic, the public health crisis exacerbated the problem. When the severity of COVID-19 became apparent, multiple airlines began nudging pilots to retire early or accept buyouts.
What few airlines expected was that demand would increase so rapidly. Scrambling to attain the personnel required for a growing number of flights, many of the largest airlines recruited pilots hired by regional airlines — which often fly through local airports. Additionally, legacy carriers pay more, giving pilots more incentive to leave behind these regional airlines.
It's important to recognize that this move not only affects smaller airports and airlines. Travelers, particularly those living in small cities, can experience higher ticket prices, more difficulty choosing a flight time that meets their needs, and long drives to the nearest airport offering their destination.
What Airlines Are Doing to Alleviate Pilot Shortages
If one positive result came out of the pilot shortages, it's that the situation prompted more airlines to rethink their training programs. Statistics show that the average age of pilots tends to be weighted to the older end of the spectrum — one study found that in 2020, the median age of pilots in the U.S. was approximately 44. While lower than the average for many previous years, this percentage shows a need for younger pilots.
Besides age, race and gender play a role in the lack of pilots. Traditionally, most pilots have been white men. By expanding training programs to make more opportunities for women and racial and ethnic minorities, airlines will increase the number of pilots and contribute to a more equitable society.
One method airlines have implemented to combat shortages is developing stronger relationships with flight schools. These institutions have always been reliable for creating skilled aviators, so these partnerships can connect aspiring pilots with the education they need to realize their dreams. Some air carriers have taken it a step further by bringing training programs in-house.
Finally, airlines are working to make pilot education more affordable by borrowing some of the same financial assistance services offered to students attending colleges, such as scholarships and loans. This strategy can make becoming a pilot more appealing and realistic for these groups airlines are seeking to hire.
Using Marketing to Promote Hope Amidst Shortages
How long pilot shortages will impede growth at small and mid-size airports remains tentative, but you can convey to prospective passengers how the aviation industry is responding by leveraging your marketing capabilities.
For instance, if you have a blog page, you can create a series of articles about new trends in pilot training programs and how they are encouraging more people to pursue aviation. Some of these blogs can get into efforts to recruit more women and people of color, as well. Creative content like this may seem simple, but if potential fliers are aware of shortages, these blogs can provide peace of mind that something is being done to rectify the problem and make flying a better experience.
The benefits of flying local haven't gone away, either — your airport can continue to stress that, although shortages have restricted the number of flights you can offer, travelers can only experience certain amenities at smaller facilities. Your social media pages are ideal for sharing some advantages of flying local, such as shorter lines, more personalized service, and the ability to support local vendors. Reminding passengers of these benefits may help them see why it's still worthwhile to choose a regional airport.
Gain Marketing Guidance from a Full-Service Partner
Whether facing pilot shortages, rising prices, or public health concerns, local airports need to know how to utilize their marketing channels to paint themselves in the best light during challenging times. For many, the key to marketing success is finding the right partner.
Advance Aviation is a full-service marketing partner that works exclusively with small and medium-sized airports. Backed by Advance Local, one of the largest media enterprises in the country, we deliver a proven digital strategy to help local facilities boost enplanements and passenger retention. Our techniques also include strategic development, award-winning creative concepts, and traditional media buying and planning. Contact us today to learn more about our services.